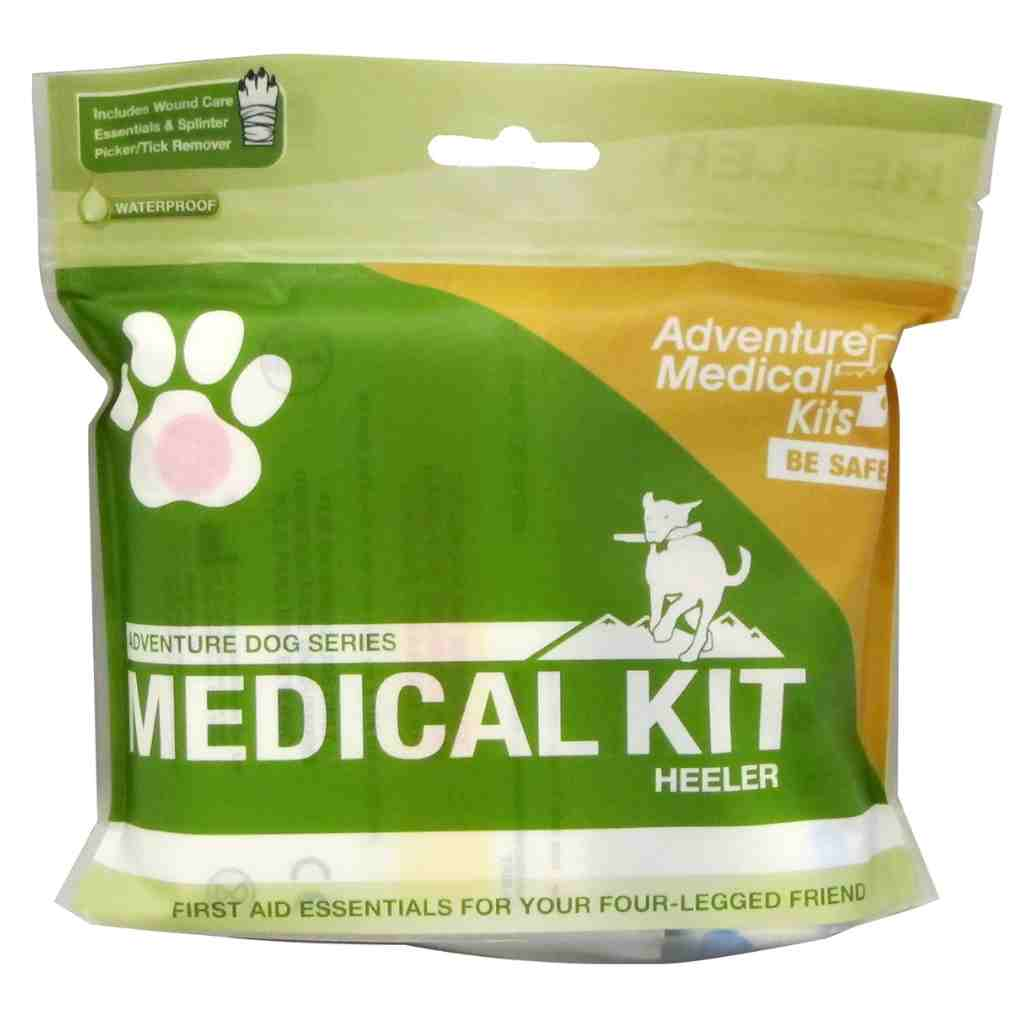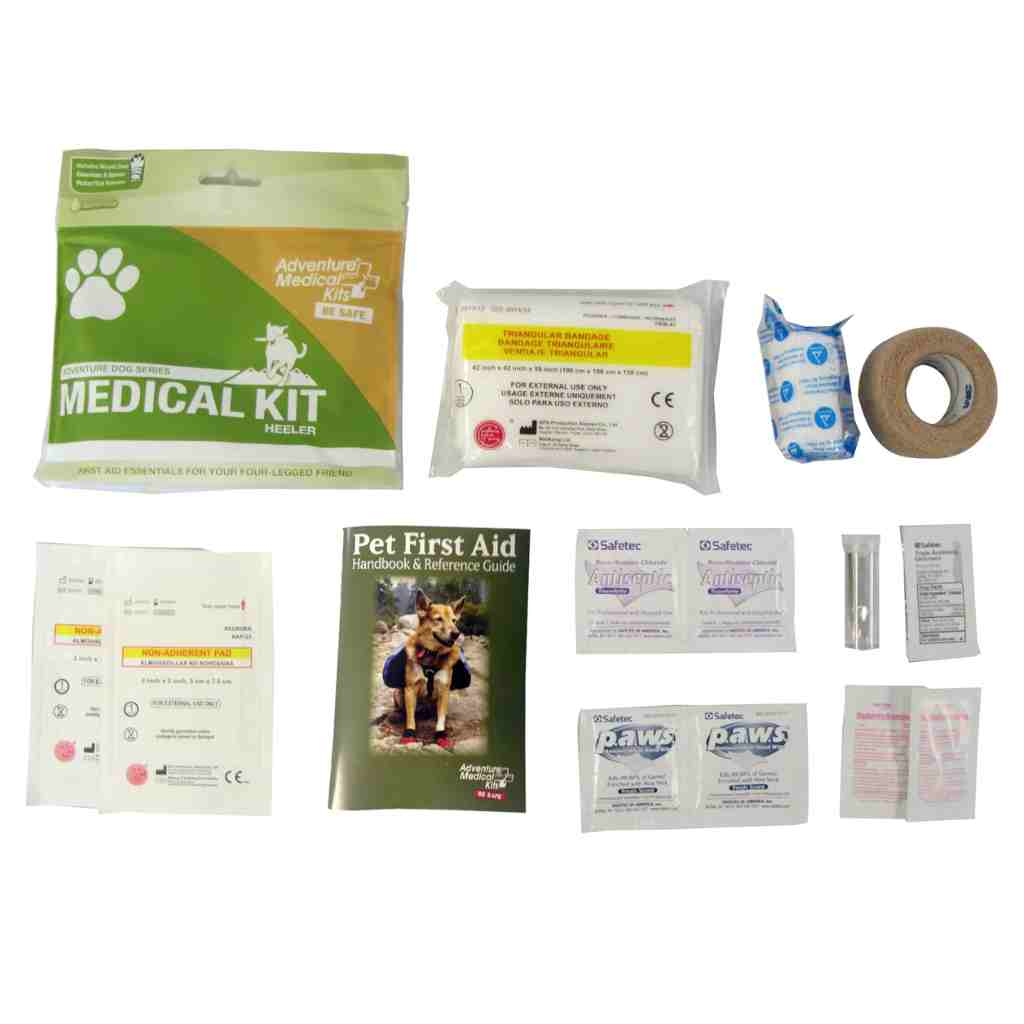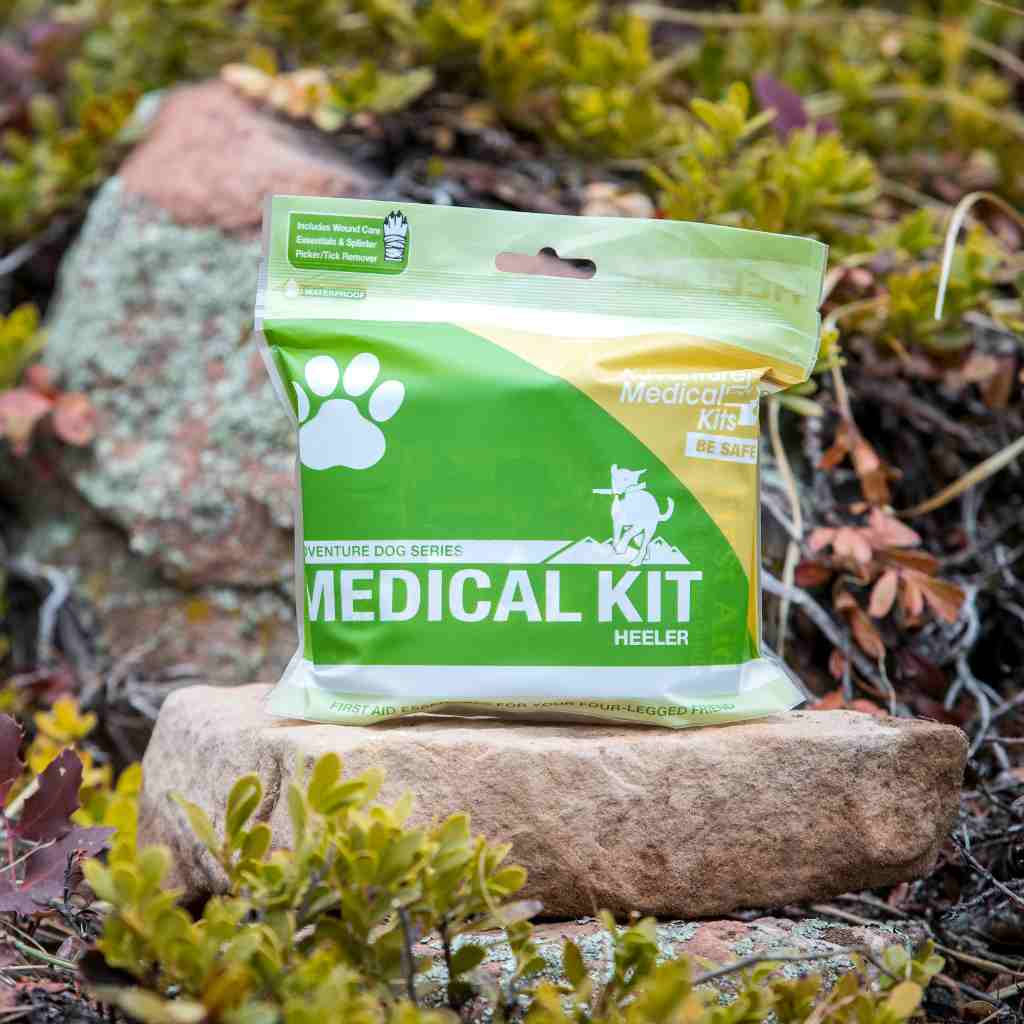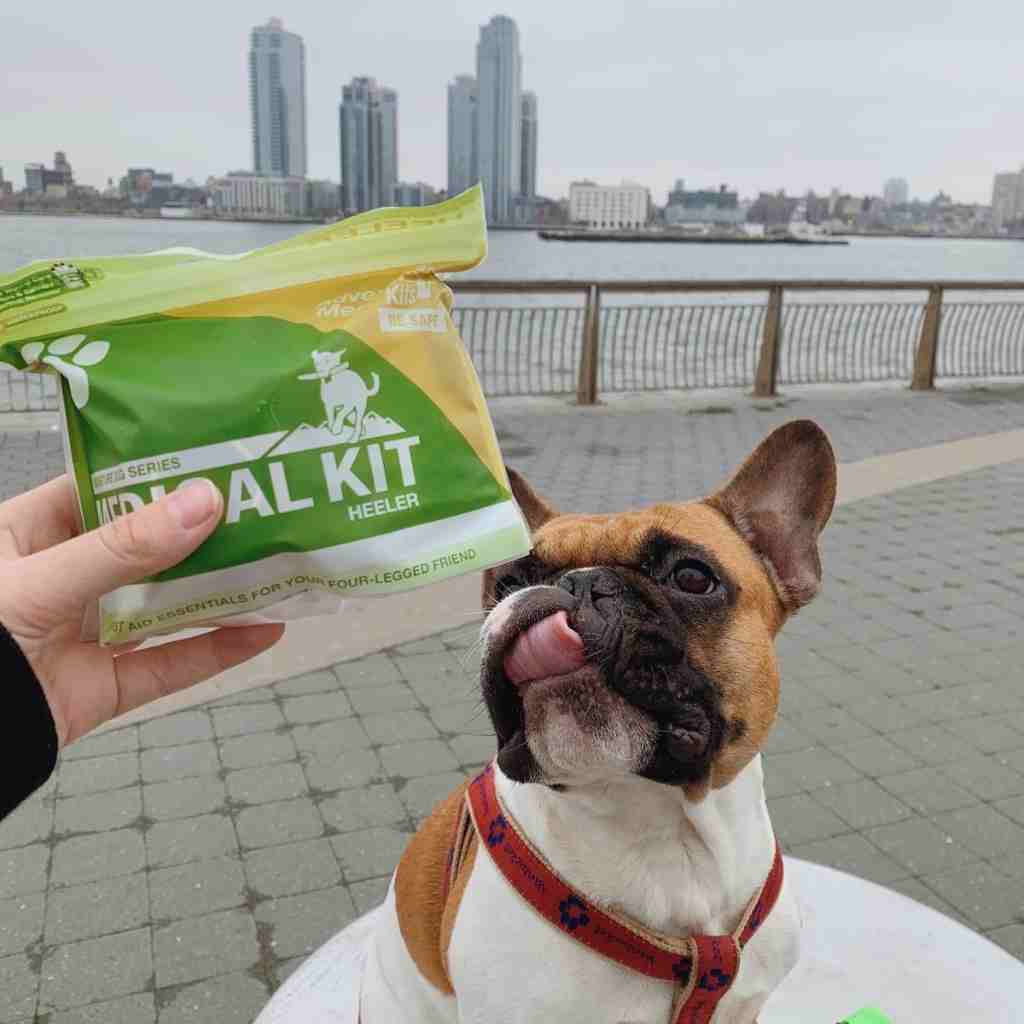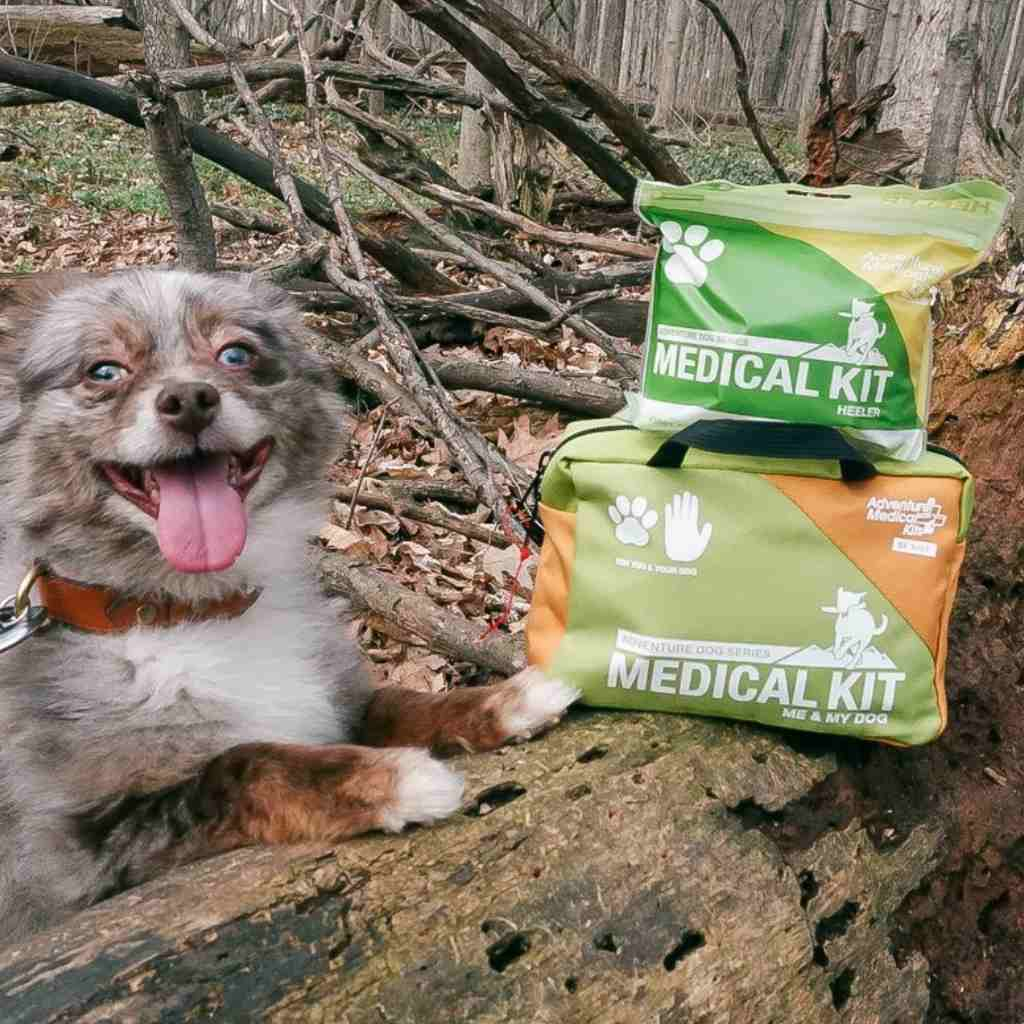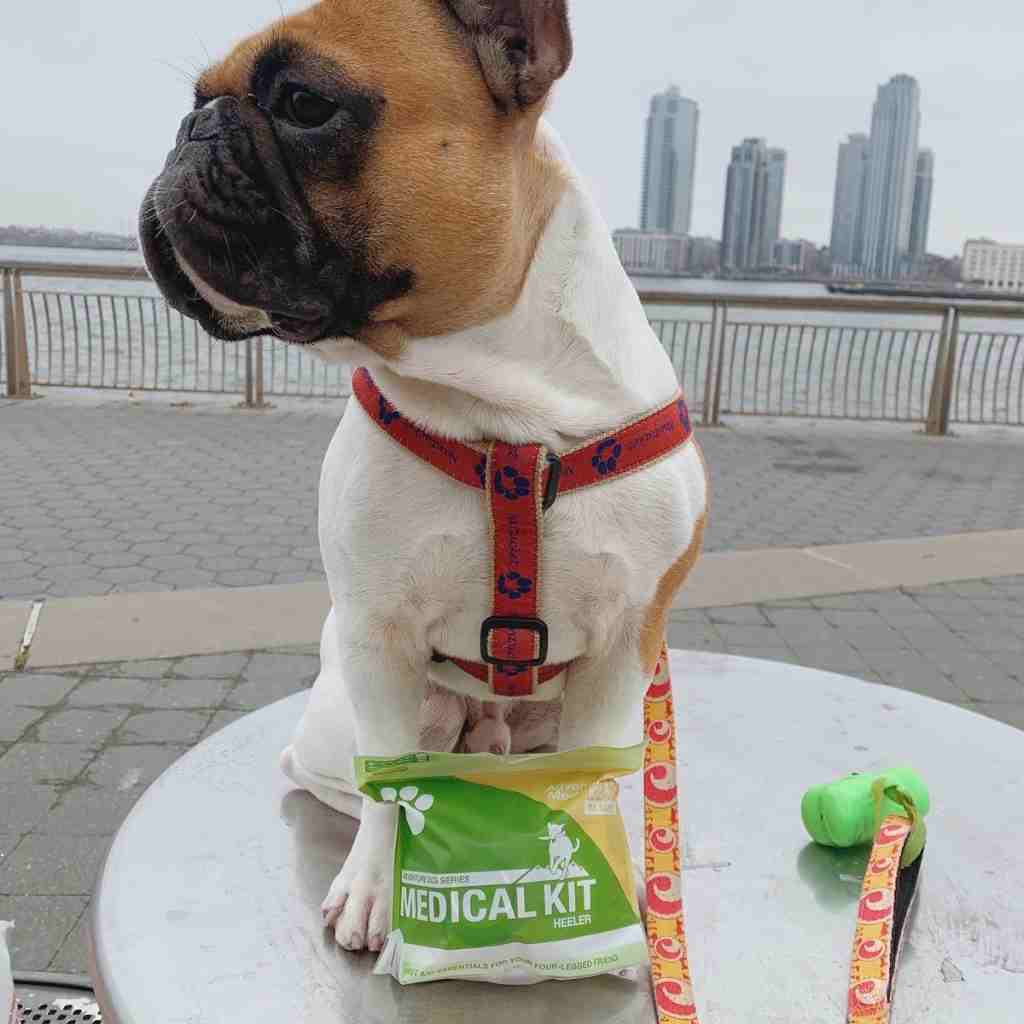 Adventure Dog Medical Kit - Heeler
The Heeler First Aid Kit features key medical and emergency supplies for your dog in a waterproof zip-top DryFlex bag.

Treat Wounds and Sprains – Medical-grade supplies for treating your dog's cuts, wounds, sprains and strains.
Waterproof DryFlex Bag – A lightweight zip-top waterproof bag compactly holds all kit contents.
Pet First Aid Manual – Know how to treat common mishaps using the included Pet First Aid manual.
Splinter Picker/Tick Remover – Safely remove splinters and ticks from your dog's paws and body.
Multiple Bandages – Triangular bandage can be used as muzzle when administering medical care and a conforming bandage wraps injuries without sticking to fur.
Includes:
2 – Sterile Non-Adherent Dressing, 2" x 3"
1 – Bandage, Conforming Gauze, Sterile, 2"
1 – Triangular Bandage, 42" x 42" x59", 1 ea.
1 – Splinter/Tick Remover Forceps
1 – Self-Adhering Bandage, 1"
2 – Antihistamine (Diphenhydramine 25 mg)
1 – Triple Antibiotic, Single Use
2 – Antiseptic Wipe
2 – Wipe, Antibacterial, Paws
1 – Pet First Aid Manual
60-Day Satisfaction Guarantee
It's packaged small enough to just toss in your backpack or with camping gear to always have with you for your furry friend. I highly recommend this product whether you hike, camp or even a stroll around the neighborhood, your pet will thank you. –Kirsty281
Keep Your Pup Safe in the Outdoors
This dog emergency kit is perfect to throw in a bag, pocket or glove box.