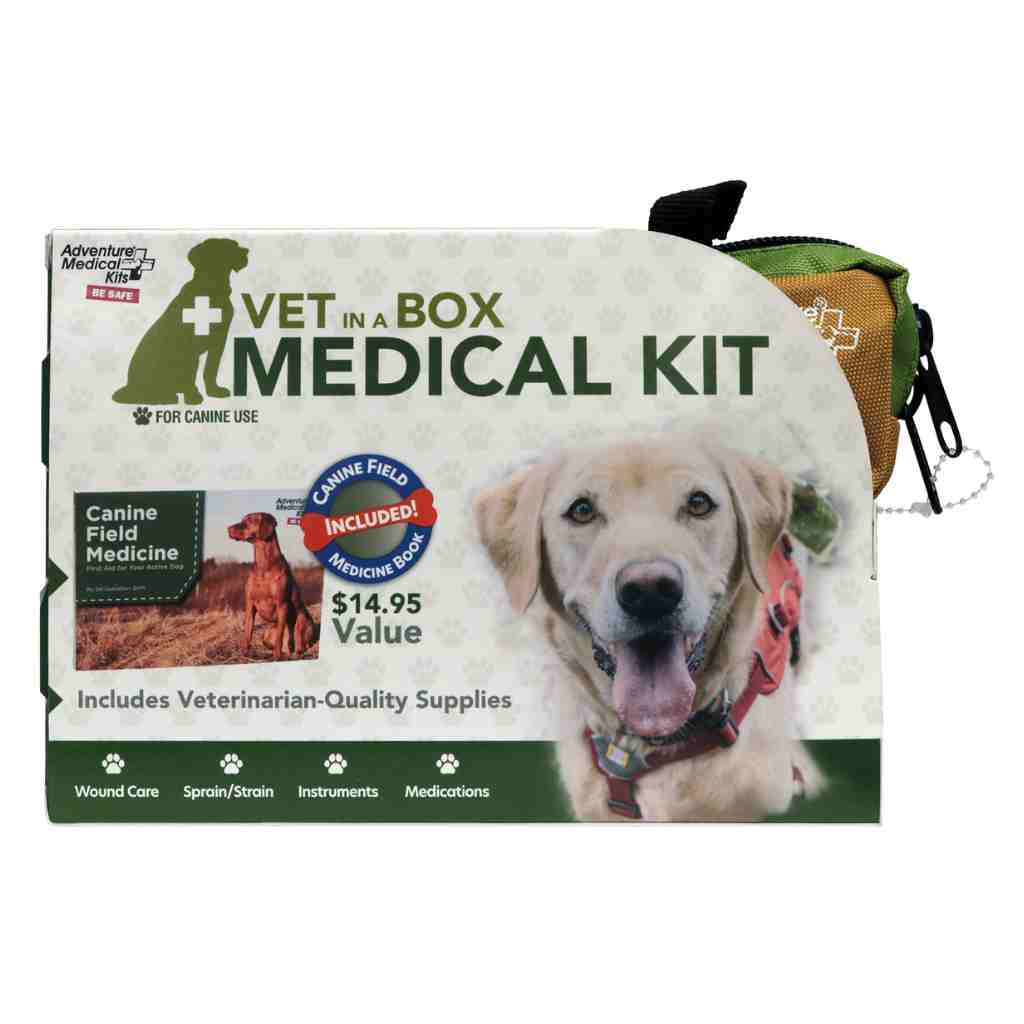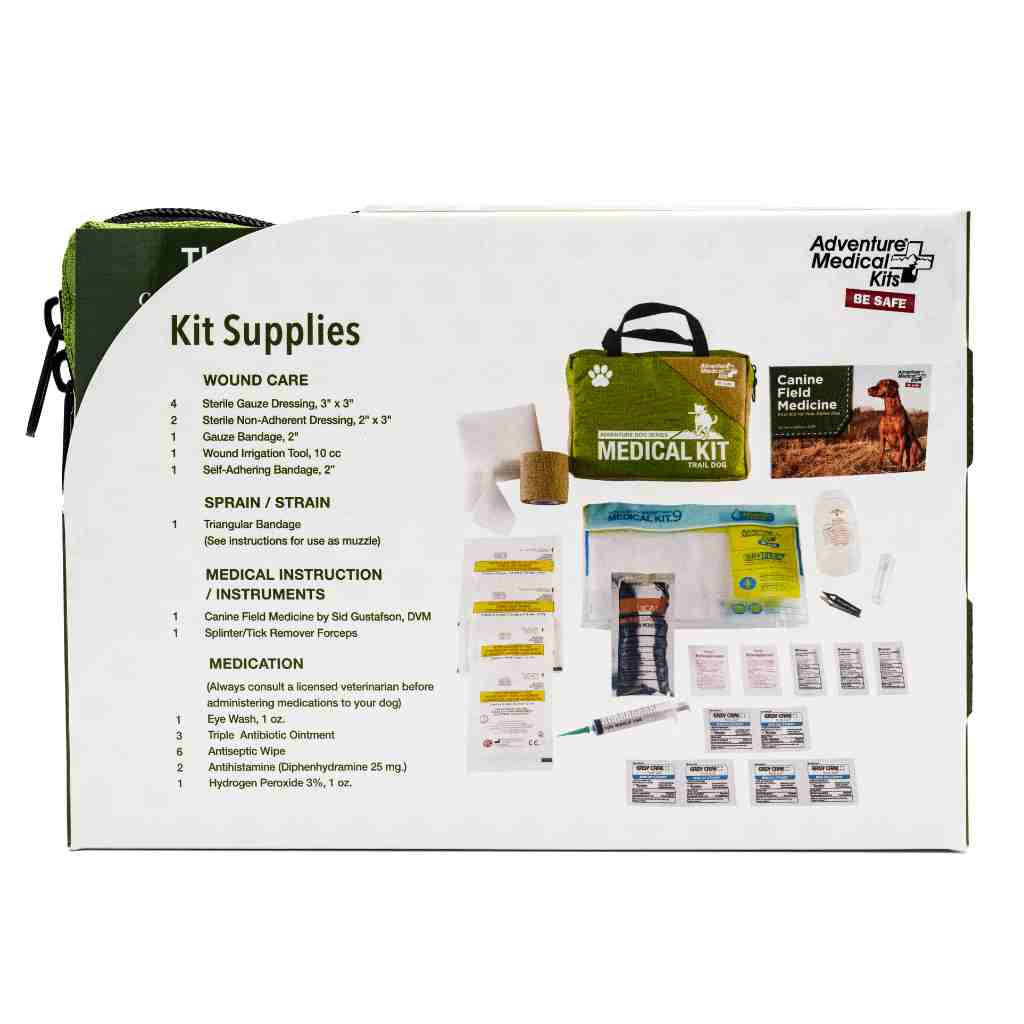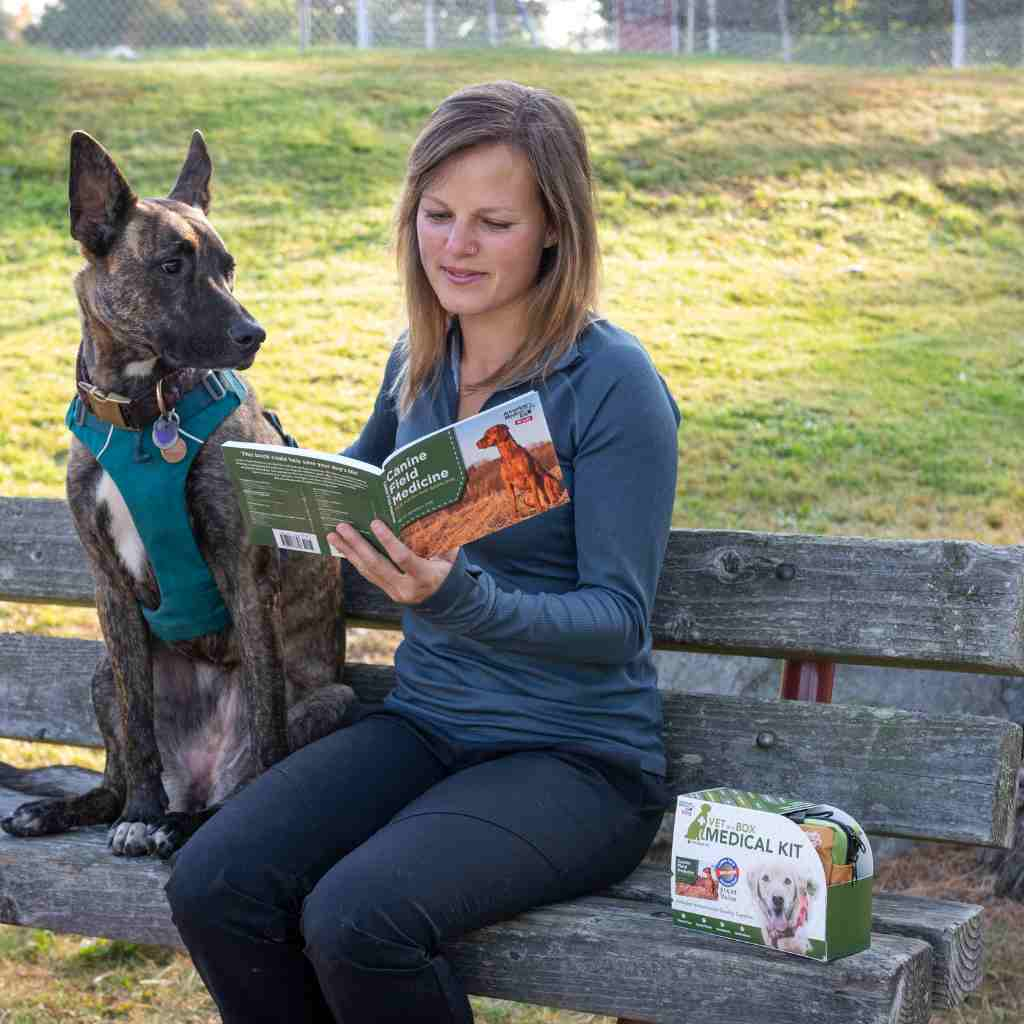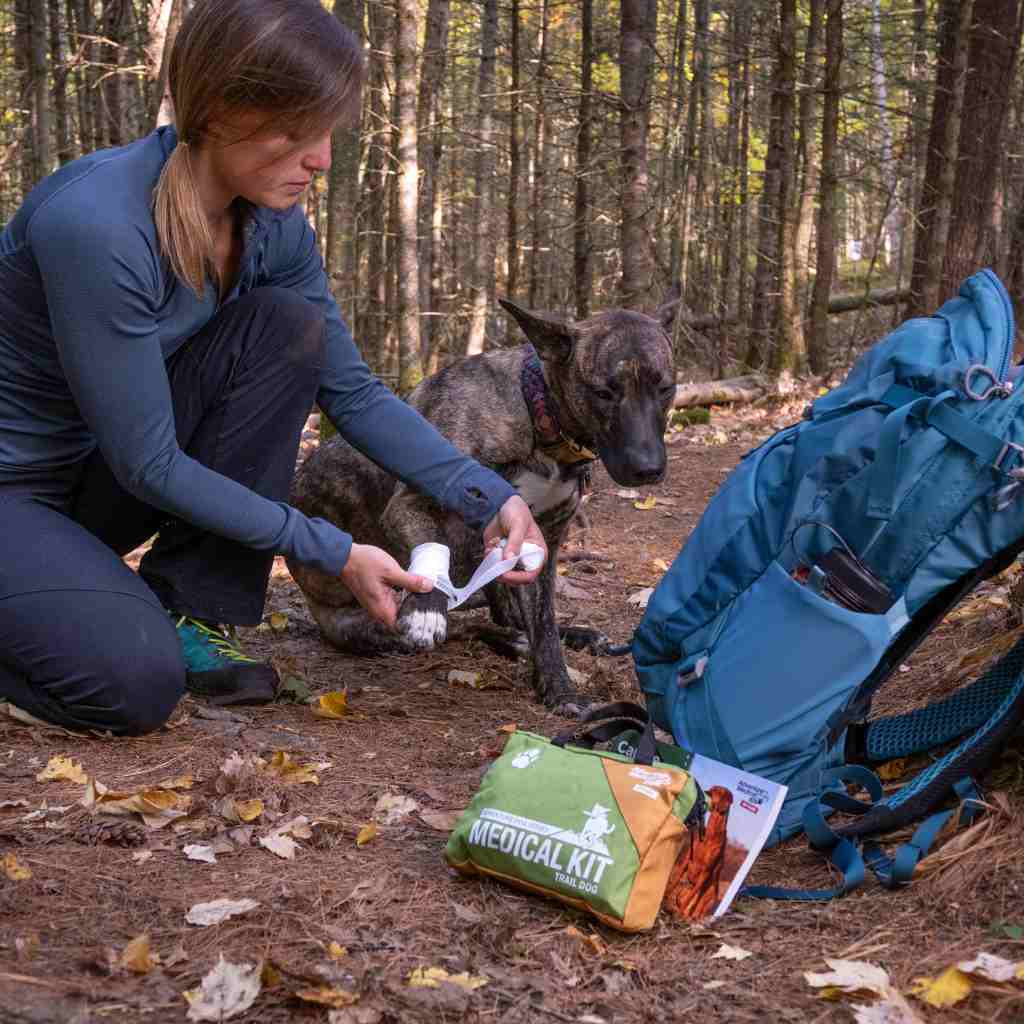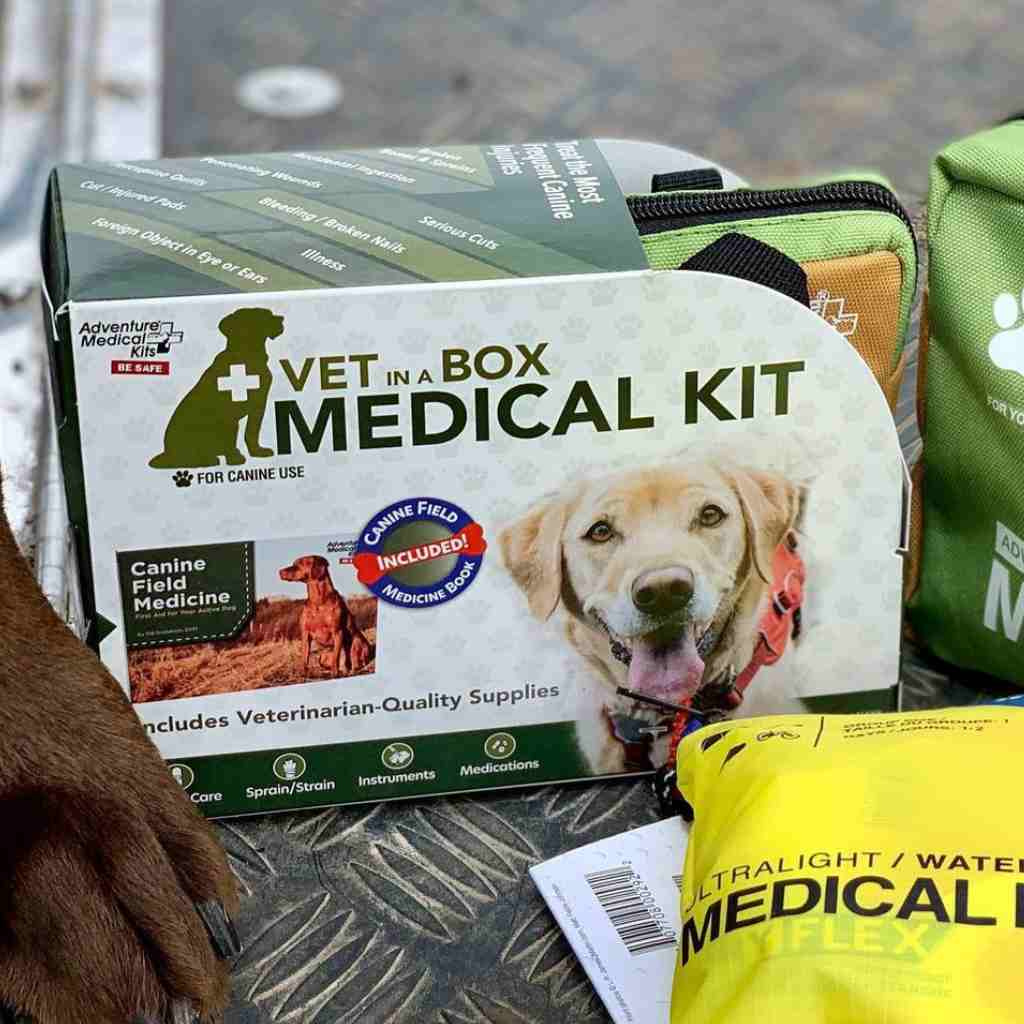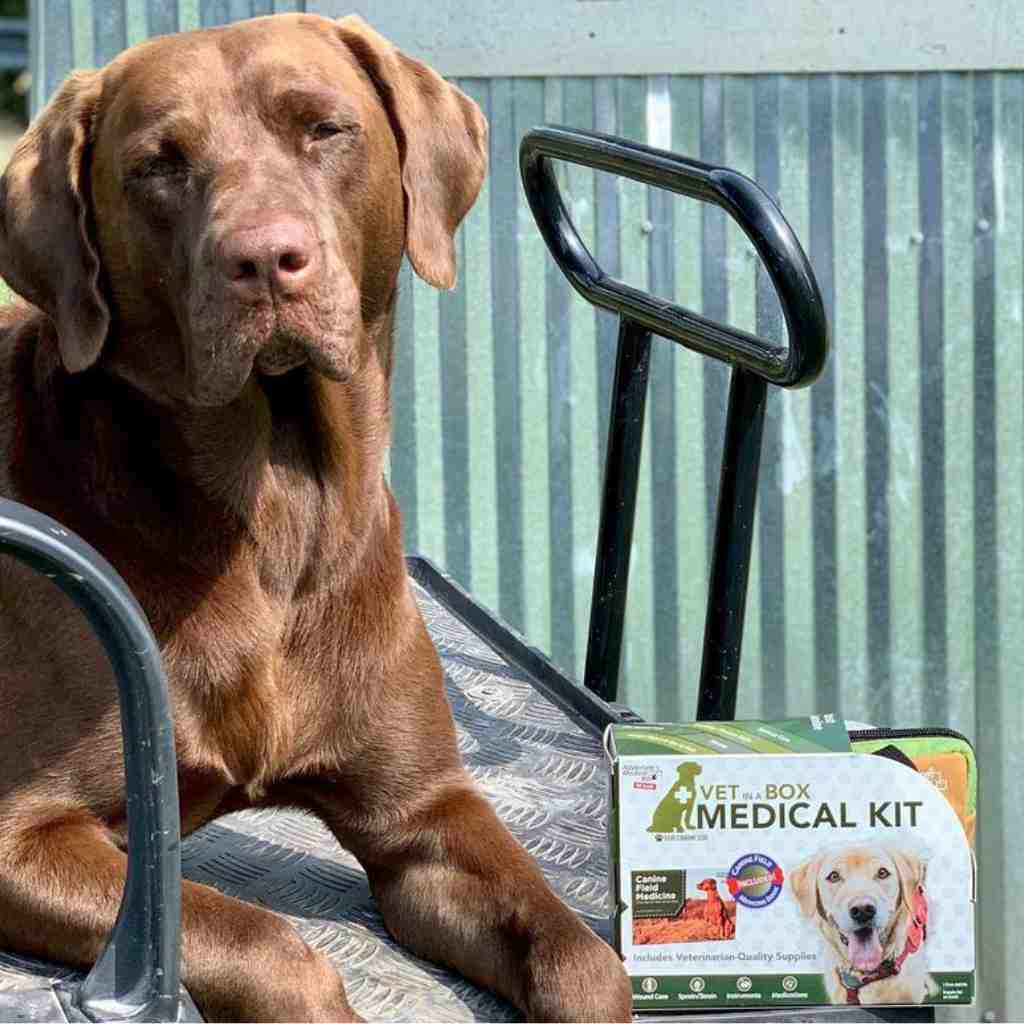 Adventure Dog Medical Kit - Vet in a Box
The Vet in a Box Medical Kit equips you to care for your pup on the go with high quality dog first aid supplies and the Canine Field Medicine Book with detailed instructions by a veterinarian. Inside the kit, you'll find supplies to treat the ten most common canine injuries and illnesses.

Treat the Most Common Dog Injuries – Many injuries on the trail happen to the paws and this kit includes supplies for wound care, sprains, and more.
Canine Field Medicine Book – The included Canine Field Medicine book by veterinarian Sid Gustafson, DVM, teaches you how to effectively use the dog kit to provide the best care.
Waterproof DryFlex Bag – Kit contents are housed in an inner waterproof DryFlex bag.
Splinter Picker/Tick Remover – Safely remove splinters and ticks from your dog.
Triangular Bandage – Triangular bandage can be used as muzzle when administering medical care.
Includes:
2 – Sterile Gauze Dressing, 3" x 3"
2 – Easy Care Non-Adherent Gauze 2x3
1 – Roller Gauze, 2" x 4.1 Yards
1 – Bandage, Elastic, Cohesive Self Adhering, 2"
1 – Triangular Bandage
1 – Wound Irrigation Tool, 10 cc
1 – Splinter/Tick Remover Forceps
2 – Antihistamine (Diphenhydramine 25 mg)
1 – Hydrogen Peroxide 3%, 1 oz.
1 – Easy Care Eyewash, 1 oz.
1 – Book, Canine Field Medicine
3 – Triple Antibiotic, Single Use
6 – Antiseptic Wipe
2 – Alcohol Swab
60-Day Satisfaction Guarantee
Contents include a nice first aid booklet. I feel much more confident about taking my fur baby out on adventures prepared with this kit. –Carl
Medical Supplies & Instructions in One Kit
The Vet in a Box features key medical supplies plus the Canine Field Medicine Book.