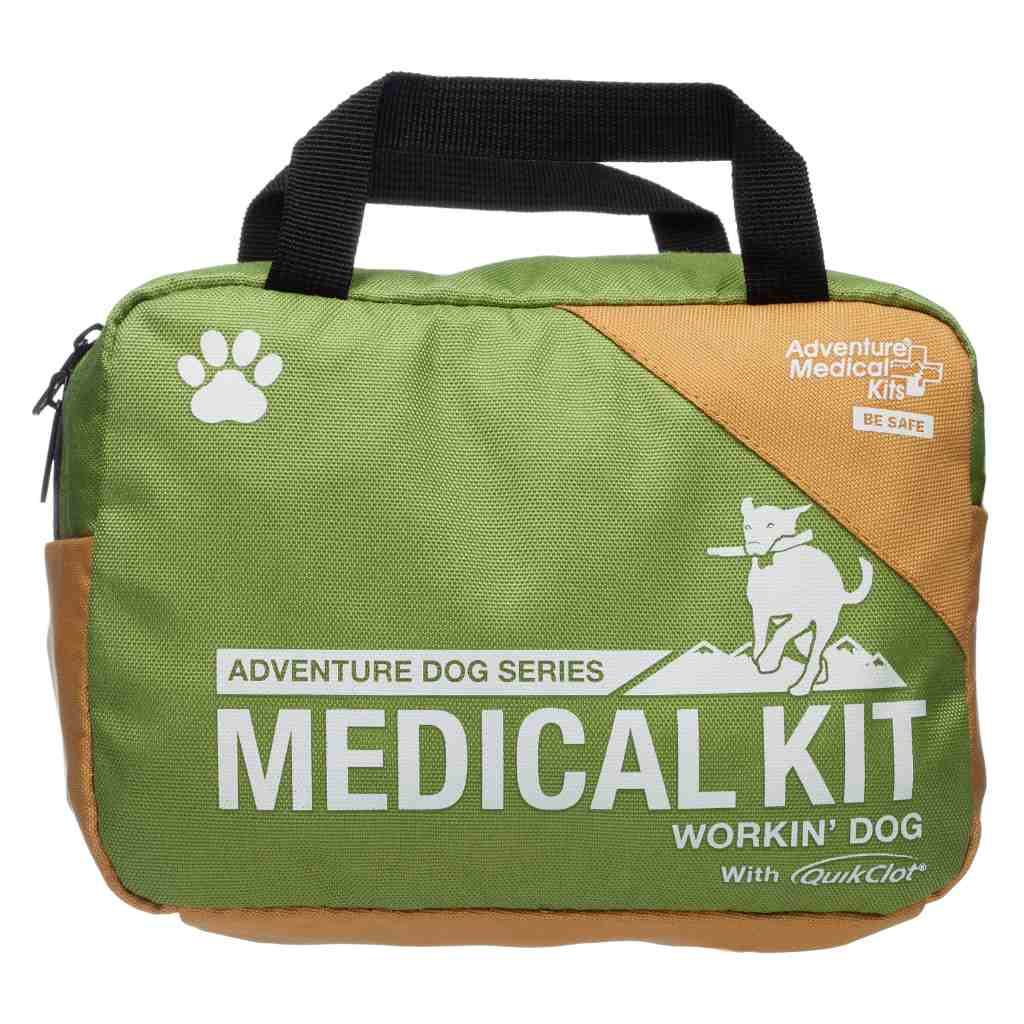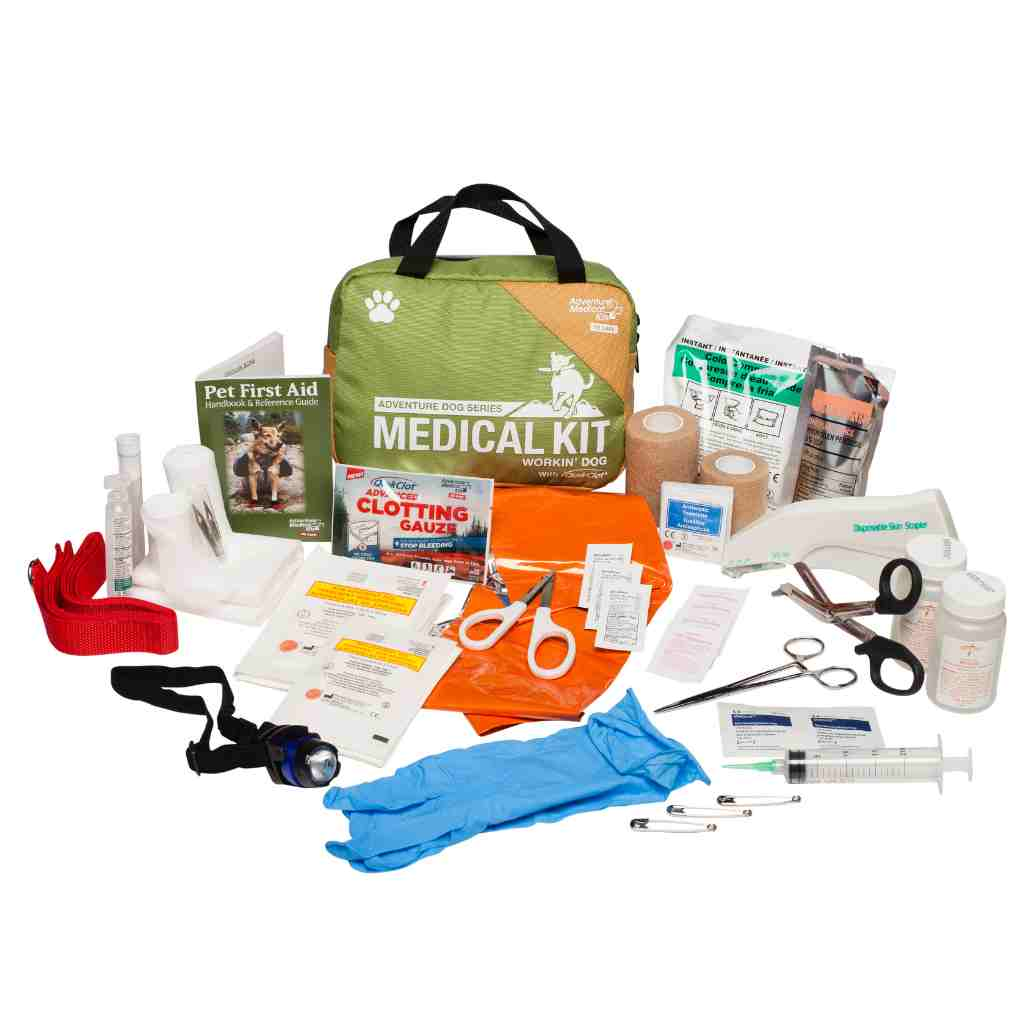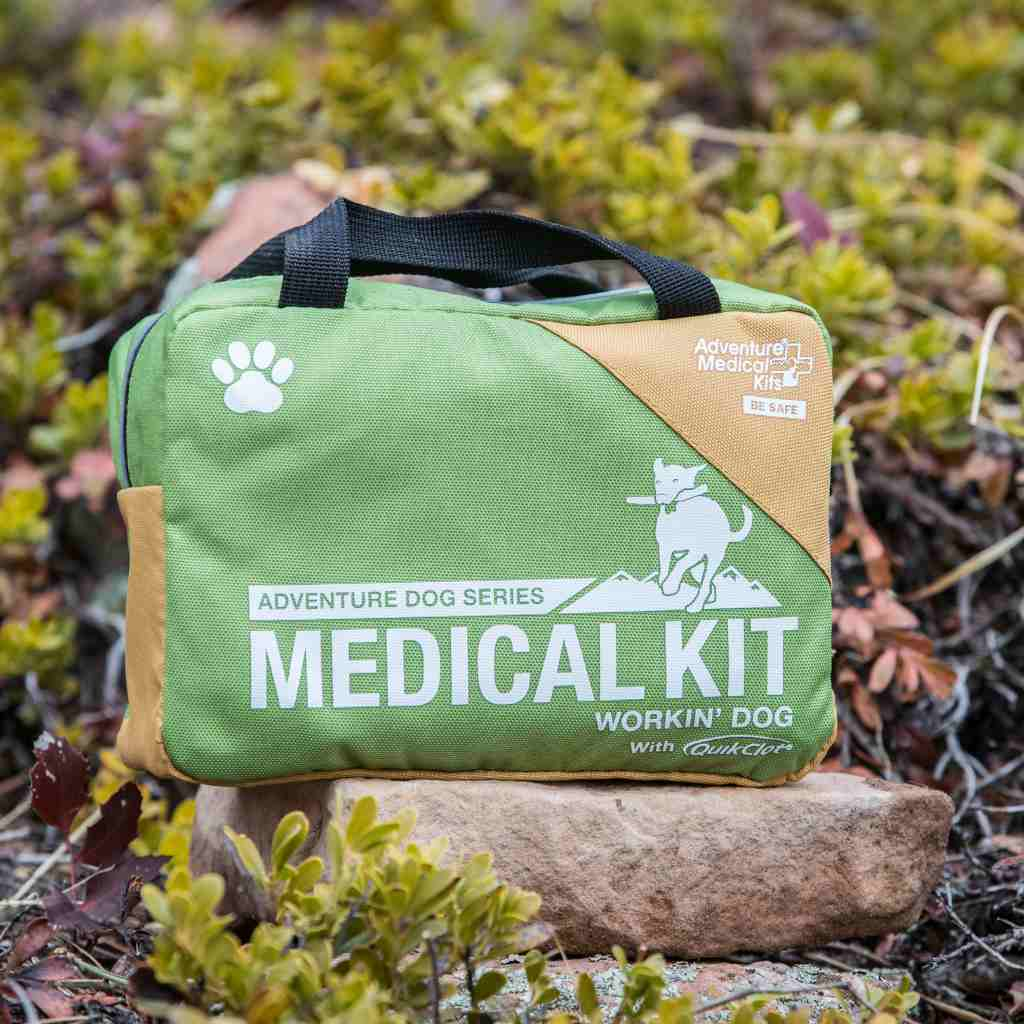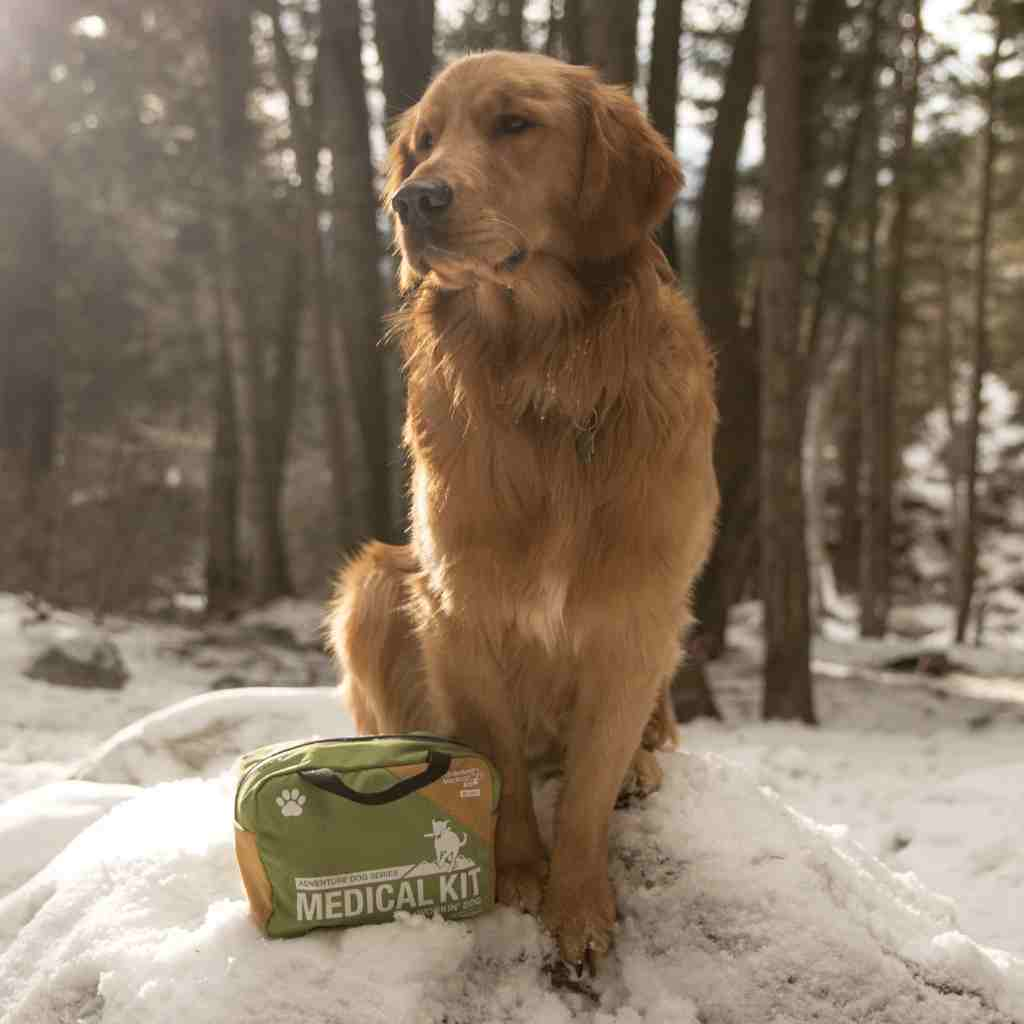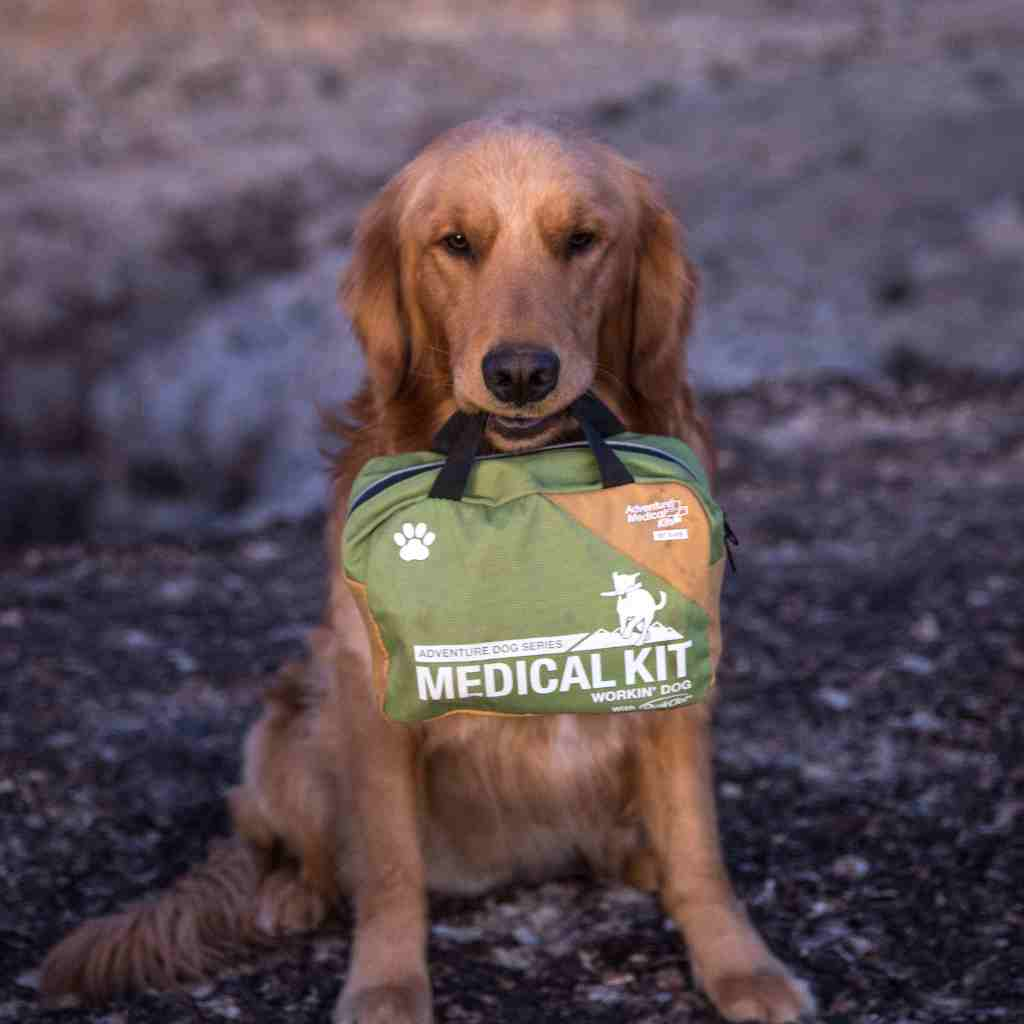 Adventure Dog Medical Kit - Workin' Dog
The Workin' Dog Kit features serious medical solutions for a seriously active working dog. The kit includes supplies to stop bleeding like our QuikClot Clotting Gauze, wound and burn care, medications, and high quality medical instruments tailored to your dog's needs.

Serious Medical Supplies – Serious medical supplies for a serious working dog on trips near home or far afield.
Canine Field Medicine Book – The included Canine Field Medicine book by veterinarian Sid Gustafson, DVM, teaches you how to effectively use the dog kit to provide the best care.
QuikClot Clotting Gauze – Stop bleeding 5x faster with revolutionary QuikClot Advanced Clotting Gauze.
Disposable Skin Stapler – Close serious wounds in the field when far from medical care.
Survival Supplies – Stay safe with an LED headlamp and SOL Emergency Blanket.
Includes:
1 – Triangular Bandage, 42" x 42" x 59", 1 ea.
1 – Bandage, Conforming Gauze, Sterile, 2"
1 – Latex-Free Gloves
1 – Splinter/Tick Remover Forceps
1 – Disposable Skin Stapler, 35 Wide Staples
1 – Skin Staple Remover
1 – Styptic Pencil
1 – Cold Pack
1 – Wound Irrigation Tool, 20 cc
3 – Safety Pin
4 – Sterile Non-Adherent Dressing, 2" x 3"
1 – Bandage, Elastic, Cohesive Self Adhering, 2"
1 – Self-Adhering Bandage, 3"
1 – EMT Shears, 4"
3 – Universal Dryflex bag - UL.9 Size
1 – QKCLT Z-Fold Gauze 2 Ft
1 – Book, Canine Field Medicine
2 – Saline Solution, 100 ml
1 – Hydrogen Peroxide 3%, 1 oz.
4 – Antihistamine (Diphenhydramine 25 mg)
1 – Easy Care Eyewash, 1 oz.
3 – Triple Antibiotic, Single Use
1 – Tincture of Benzoin
1 – Hemostat Forceps, 5.5"
60-Day Satisfaction Guarantee
Exactly what I purchased and was looking for in a kit to take into the outback or just have on hand for the farm. Everything was sealed up nicely and resealable as well which was a nice factor. Would definitely recommend. I searched for days for a kit with major basics that fit our adventures and here on the farm. Knowing that I can help my dogs until help is available is a better mindset. And some things can come in handy for a human as well. Added bonus there! –tonya
For a Serious Working Dog
A heavy duty medical kit to pack on the ranch, on a hunt, or at the farm.