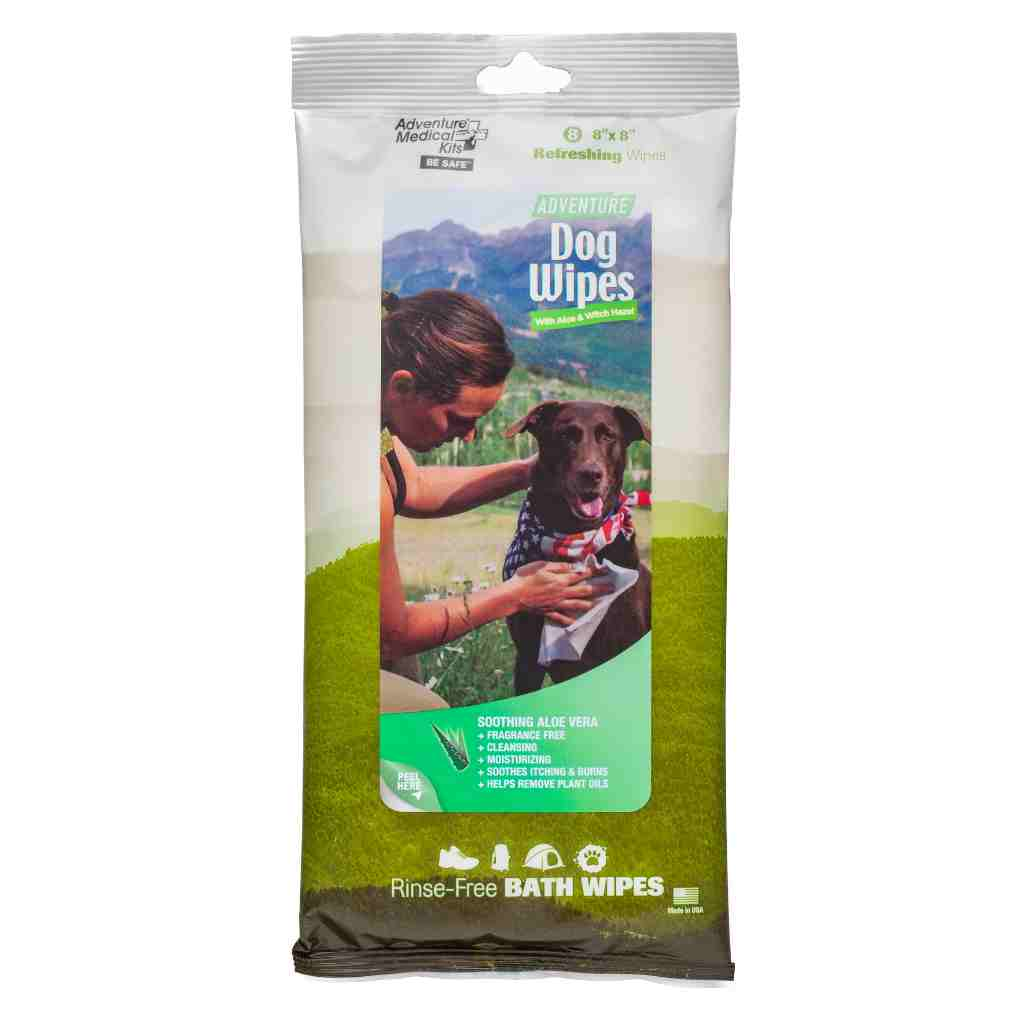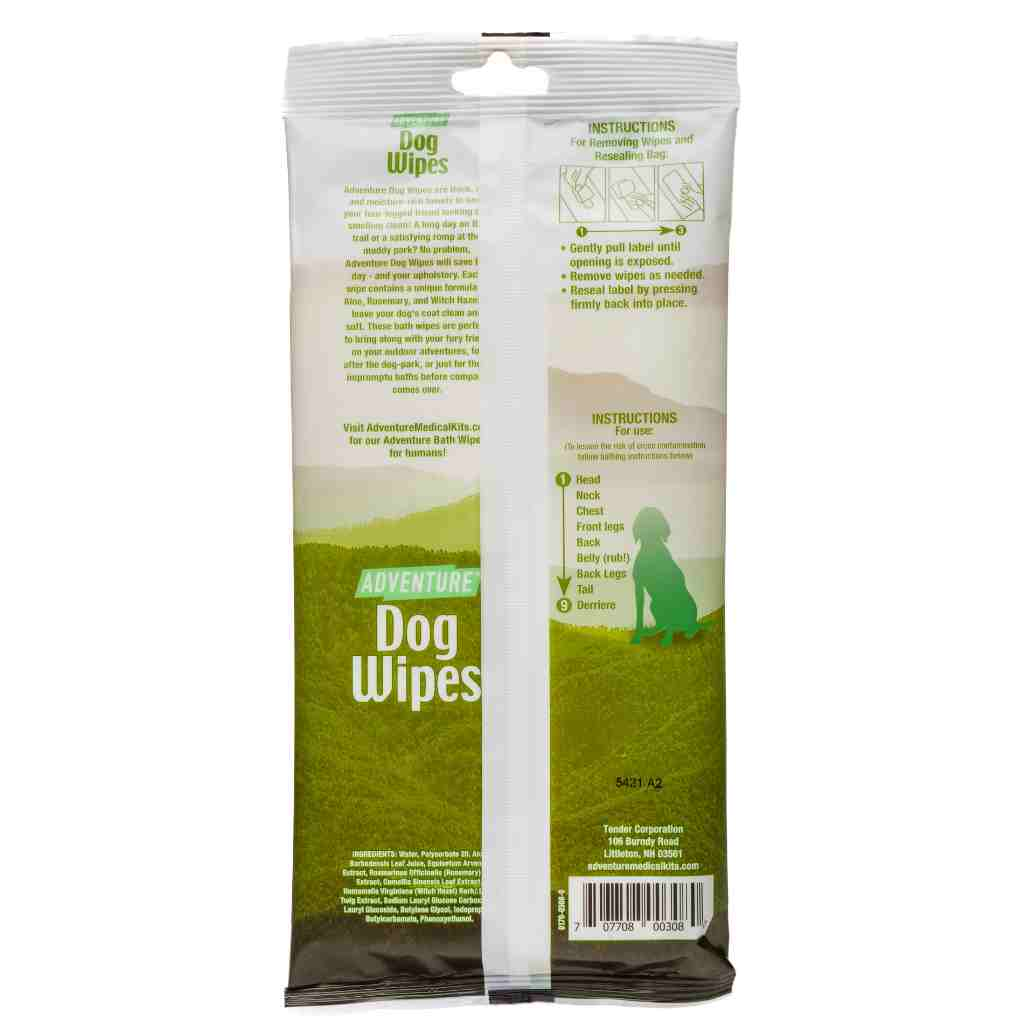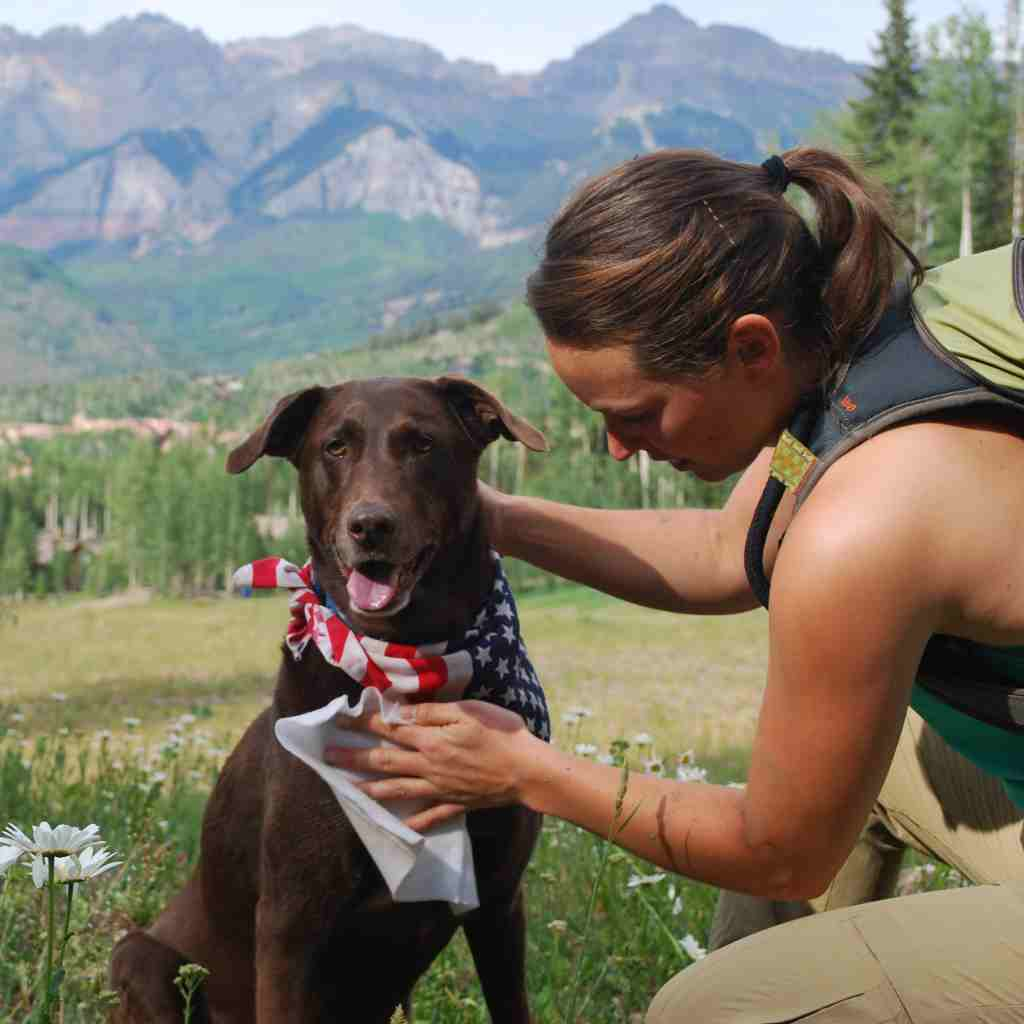 Adventure Dog Wipes, Pkg./8
Because no one wants a muddy, stinky dog cuddling up in the tent, or climbing into the car, Adventure Dog Wipes are the perfect solution for the dog who just can't resist those mud puddles.
8 Thick, Moisture Rich Wipes – These durable wipes can be used on the trail, at the park, or at home to keep your dog looking and smelling clean.
Unique, Gentle Formula – Wipes include aloe, rosemary and witch hazel.
Rinse-Free Wipes – These bath wipes can be used on the go to wipe away dirt and odor.
60-Day Satisfaction Guarantee