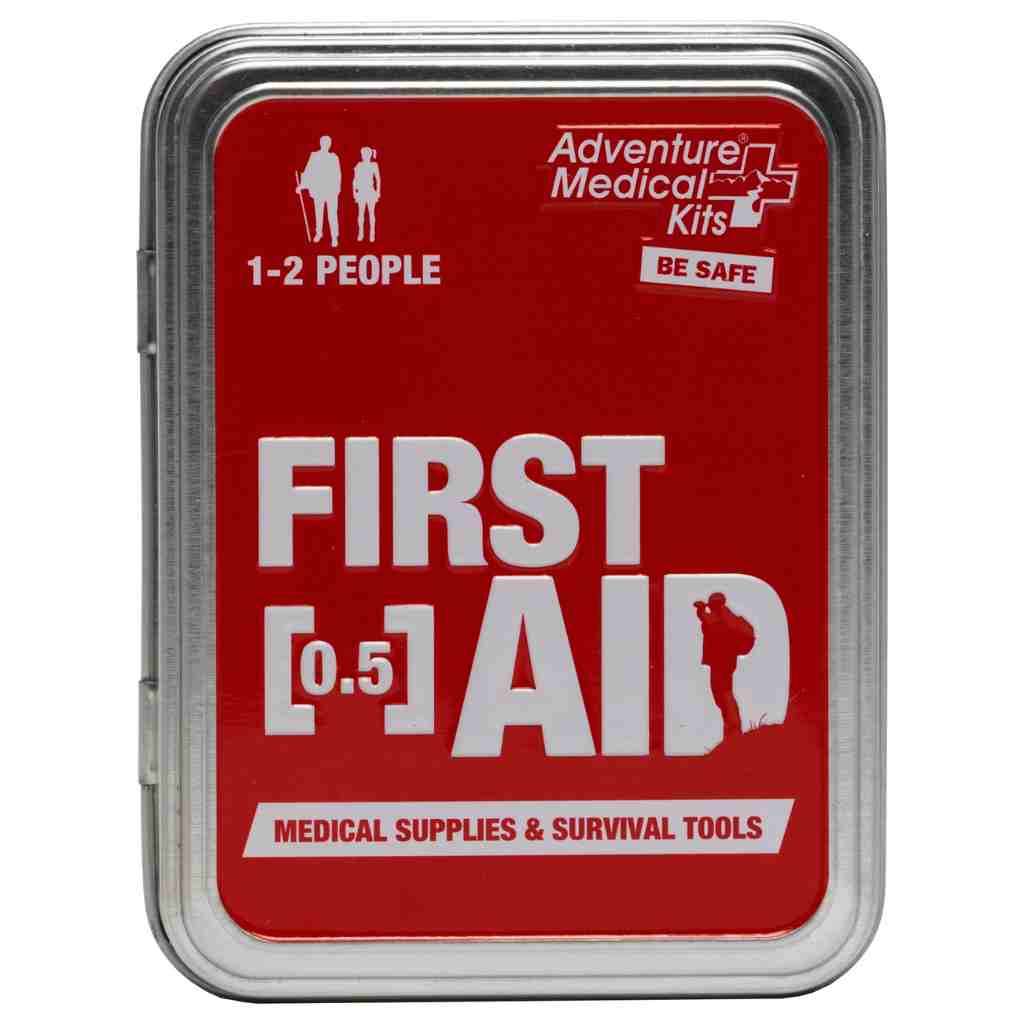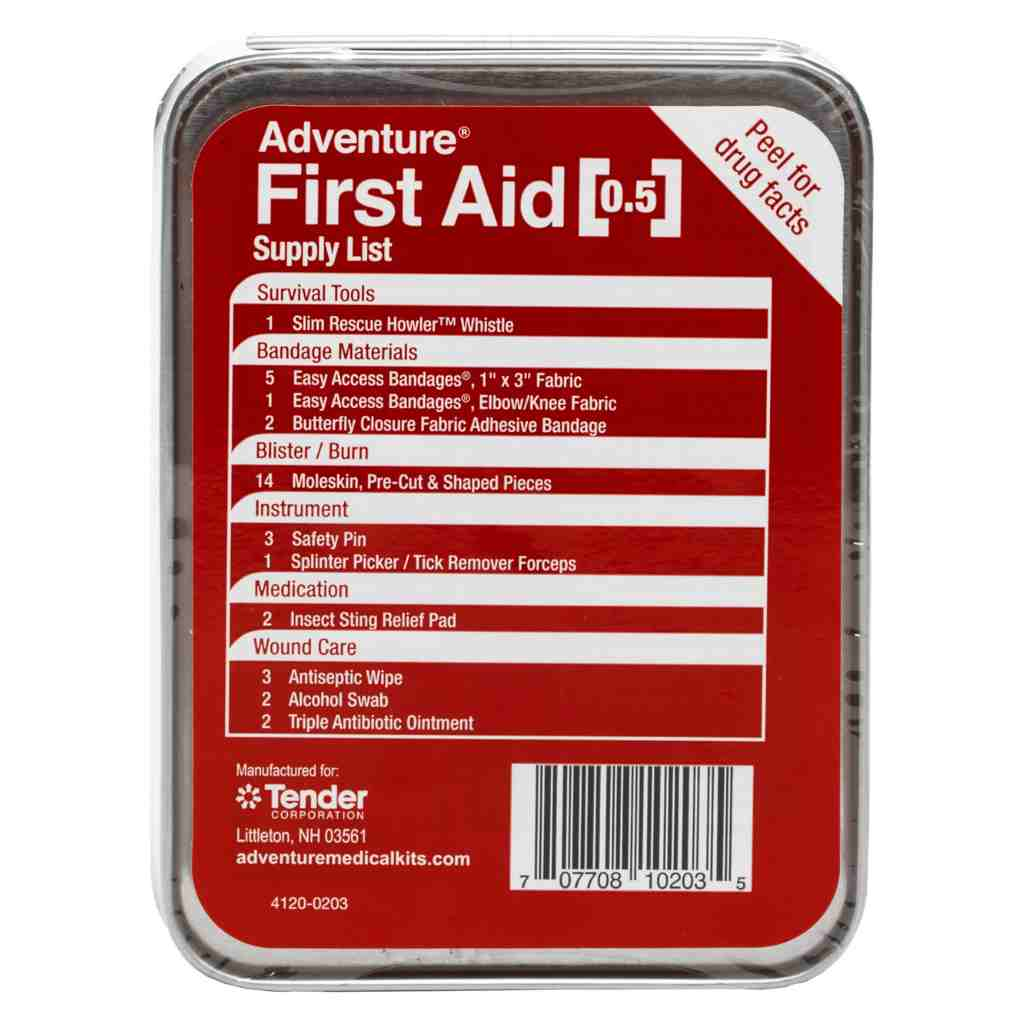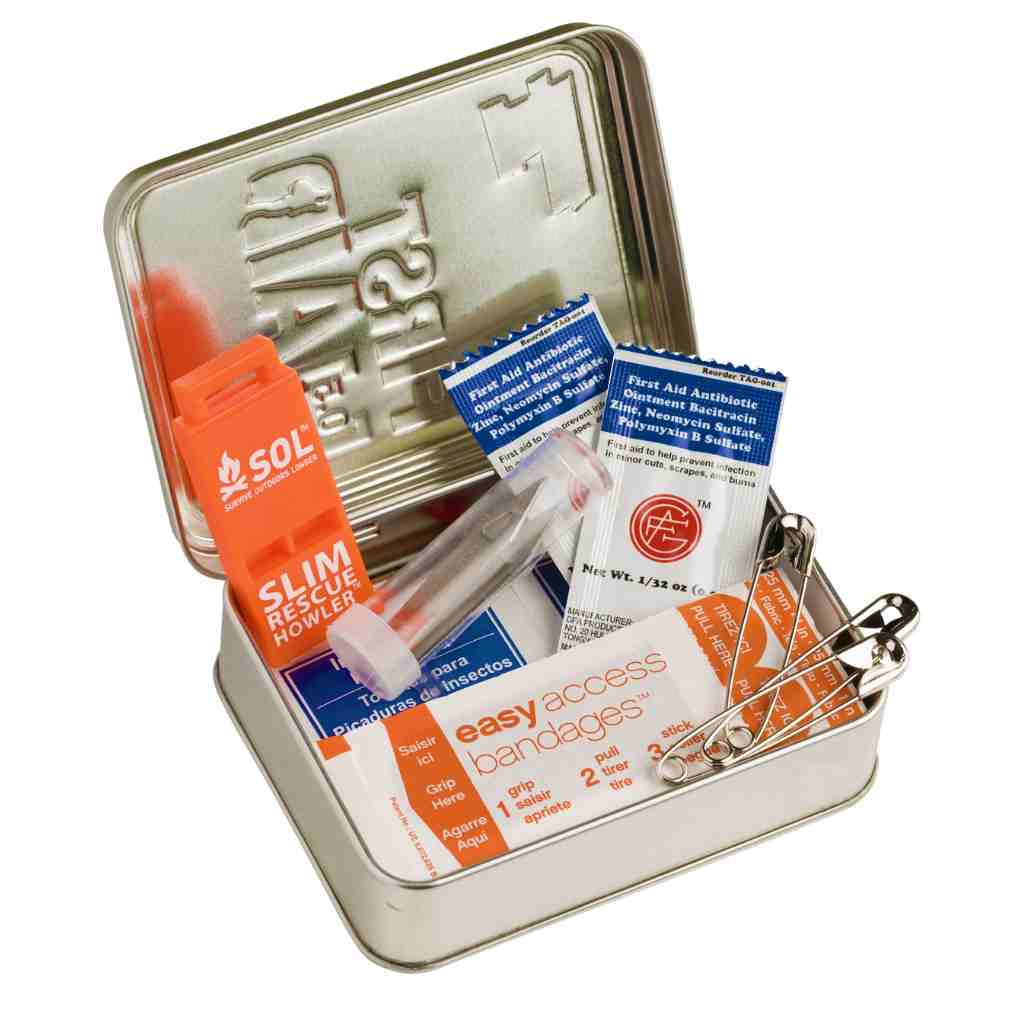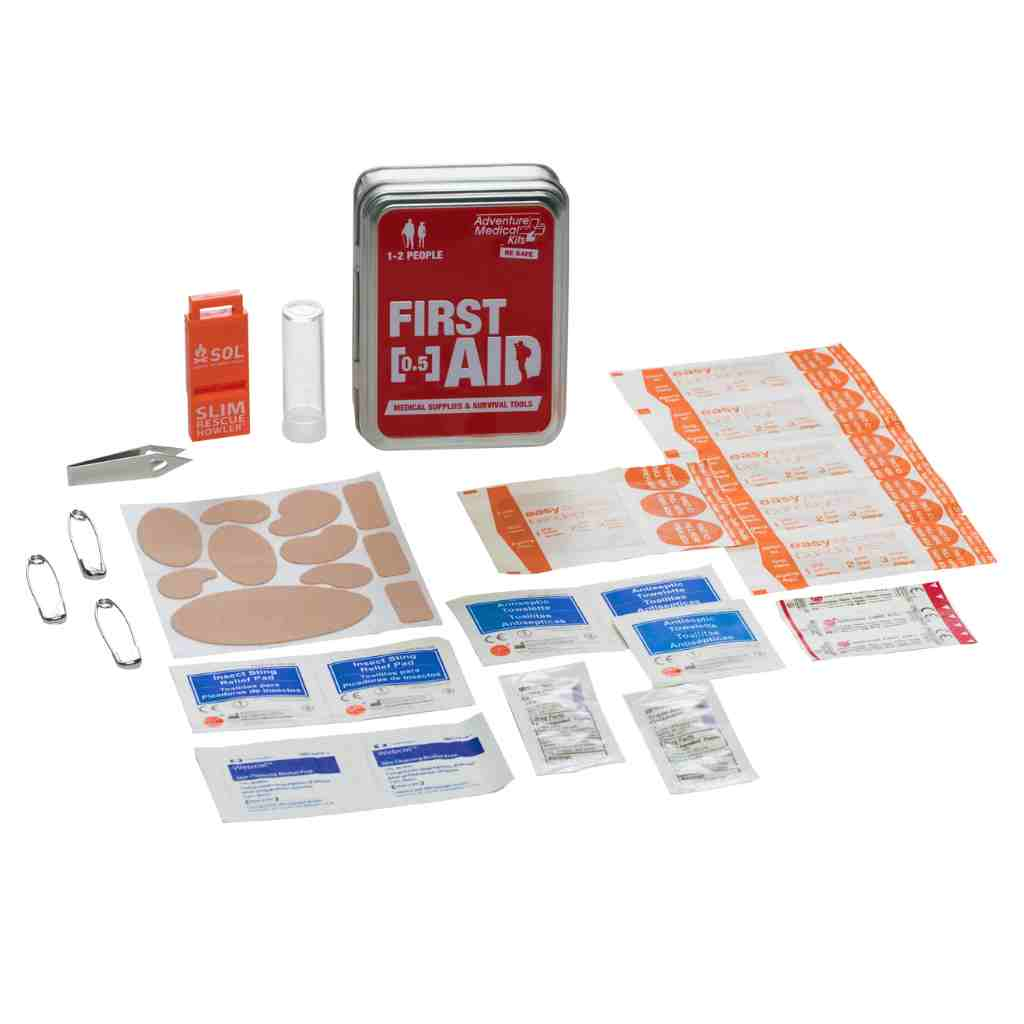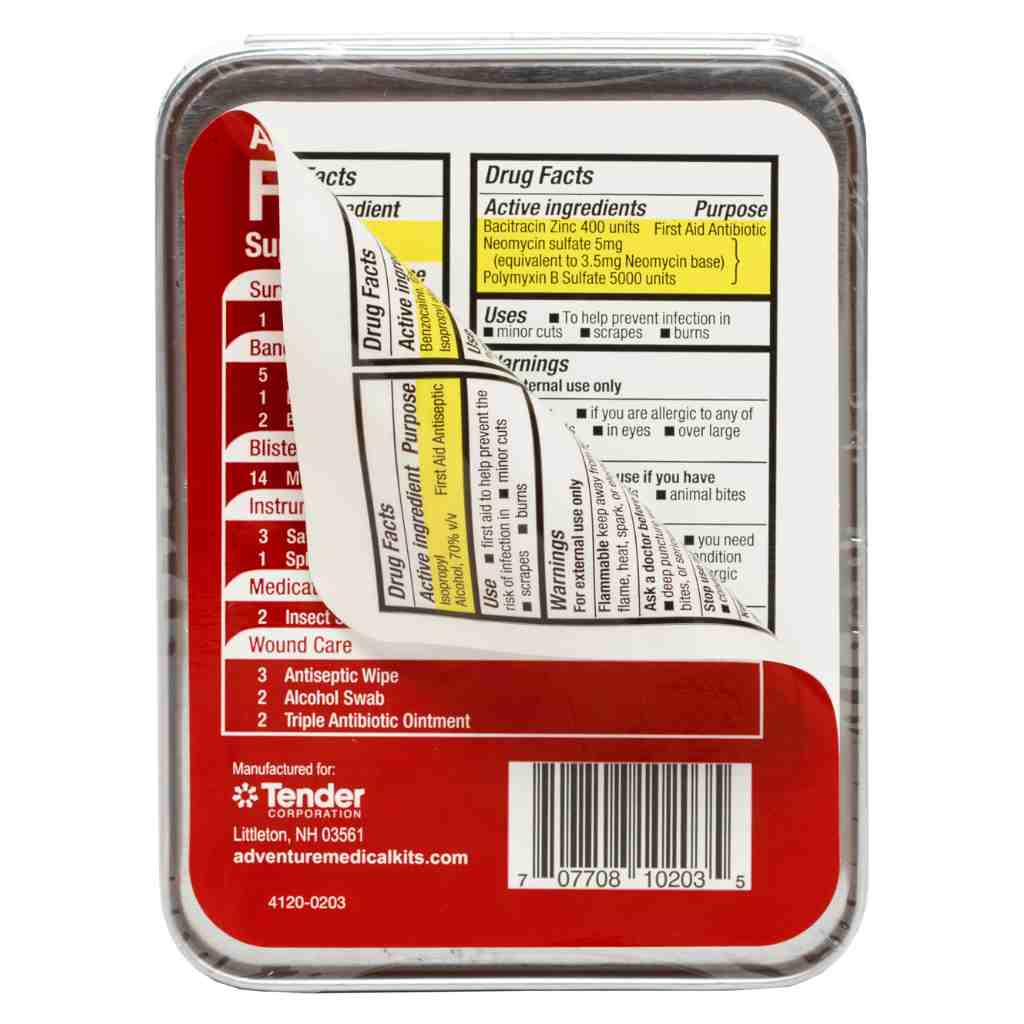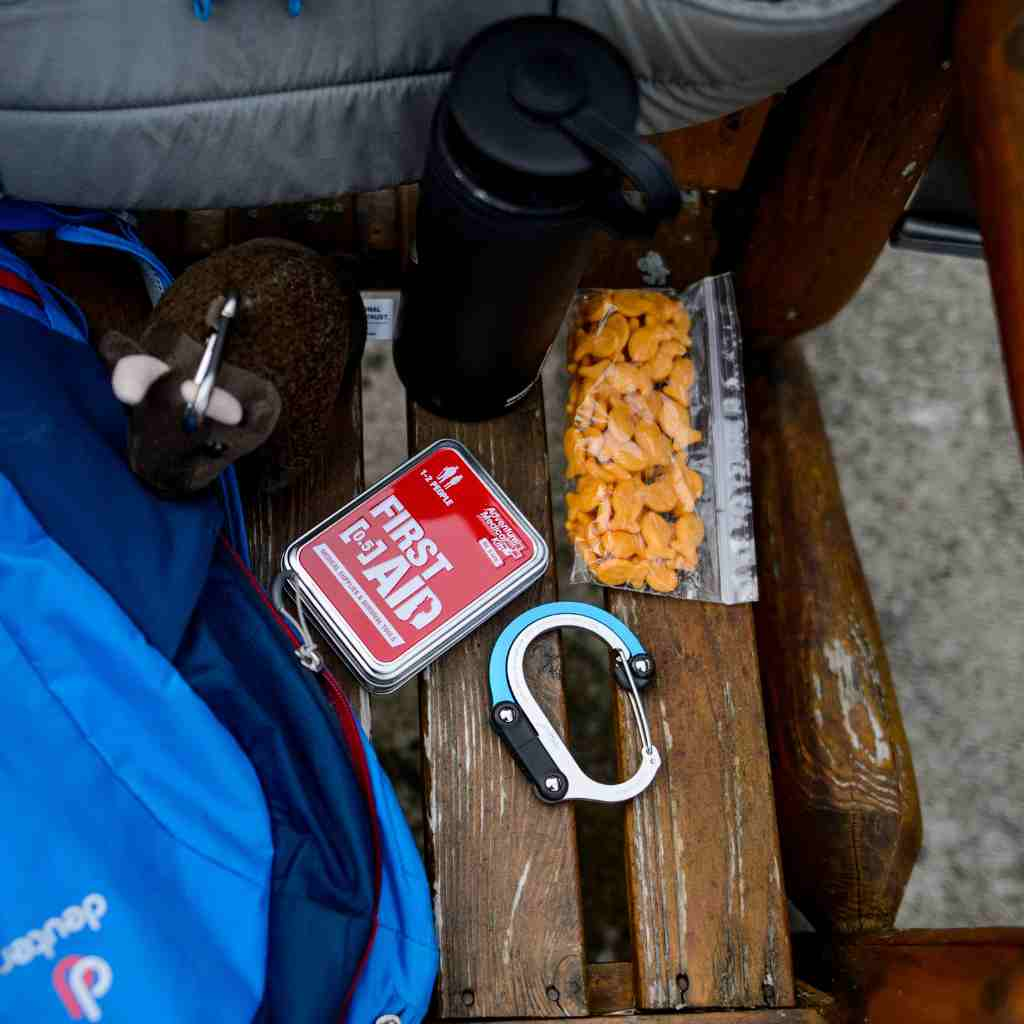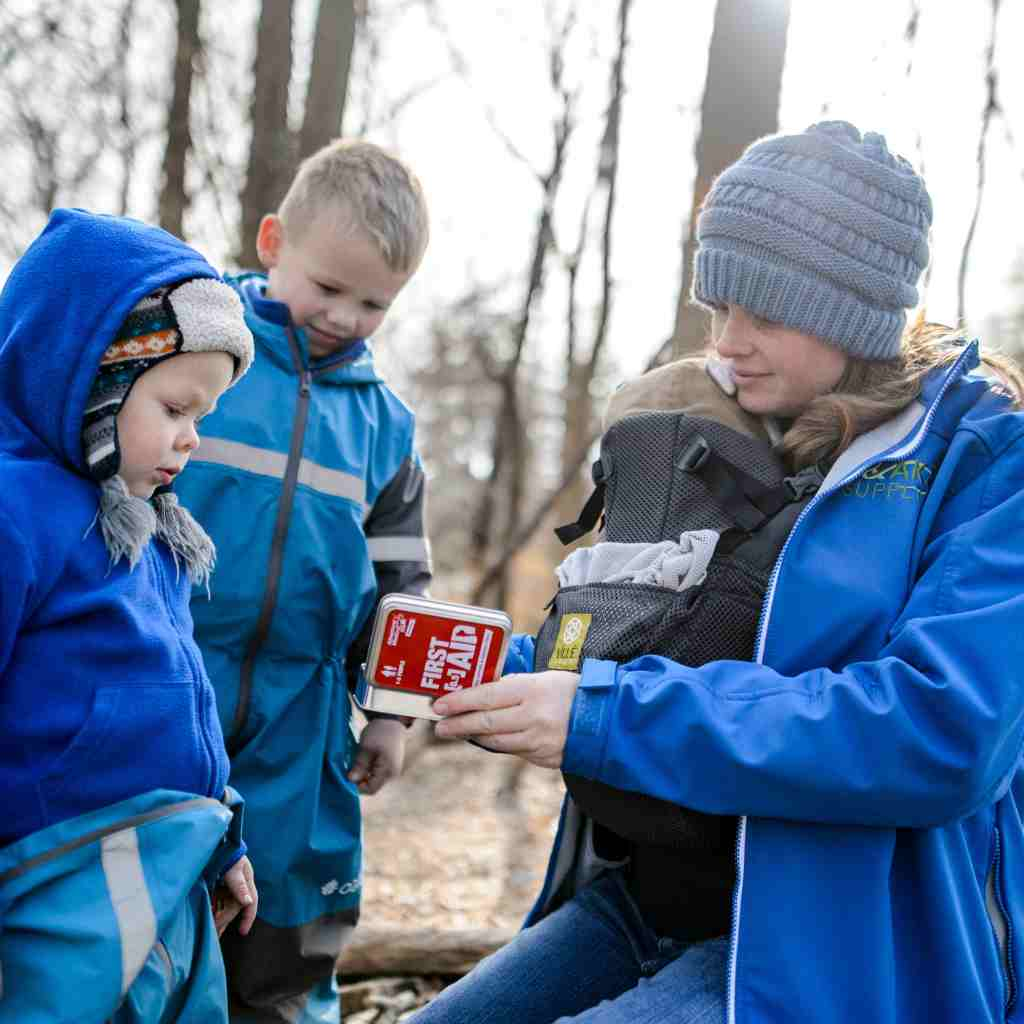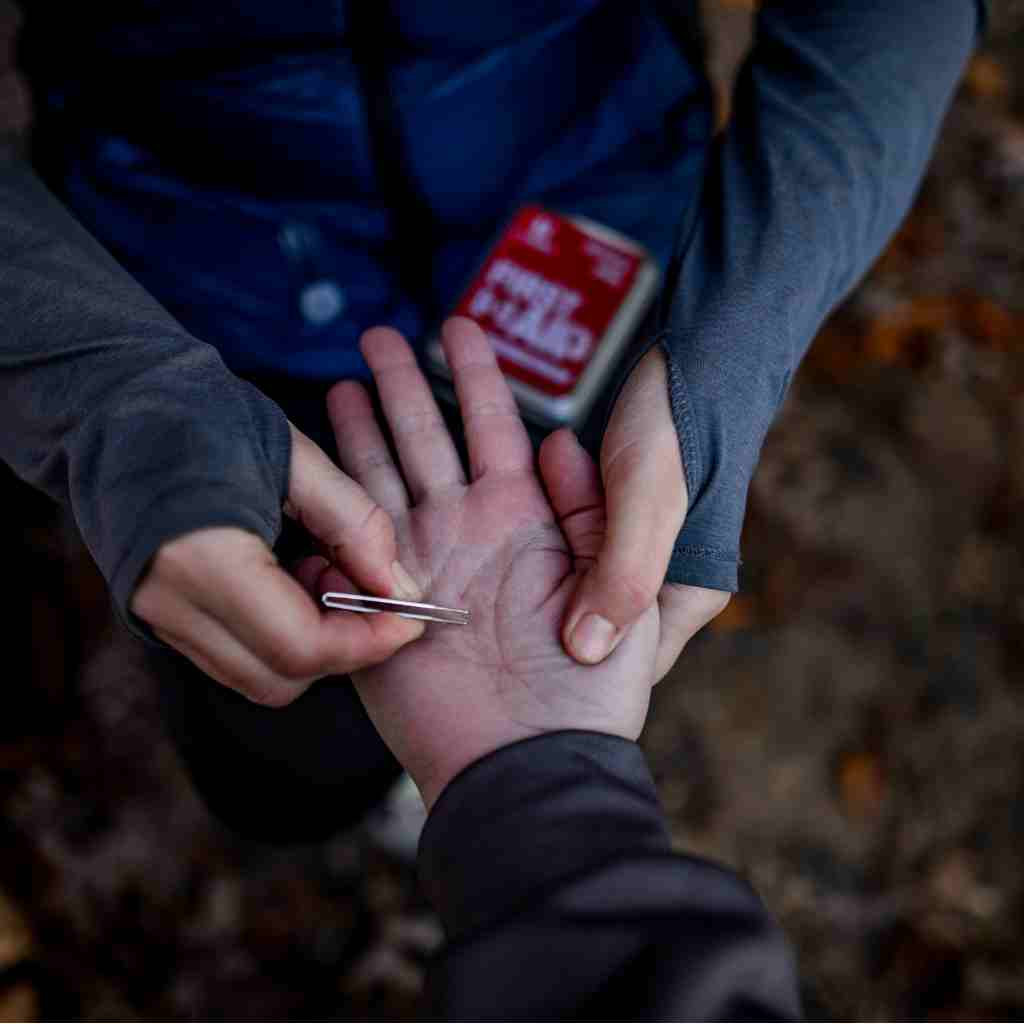 Adventure First Aid, 0.5 Tin
The Adventure First Aid 0.5 kit contains basic first aid necessities in a portable, stylize, hinged-lid tin case. Kit is designed for 1-2 people.
Stylish Hinged-Lid Tin – Keeps contents safe in a durable, stylish tin.
Stop Blisters Before they Start – Die-cut Moleskin to protect against the hiker's #1 injury.
Clean and Close Wounds – Antiseptic and alcohol wipes for cleaning small wounds.
Tough Adhesive Bandages – Cover cuts and scrapes with a variety of bandages.
Includes:
5 – Adhesive Bandage, Fabric, 1" x 3"
2 – Easy Care Butterfly Wound Closure
1 – Adhesive Bandage, Fabric, Elbow/Knee
6 – Easy Care Alcohol Antiseptic
3 – Safety Pin
2 – Triple Antibiotic, Single Use
1 – Moleskin, Pre-Cut/Shaped
1 – Slim Rescue Howler™ Whistle
1 – Splinter/Tick Remover Forceps
6 – Alcohol Swab
2 – Triple Antibiotic Ointment
2 – After Bite Wipe
60-Day Satisfaction Guarantee
Perfect! I always wanted a first aid kit that had the basics and was compact. This kit met all my needs. It is light, easy to carry, contains the basics I need and the packaging is perfect. Super recommend! –AmandaCG
A First Aid Kit that Fits in a Pocket
A stylish tin houses key medical supplies for minor injuries.