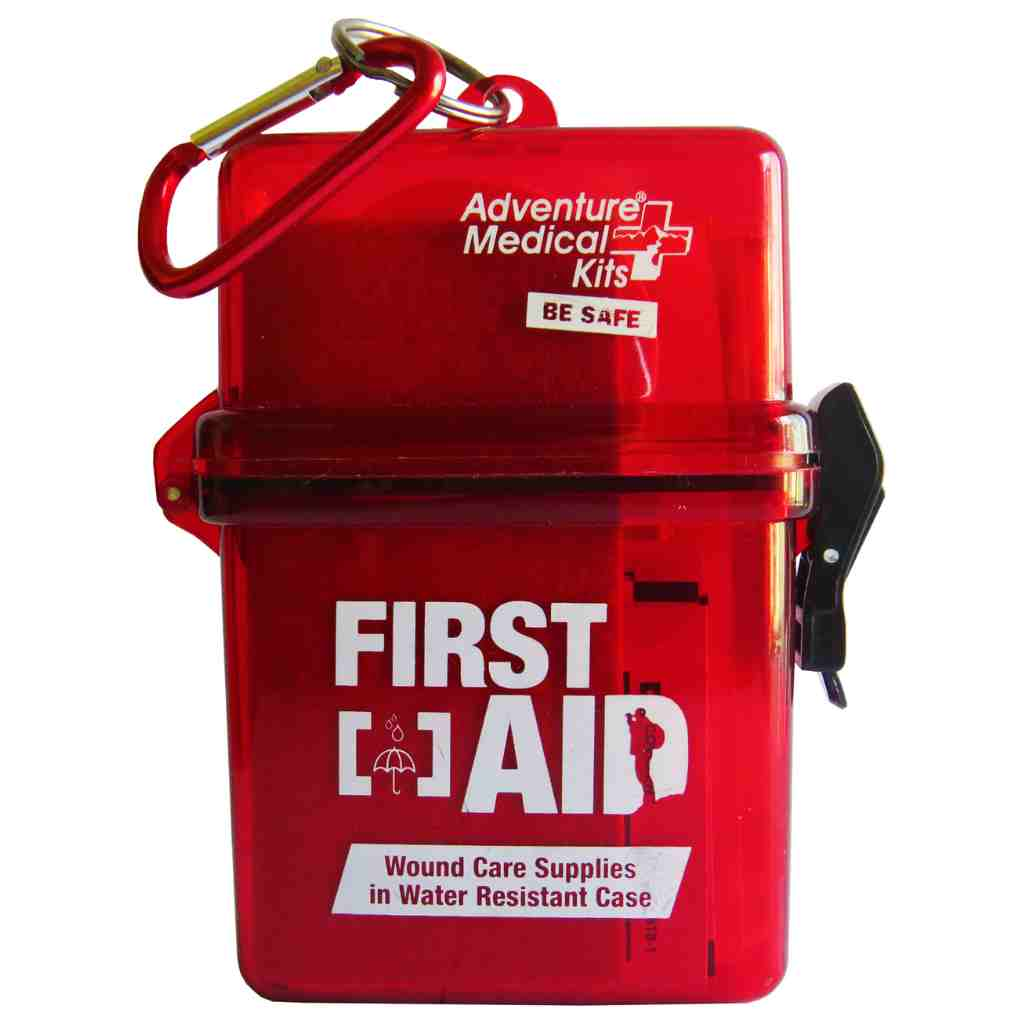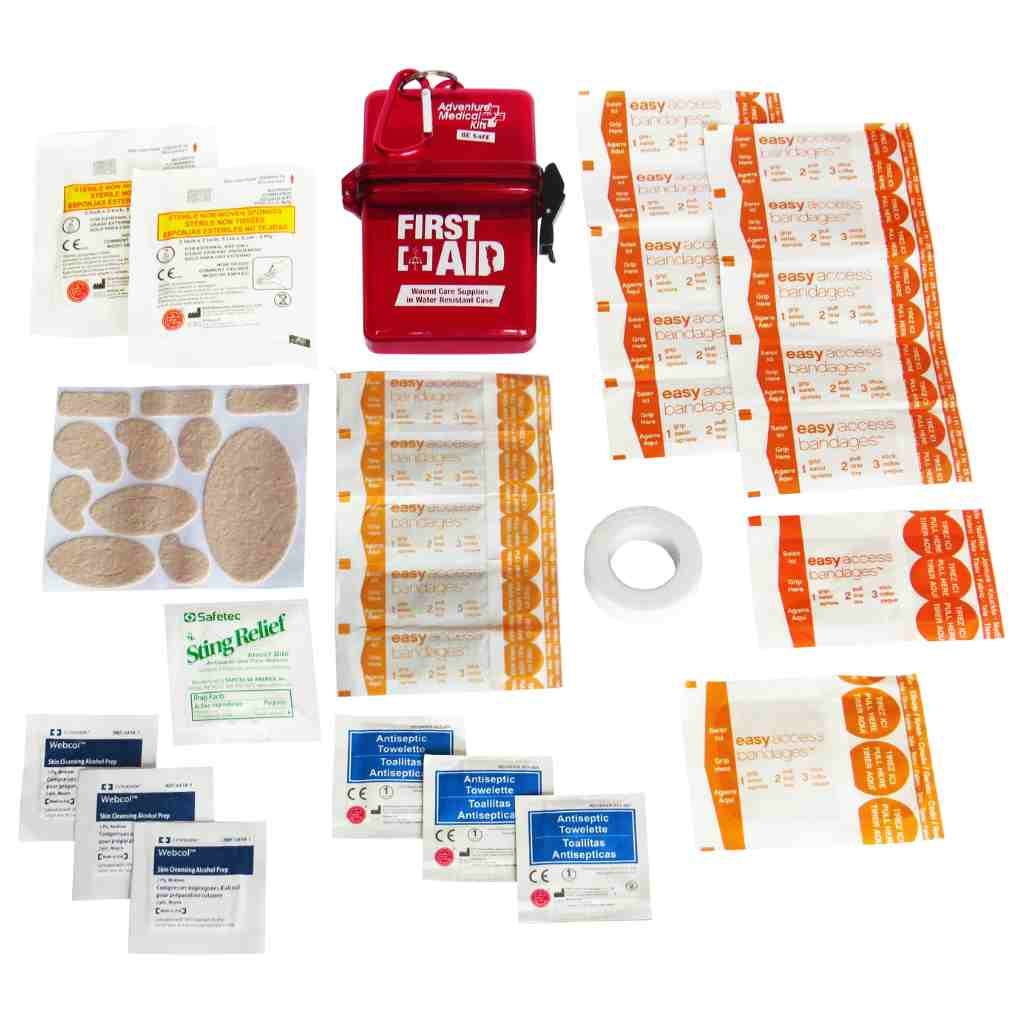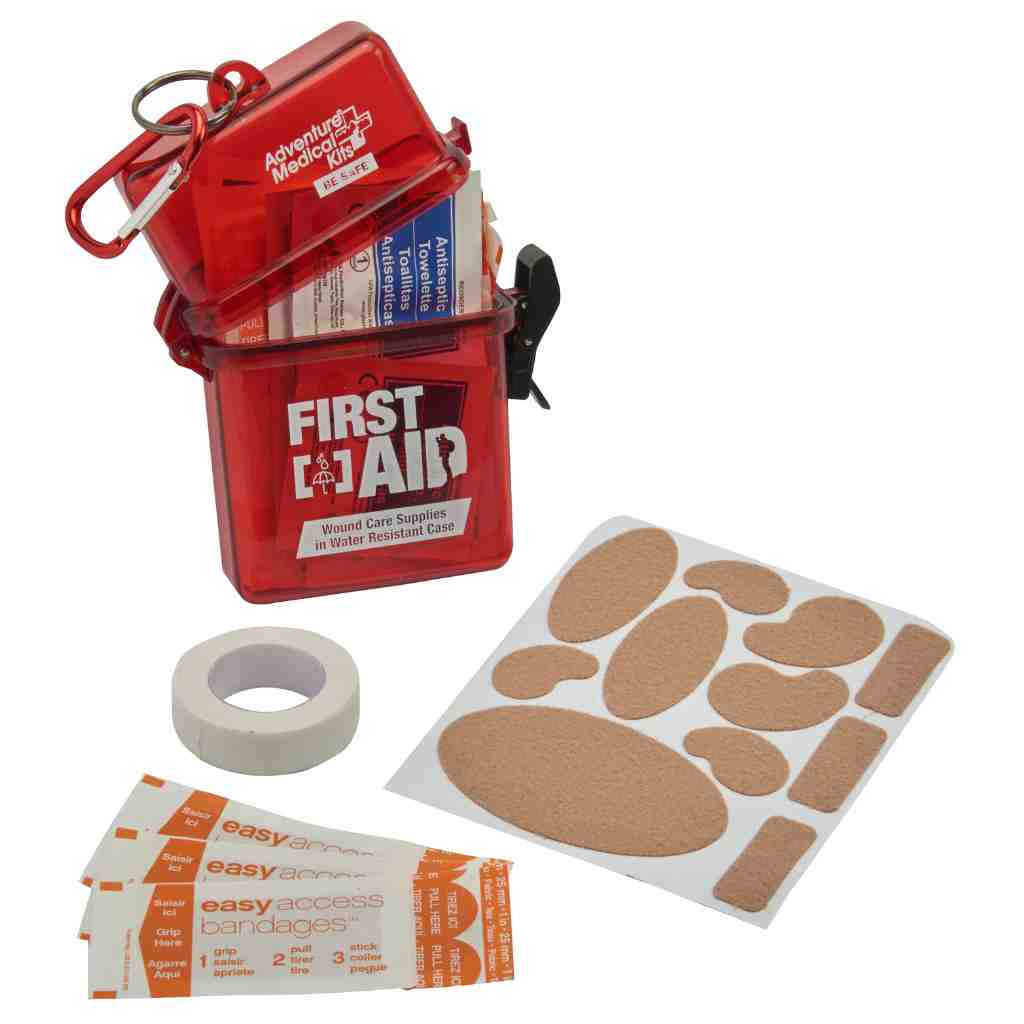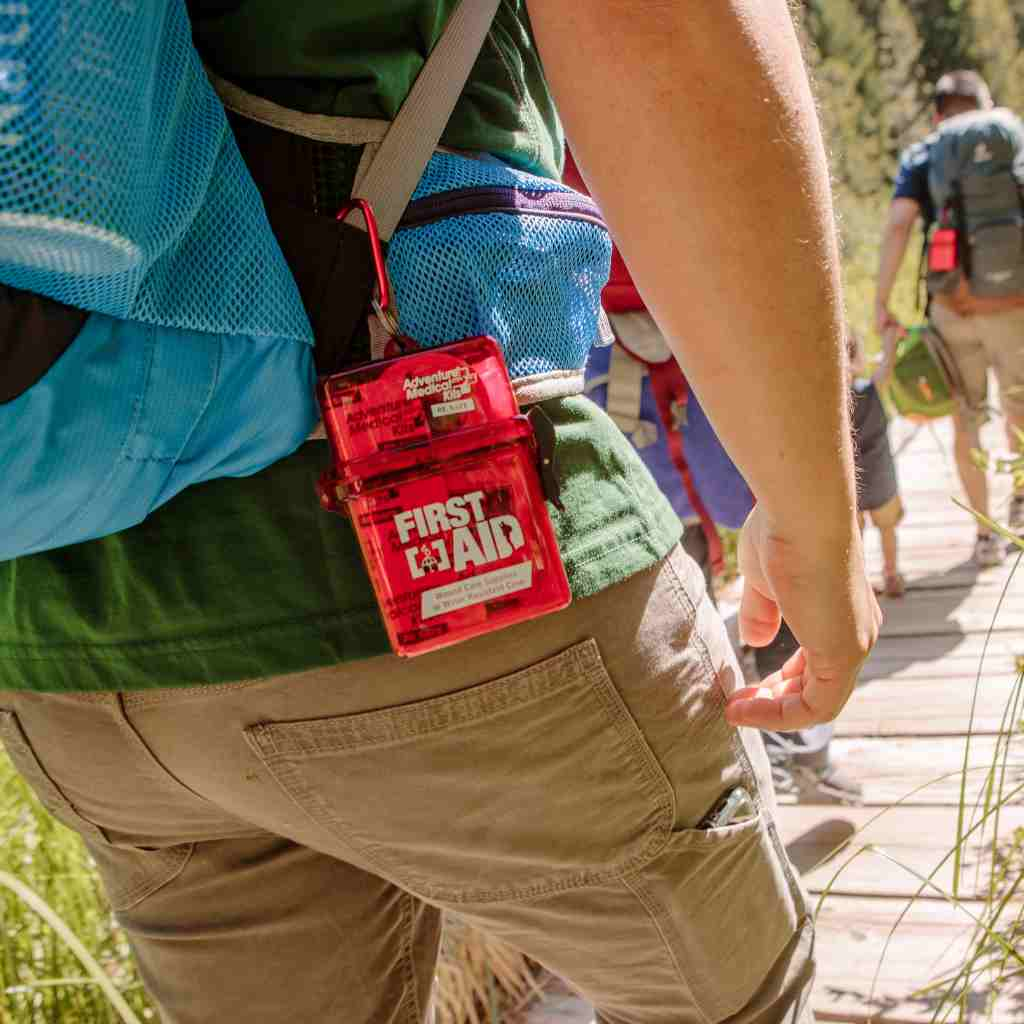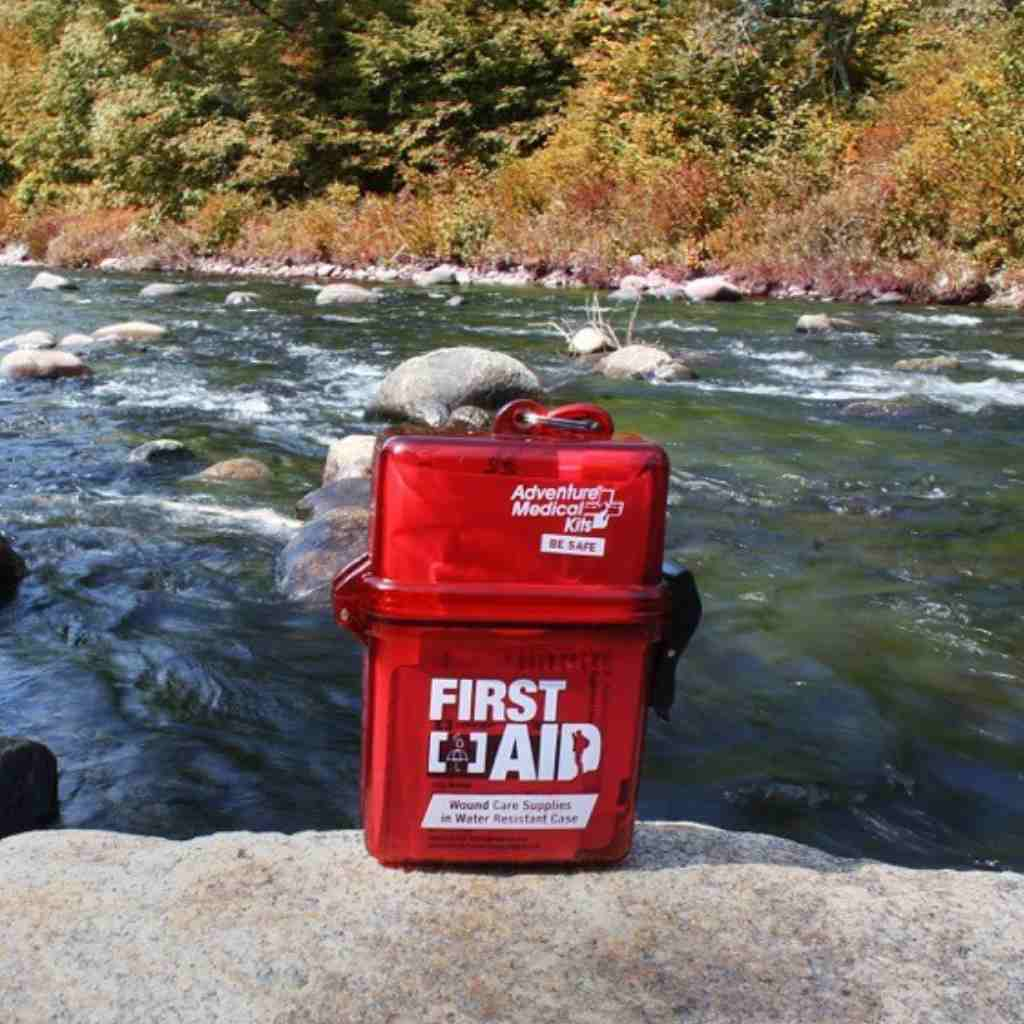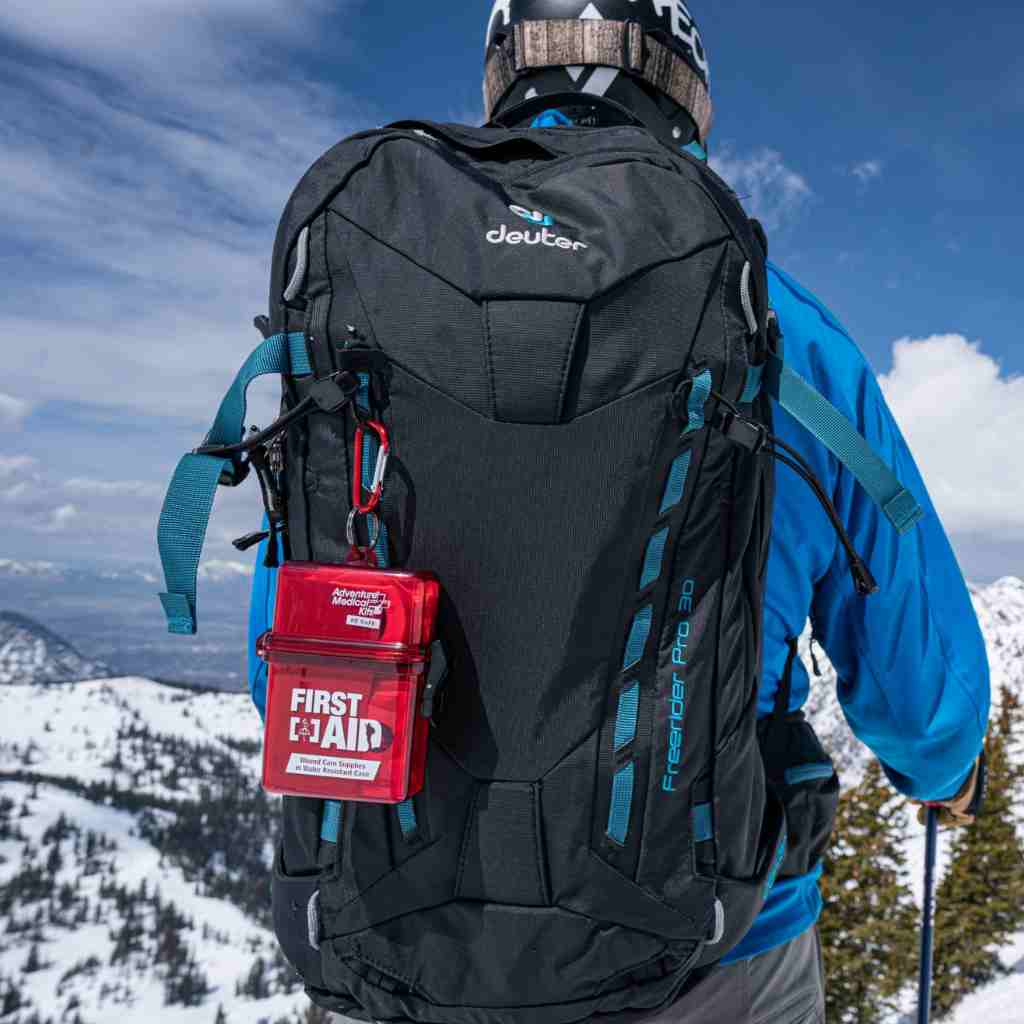 Adventure First Aid, Water-Resistant Kit
The Adventure First Aid Water-Resistant Kit contains basic first aid necessities to treat blisters, cuts, and more in a portable, highly water-resistant, hard-shell case.

Water-Resistant Case – Keeps contents safe and dry from the elements in a water-resistant hard case.
Stop Blisters Before they Start – Die-cut moleskin to protect against the hiker's #1 injury.
A Variety of Bandages – Rugged bandages in a variety of sizes.
Clean and Close Wounds – Antiseptic wipes and butterfly bandages for closing small wounds.
Includes:
1 – Adhesive Bandage, Fabric, Elbow/Knee
1 – Adhesive Bandage, Fabric, Knuckle
10 – Adhesive Bandage, Fabric, 1" x 3"
5 – Adhesive Bandage, Fabric, Junior
2 – Sterile Gauze Dressing, 2" x 2"
1 – Cloth Tape, 1/2" x 10 Yards
1 – After Bite Wipe
6 – Alcohol Swab
1 – Moleskin, Pre-Cut/Shaped
60-Day Satisfaction Guarantee
You never know when you need a simple band aid kit. This little water proof kit has many small useful items when your on the road, shooting or on the trails. Water proof container. Must have in your go bag. –Richard K.
A Must-Have in Any Bag
This little water-resistant kit is perfect for minor injuries.