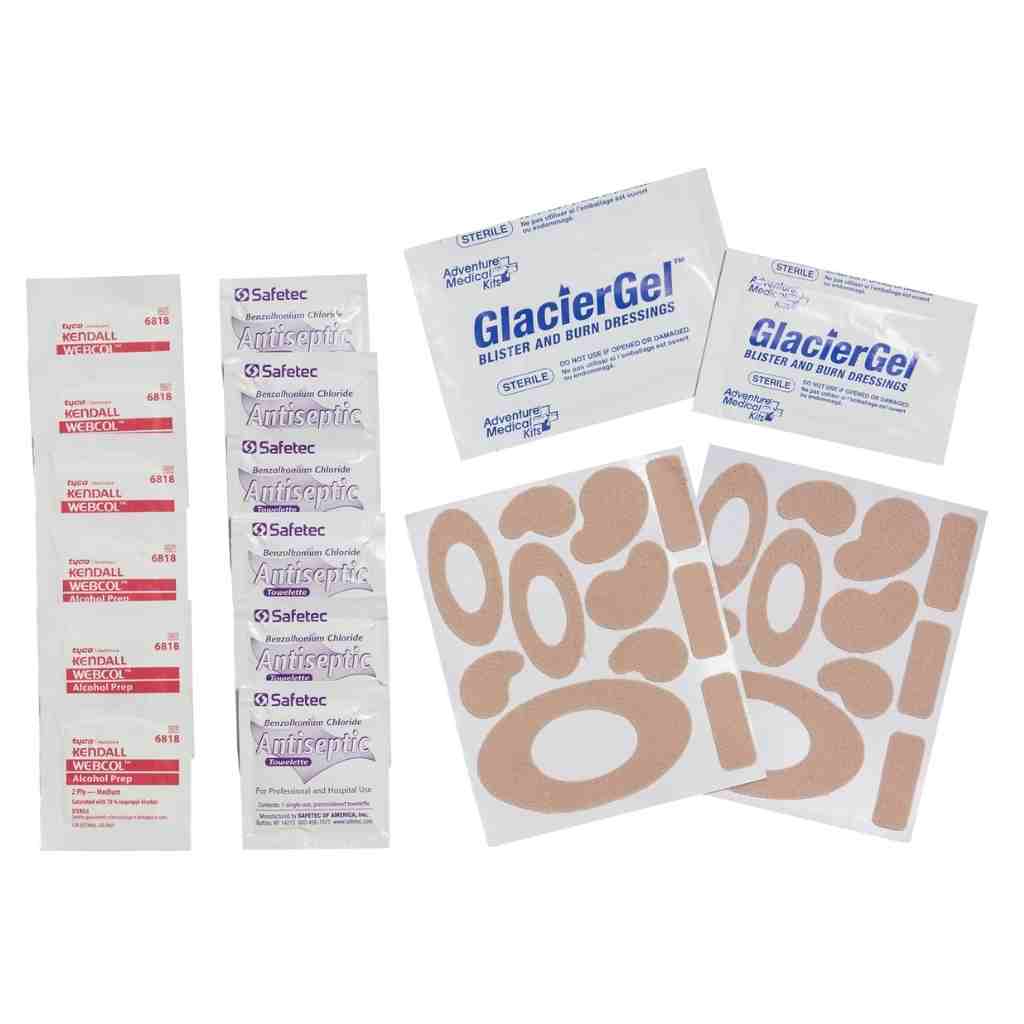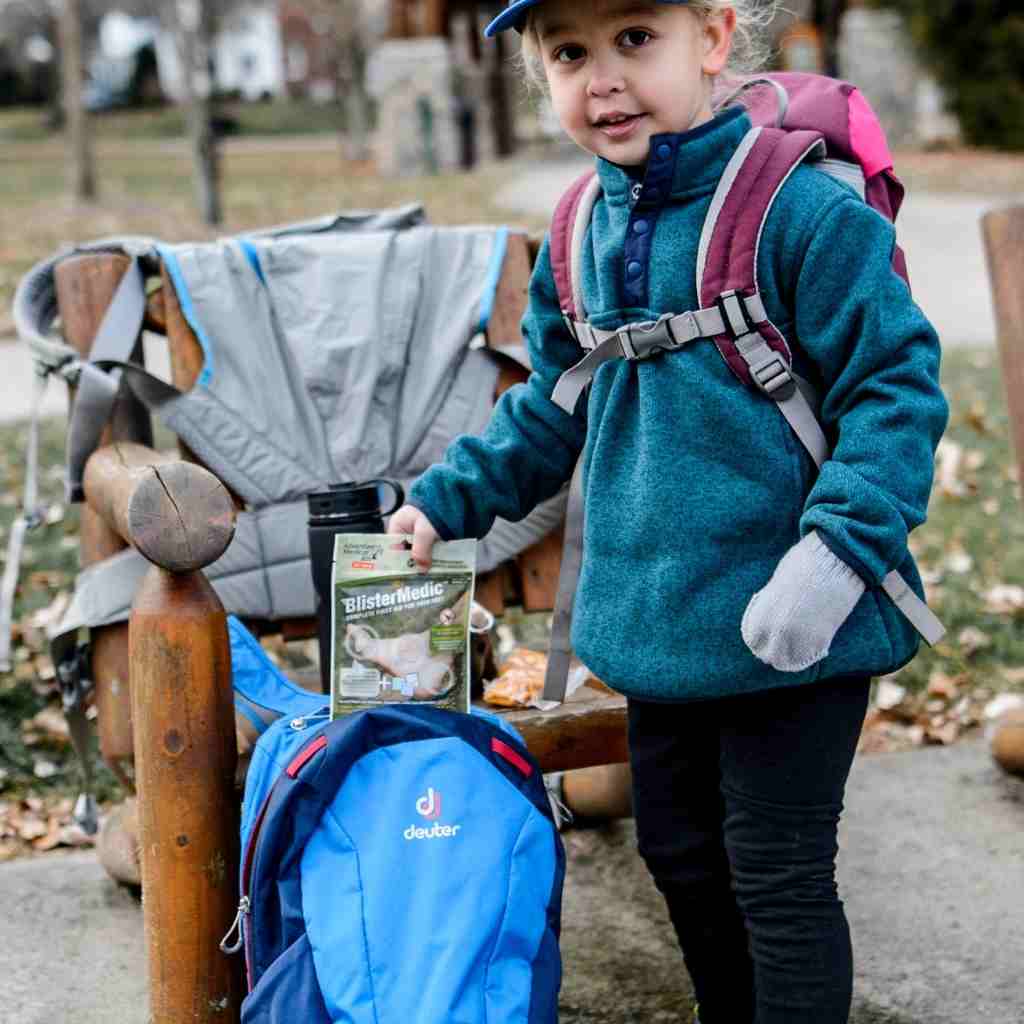 Blister Medic Kit
The Blister Medic combines the tried-and-true protection of moleskin with the advanced relief and healing of GlacierGel. Alcohol pads for skin preparation and antiseptic towelettes for wound cleaning round out the package.

Dual Action Solution – Trusted blister prevention of moleskin and the advanced relief and healing provided by Glacier Gel hydrogel dressings.
Comprehensive Care – Alcohol pads for thorough skin preparation, ensuring a clean application, and antiseptic towelettes for effective wound cleaning.
Moleskin Protection – Moleskin provides a durable barrier that reduces friction and minimizes the chances of blisters forming, allowing you to continue your activities without discomfort.
Glacier Gel Healing – Dressings provide soothing relief, conforming to the shape of the blister and promoting faster healing by creating a moist environment conducive to skin repair.
Convenient and Portable – Compact packaging ensures easy portability, making it an essential addition to your outdoor adventures, sports activities, or travel gear, ensuring you're prepared for any blister or minor wound emergency.
Includes:
1 – GlacierGel Blister & Burn Dressing, (Small Rectangular)
1 – GlacierGel Blister & Burn Dressing, (Large Oval)
2 – Moleskin, Pre-Cut/Shaped
6 – Alcohol Swab
6 – Antiseptic Wipe
1 – Instructions
60-Day Satisfaction Guarantee
Perfect kit, light and small. Perfect for backpacking/trekking. Previously used bandaids for blisters but OH NO! I will never go back to that. Moleskin is the way to go. –Happy C.
Treats Hikers #1 Injury
Give your feet a break and prevent and treat blisters on the trail.