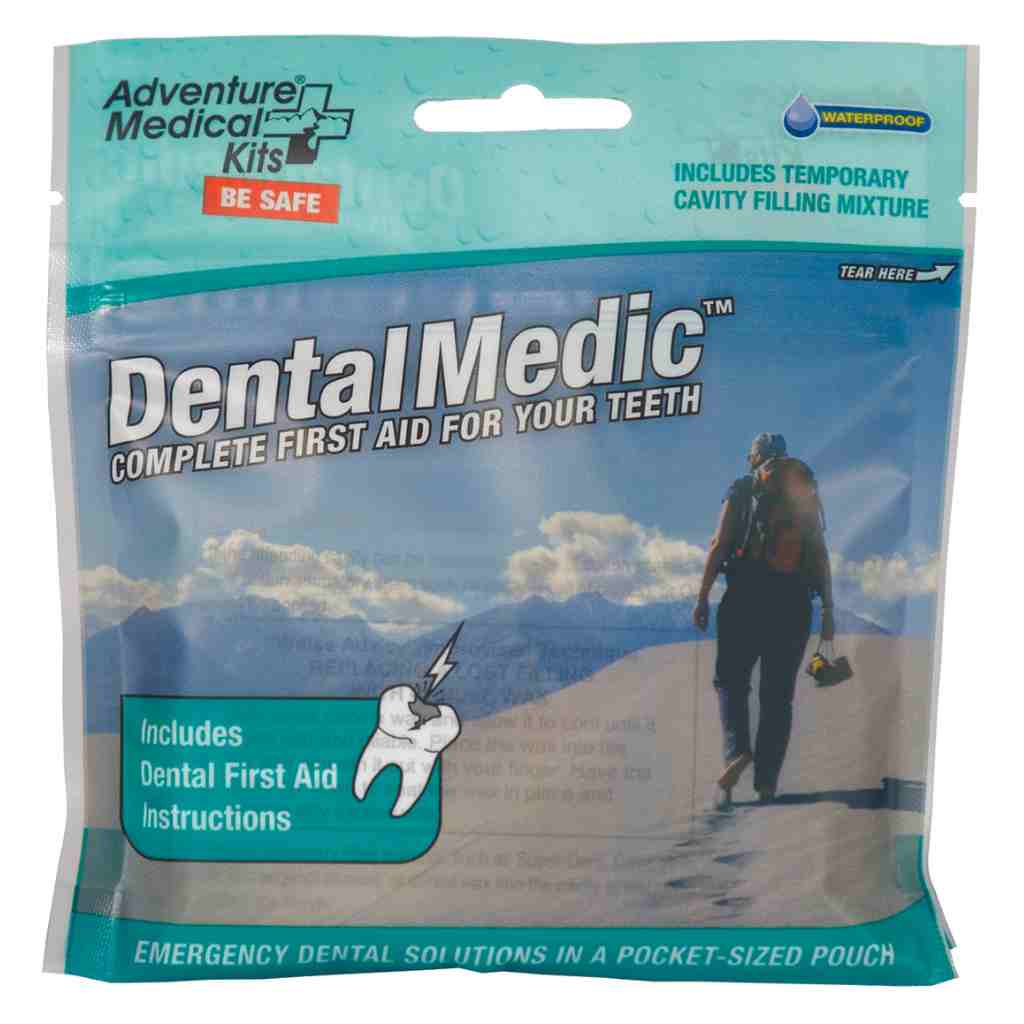 Dental Medic - Emergency First Aid Kit for Teeth
The Dental Medic contains the essentials for treating dental emergencies when a dentist is not available. This ultralight, waterproof, pocket-sized dental emergency solution includes a comprehensive range of tools for managing dental pain, injuries, and toothaches effectively.

Comprehensive Dental Emergency Solution – A comprehensive array of essentials for addressing dental pain and injury in the absence of a dentist.
Ultralight, Waterproof, and Pocket-Sized – DryFlex bag weighs next to nothing, fits just about anywhere, and keep water out of your kit.
Replace Fillings and Crowns – Temporary cavity filling mixture protects your tooth until you can find a dentist.
Stop Tooth Pain – Benzocaine gel and tural tea (tannins) soothe pain in the teeth and gums.
Take the Fear out of Toothaches – Specialized instructions explain how to manage various dental emergencies.
Includes:
5 – Cotton Pellet
5 – Cotton Roll
1 – Tea Bag, 100% Natural Pekoe Tea
1 – Temporary Cavity Filling Mixture
1 – Dental Floss
3 – Tooth Picks
2 – Oral Pain Relief (Benzocaine 20%)
1 – Dental Wax Temporary Filling
60-Day Satisfaction Guarantee
Great for an emergency. Real world trial. On a camping trip, our friend cracked a tooth and lost the filling. It was getting painful and he thought he was going to leave but his dentist could not get him in until the following Monday. This kit worked like a charm! Great temporary solution. –Melvin