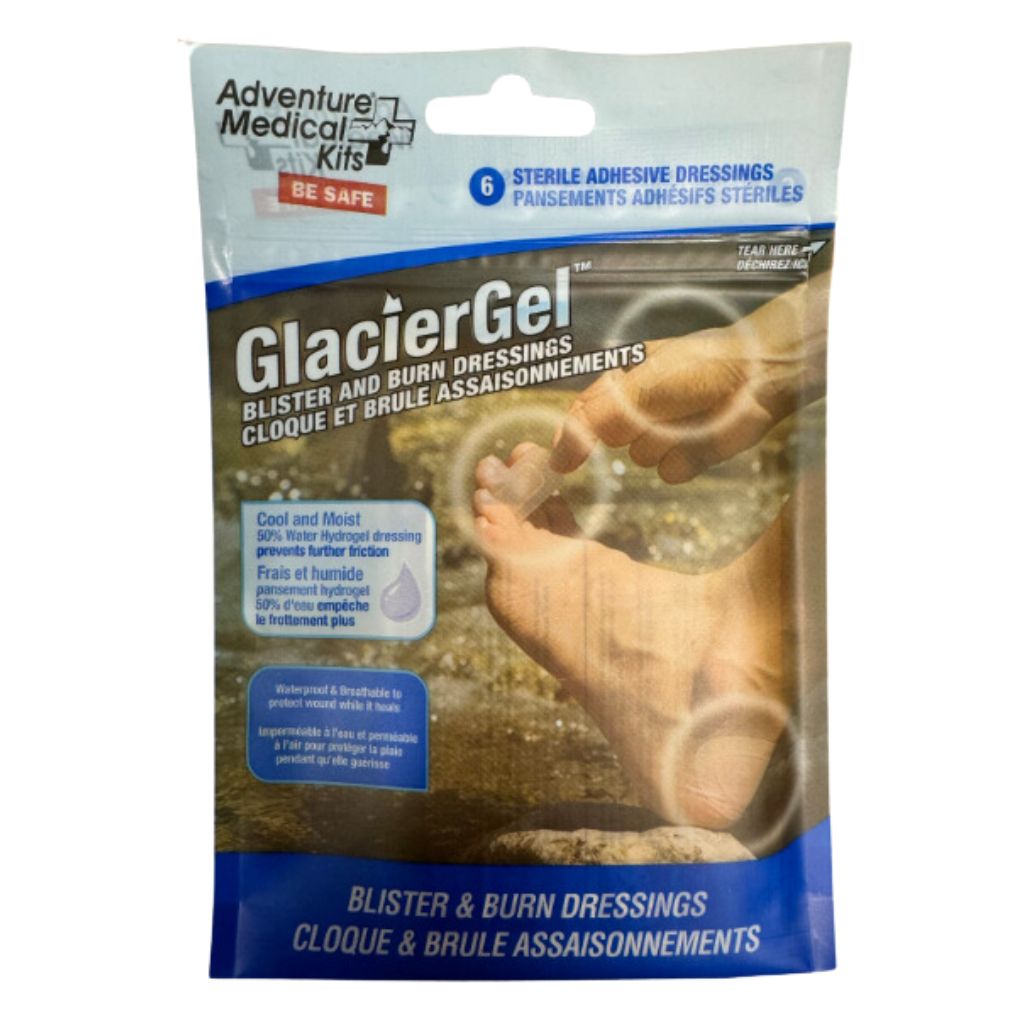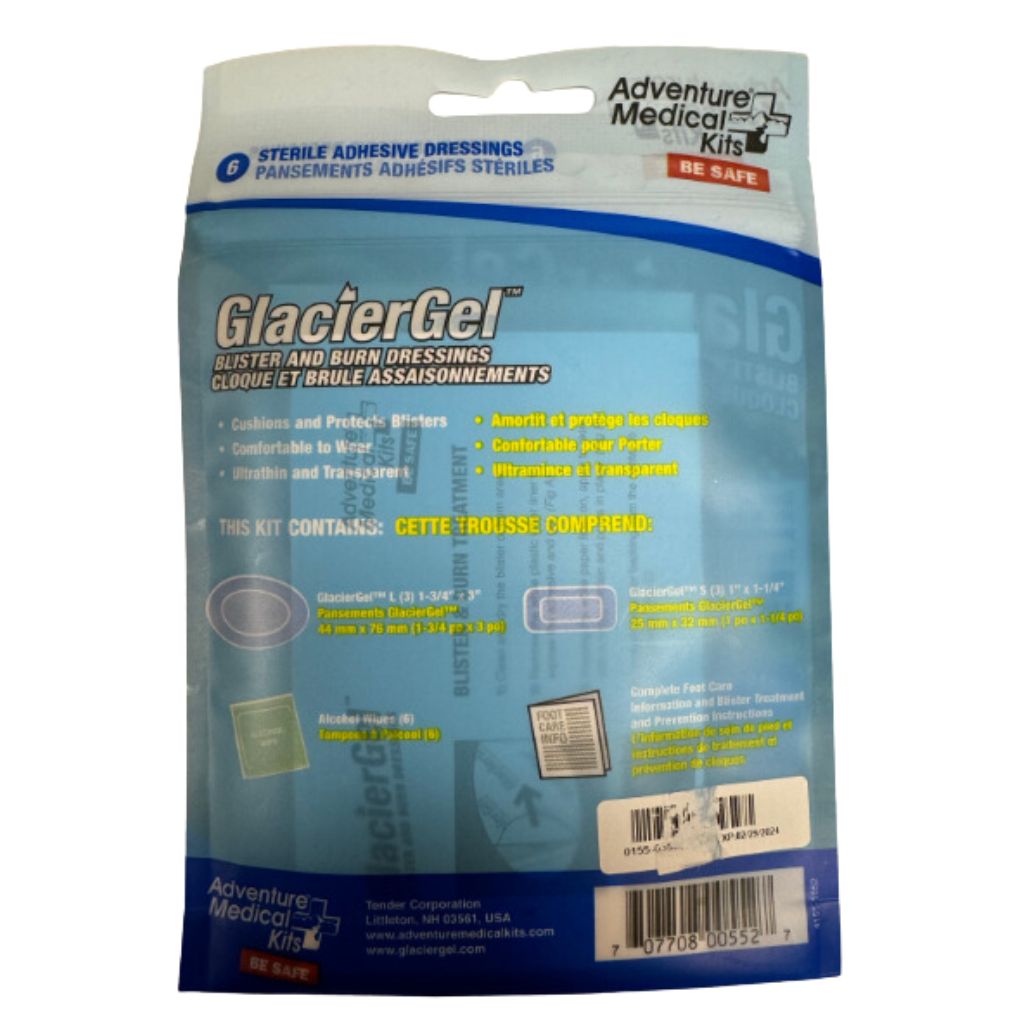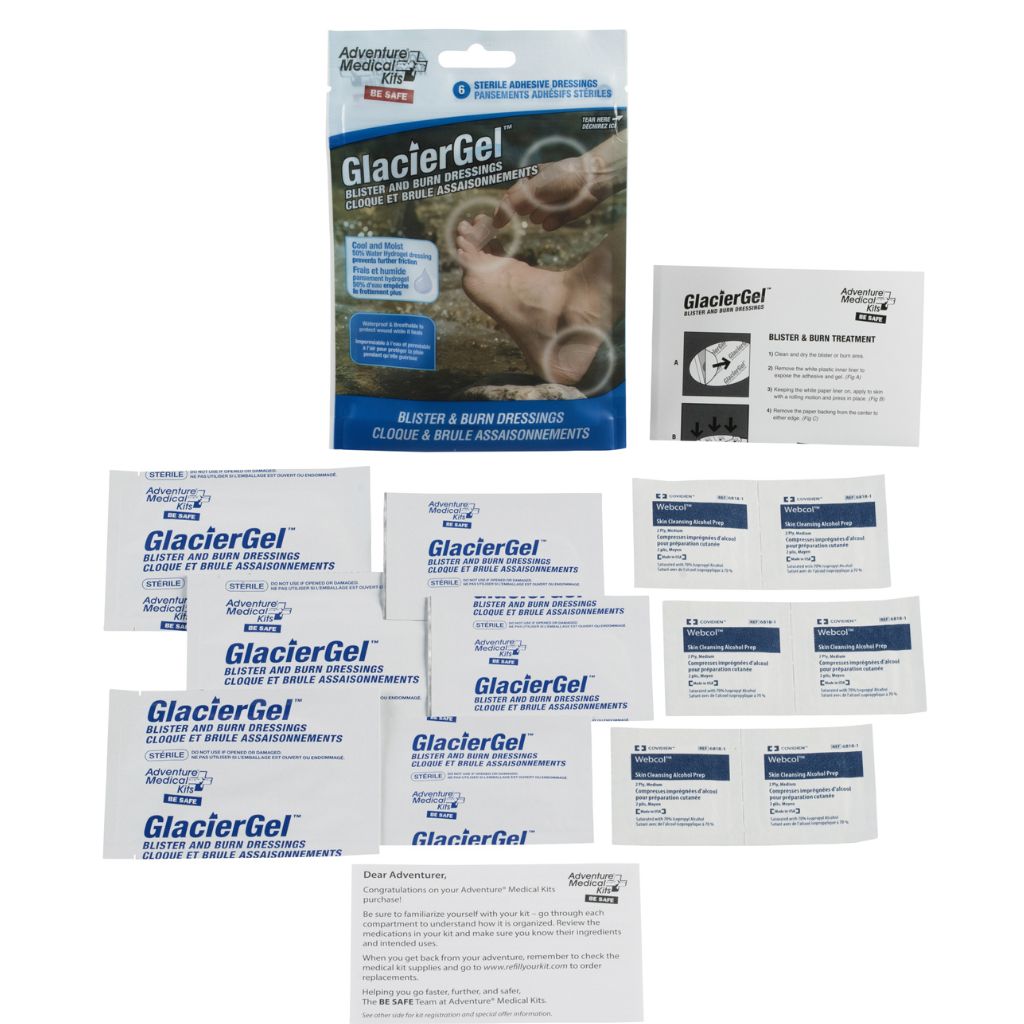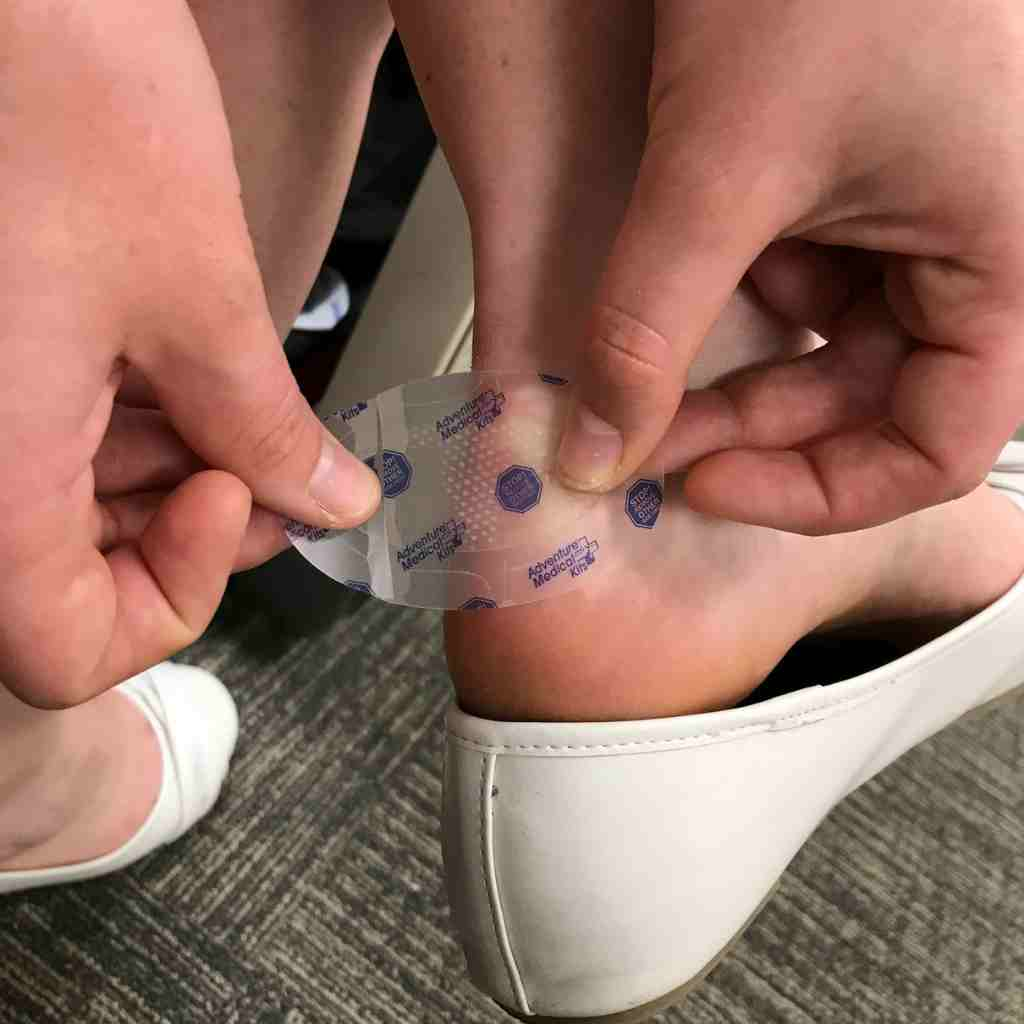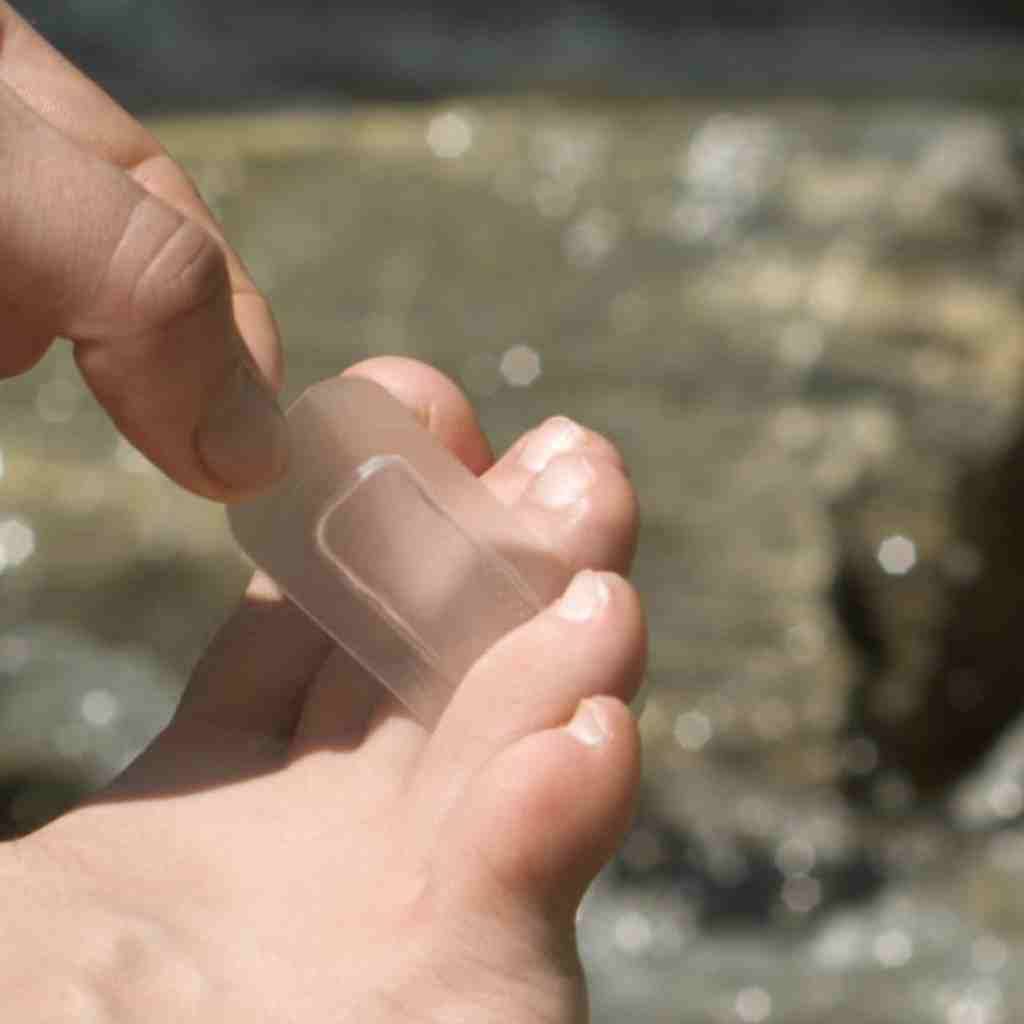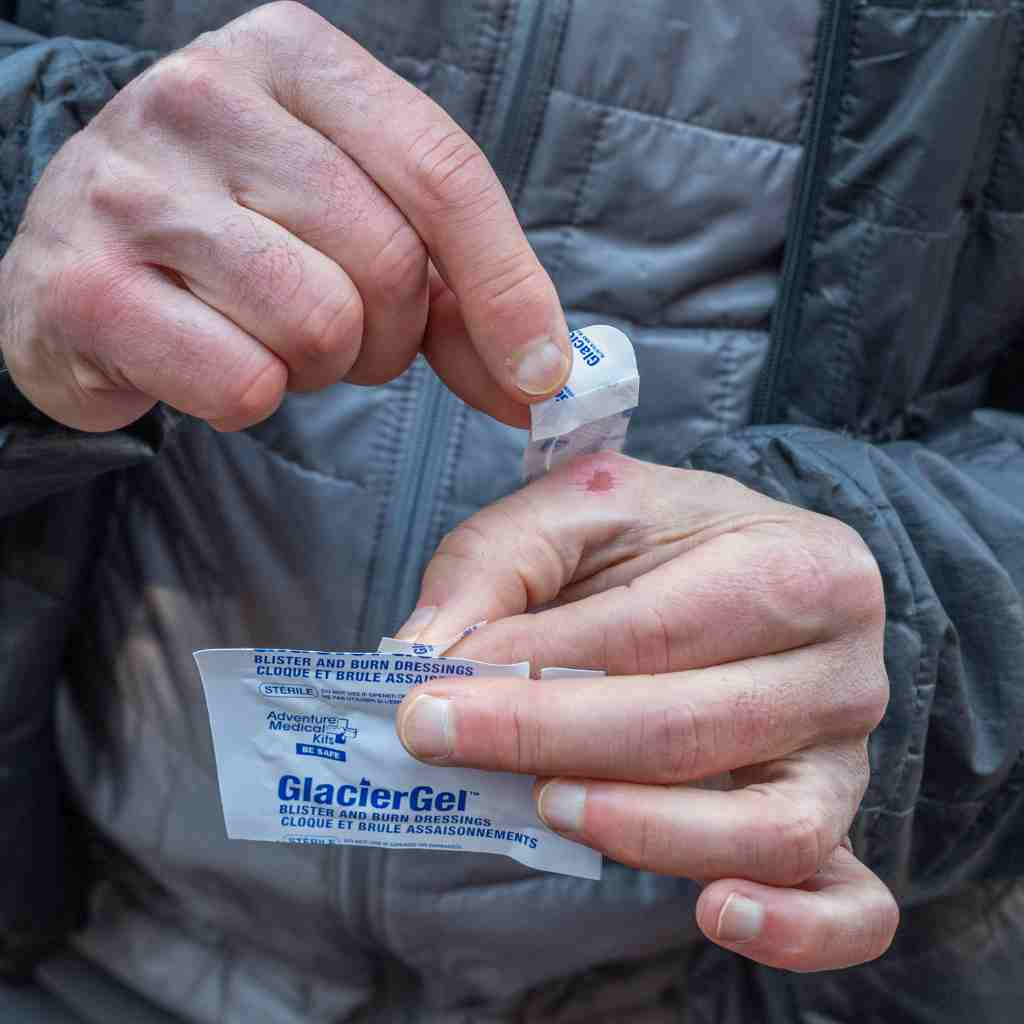 GlacierGel Blister and Burn Dressing
GlacierGel hydrogel dressings offer immediate relief and promote rapid healing for blisters and burns. Kit includes antiseptic wipes that disinfect and keep open blisters from infection.

Relief from Blisters and Burns – GlacierGel provides rapid relief by cooling and soothing discomfort caused by blisters, burns, and other minor injuries.
Breathable and Waterproof – The breathable, waterproof design of GlacierGel allows for prolonged wear, maintaining a comfortable environment while guarding against moisture.
Cushioning Comfort – The highly cushioning hydrogel material minimizes friction and pressure on sensitive areas, enhancing overall comfort during recovery.
Versatile Usage – Whether for hikers, athletes, or everyday individuals, GlacierGel serves as a versatile solution for blisters and burns.
Antiseptic Wipes Prevent Infection – The package includes antiseptic wipes, adding an extra layer of protection by disinfecting and safeguarding open blisters from the risk of infection.
Includes:
3 – GlacierGel Blister & Burn Dressing, (Small Rectangular)
3 – GlacierGel Blister & Burn Dressing, (Large Oval)
6 – Alcohol Swab
1 – Instructions
60-Day Satisfaction Guarantee
These are AMAZING. Used these for the first time after purchasing the #9 medical kit - they are absolutely the BEST way to treat blisters once they've developed. –Anonymous
Cooling & Soothing Comfort
GlacierGel relieves the discomfort from blisters and burns.