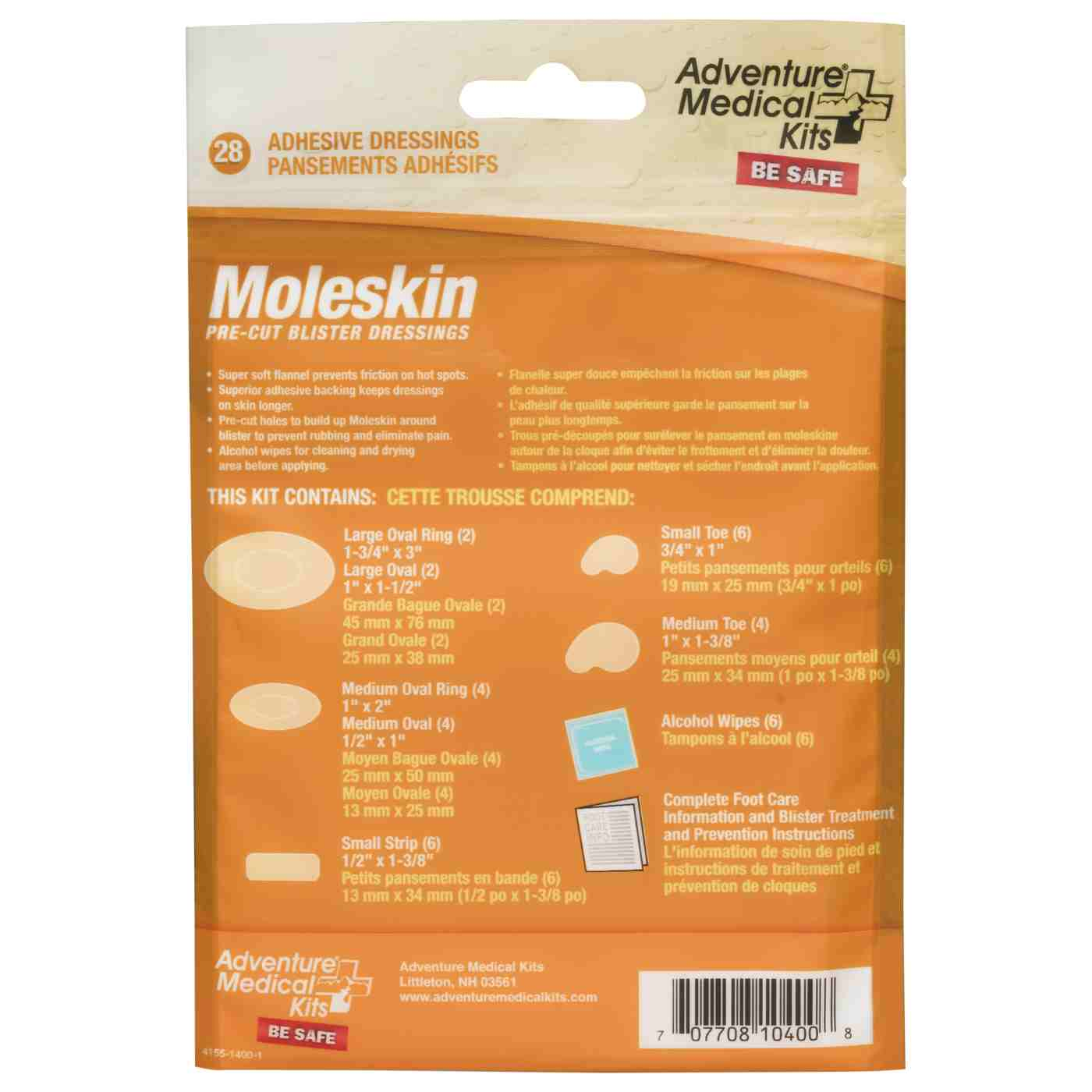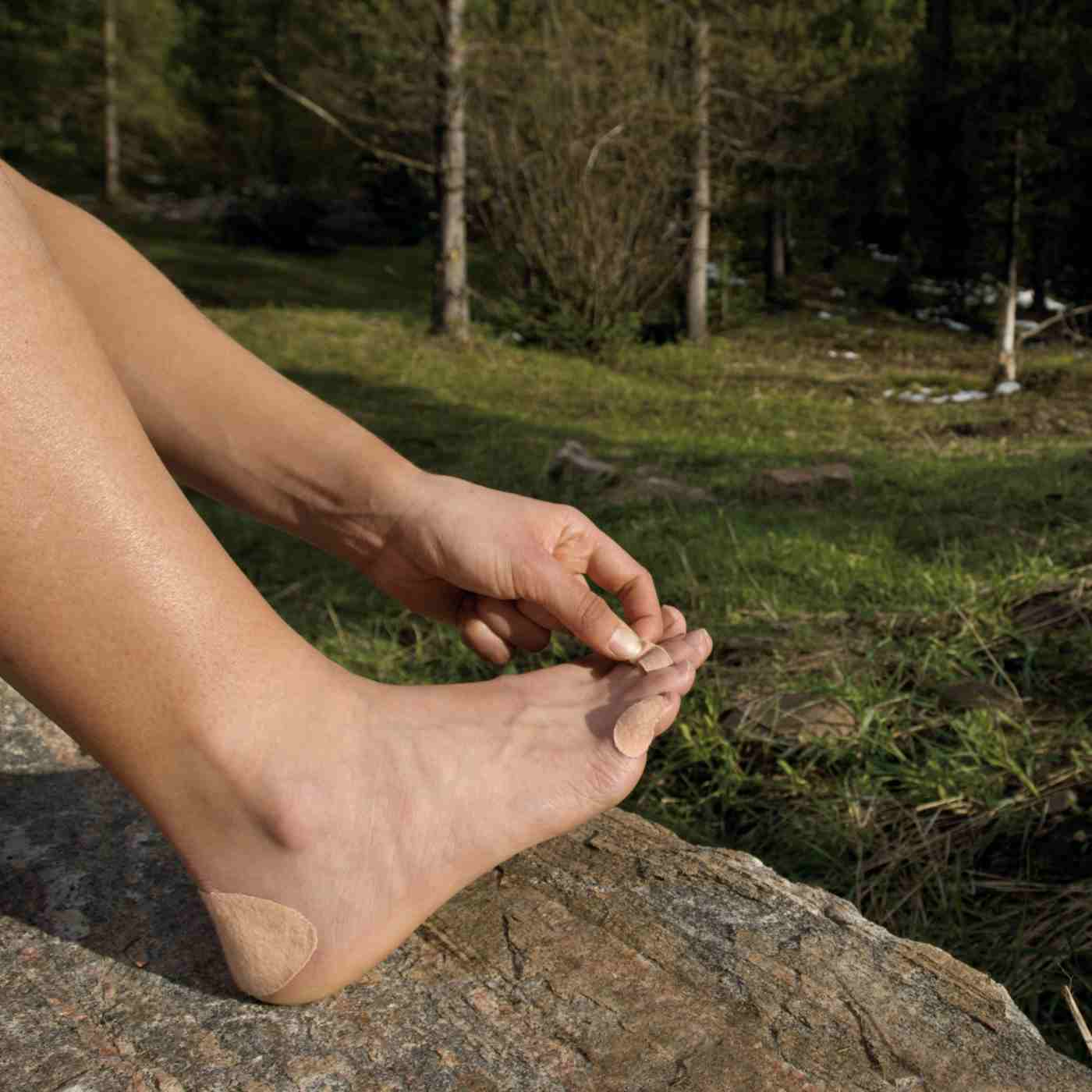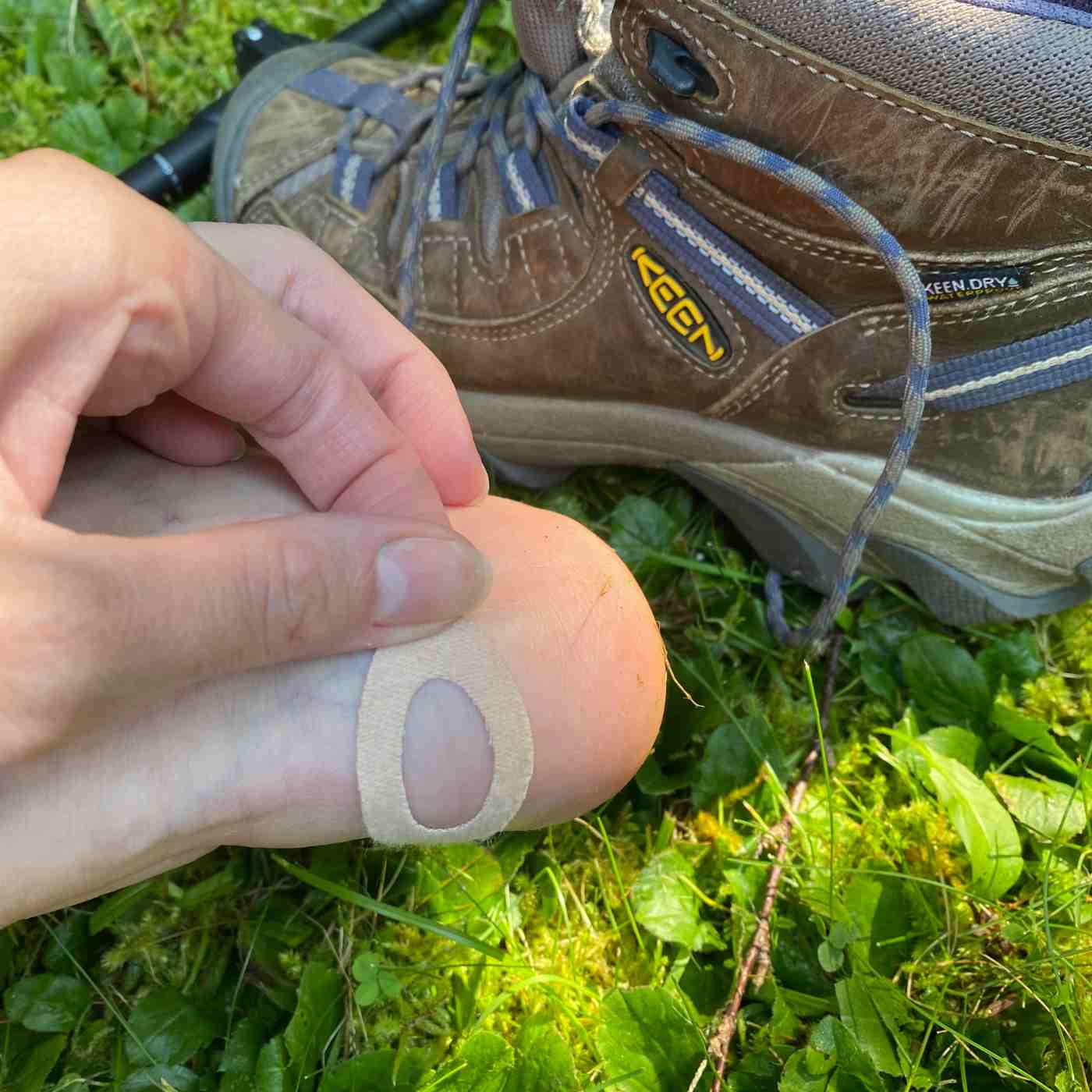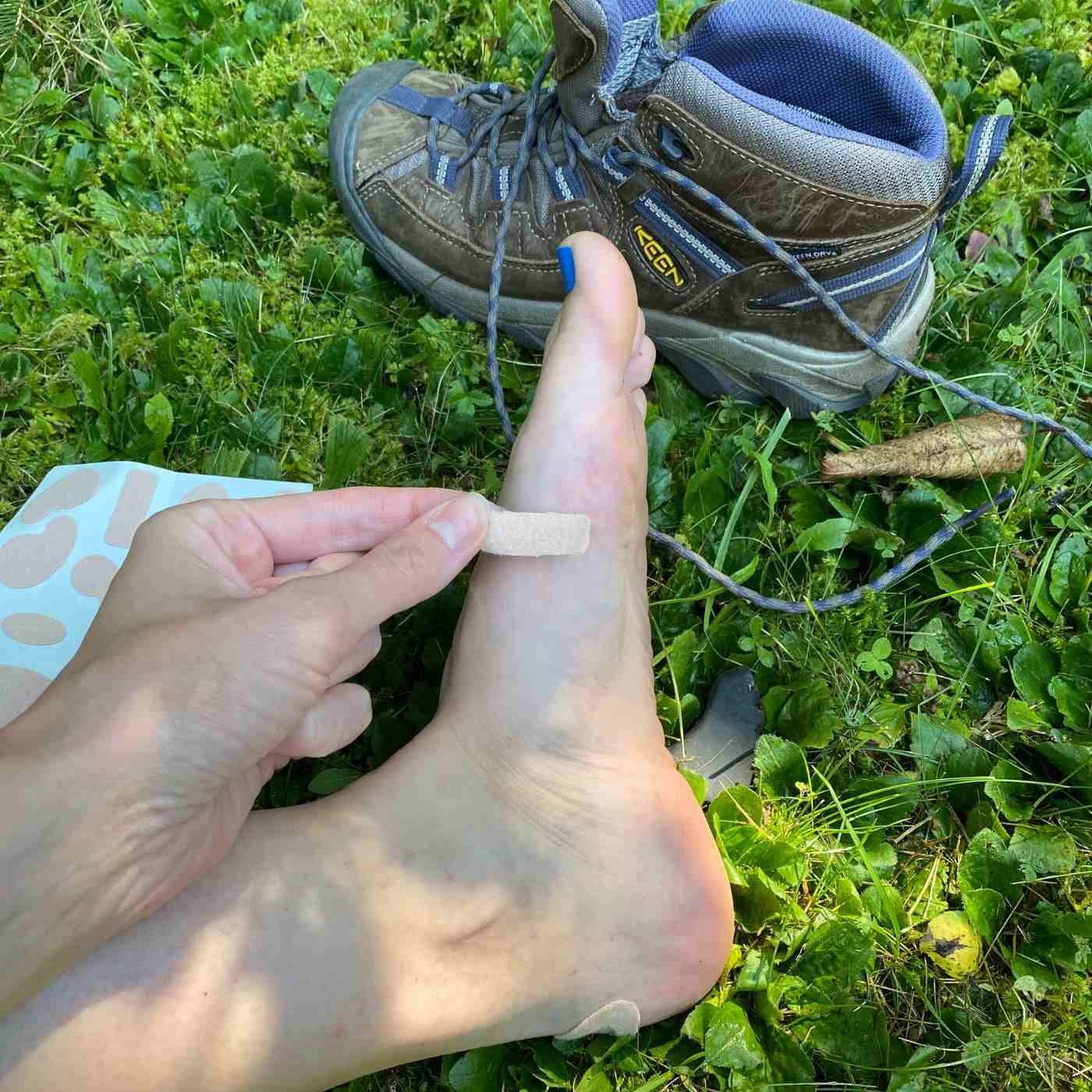 Moleskin Pre-Cut and Shaped
Moleskin is the most reliable dressing for blister prevention available. This pre-shaped and die-cut moleskin is easy to apply with no scissors necessary.
Proven Blister Prevention – Moleskin stands as the top choice for dependable blister prevention, ensuring a comfortable outdoor experience.
Tailored Application – Adventure Medical Kits has simplified application with die-cut shapes that perfectly match common trouble areas such as the heel, side of the foot, and toes.
Blister-Free Hikes – Applying moleskin preemptively to potential blister-prone areas prior to hiking or at the onset of friction on the trail guarantees a blister-free journey.
Includes Alcohol Wipes – The kit includes alcohol wipes, enhancing surface preparation for optimal adhesion and maximizing the effectiveness of moleskin in preventing blisters.
Includes:
2 – Moleskin, Pre-Cut/Shaped
6 – Alcohol Swab
60-Day Satisfaction Guarantee