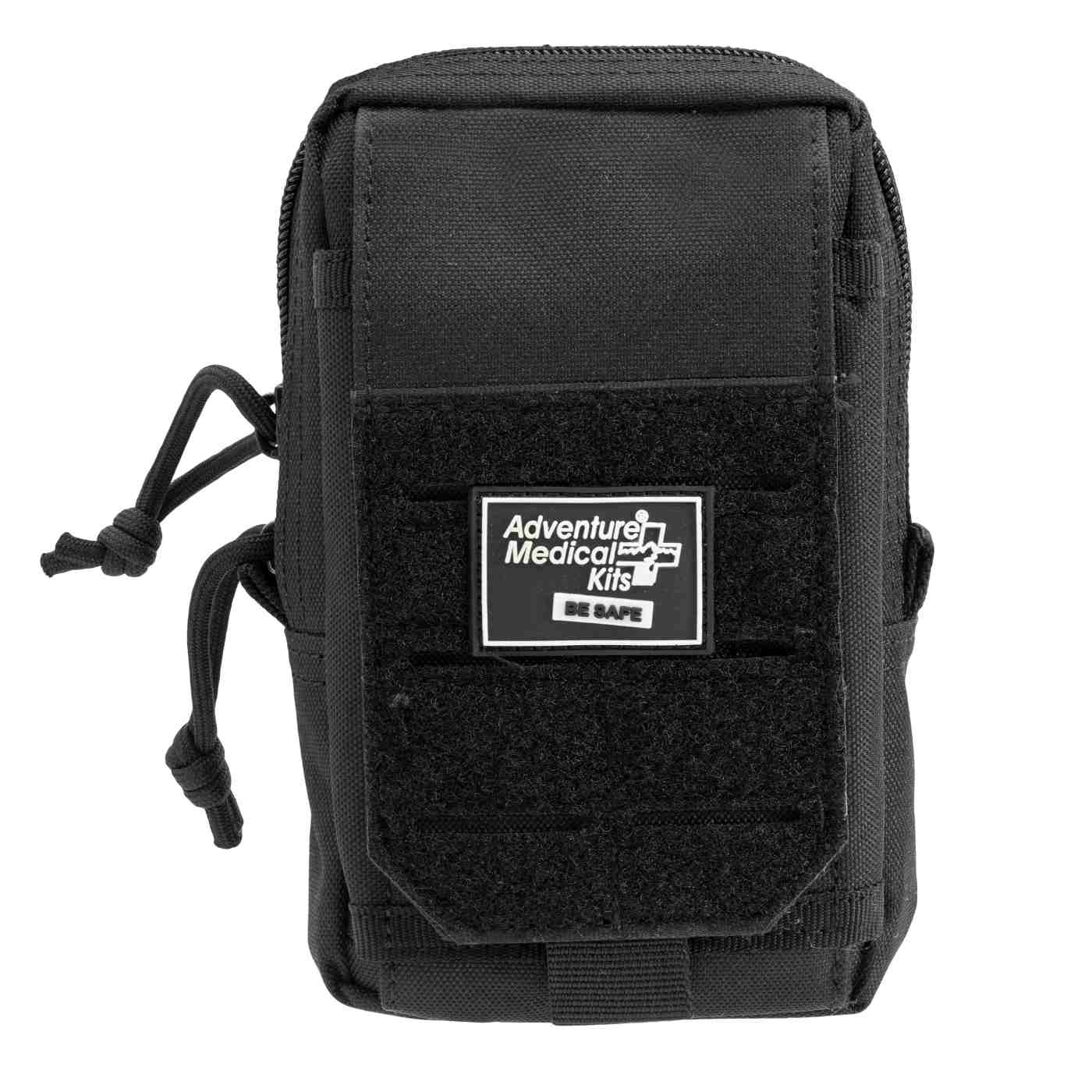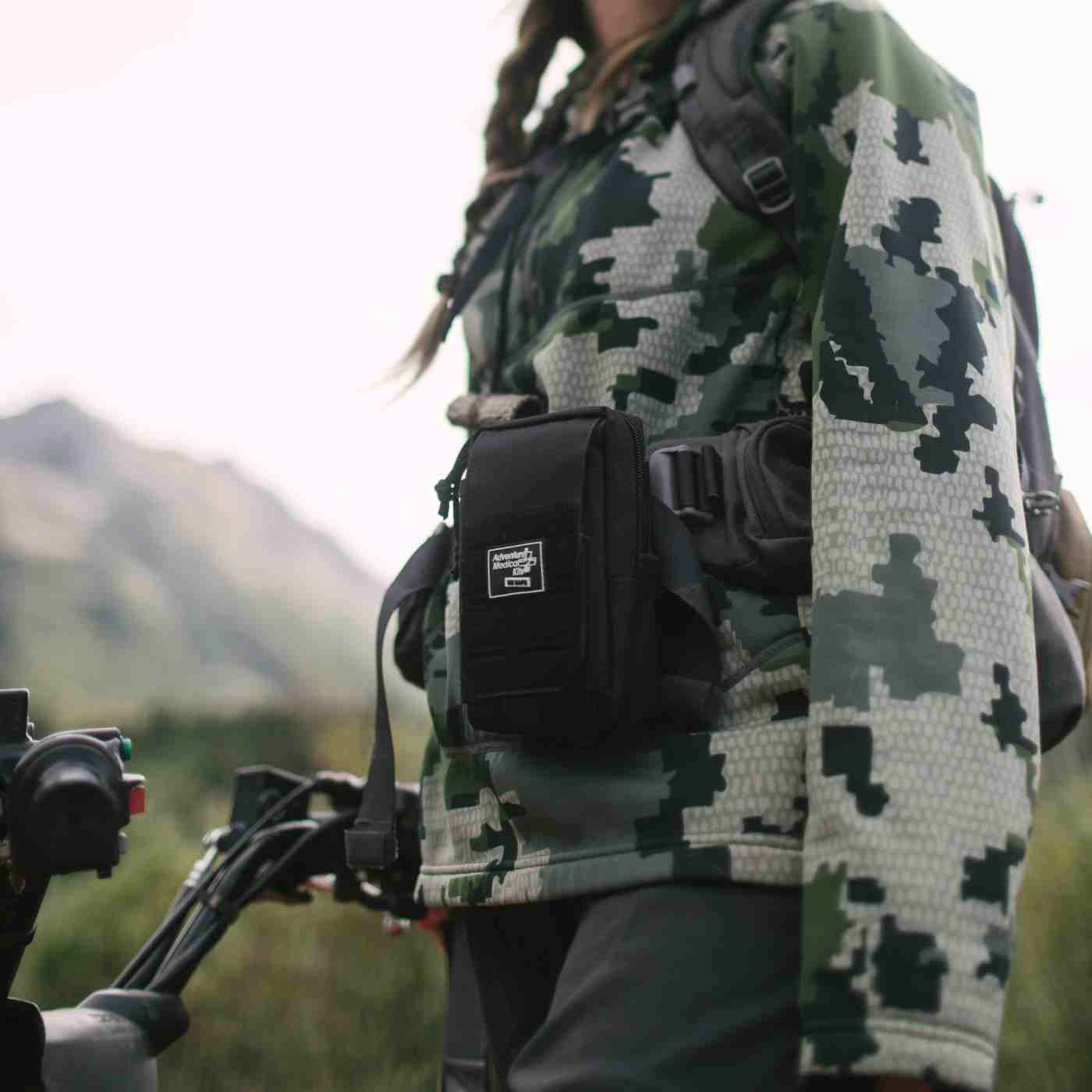 MOLLE Bag Trauma Kit 0.5 (Black Bag)
This is a compact field-ready kit features integrated buttoned straps to easily attach to your belt and your favorite gear. It is filled with a robust collection of first aid supplies to treat minor cuts and scrapes to life threatening injuries, with additional room for supplies you may need.
Manage Pain and Illnesses – An assortment of medications to treat pain, inflammation, and common allergies. In addition to an assortment of first aid supplies to treat cuts, scrapes, and blisters.
Compact & Lightweight – Have the tools you need to stop bleeding wherever you go. The MOLLE Bag .5 weighs less than 7 oz. and is small enough to attach to your belt and favorite gear.
Emergency Essentials – Follow best practices with hospital-quality medical supplies. The trauma pack contains nitrile gloves for personal protection, trauma dressing and a tourniquet to control severe bleeding.
Metal Buttoned Straps – With integrated metal buttoned straps, this kit easily attaches to your favorite gear including vests, rucksacks, or belts.
Includes:
1 – Trauma Pad, 5" x 9"
1 – Elastic Bandage, 2"
5 – Adhesive Bandage, Fabric, 1" x 3"
1 – Easy Care Large Sterile Dressing, 4"x4" 4ply/2pc
2 – Sterile Non-Woven Sponges 2v2
1 – Roller Gauze, 2" x 4.1 Yards
1 – Cloth Tape - 1/2" x 5 Yards
1 – Moleskin, Pre-Cut/Shaped
2 – Triple Antibiotic, Single Use
2 – Easy Care Alcohol Antiseptic
1 – Latex-Free Gloves
1 – Wilderness First Aid Guide
1 – Pain Reliever/Fever Reducer (Ibuprofen 200 mg)
1 – Pain Reliever/Fever Reducer (Aspirin 325 mg)
1 – Pain Reliever/Fever Reducer (Acetaminophen 500 mg)
1 – Antihistamine (Diphenhydramine 25 mg)
1 – Tourniquet Rubber 1x18
1 – After Bite Wipe
60-Day Satisfaction Guarantee
Trauma kit that I really like due to all of things it has. –Brent
Trauma Essentials in a MOLLE Bag
Stop bleeding with trauma tools and medical supplies you need to take action until medical professionals arrive.