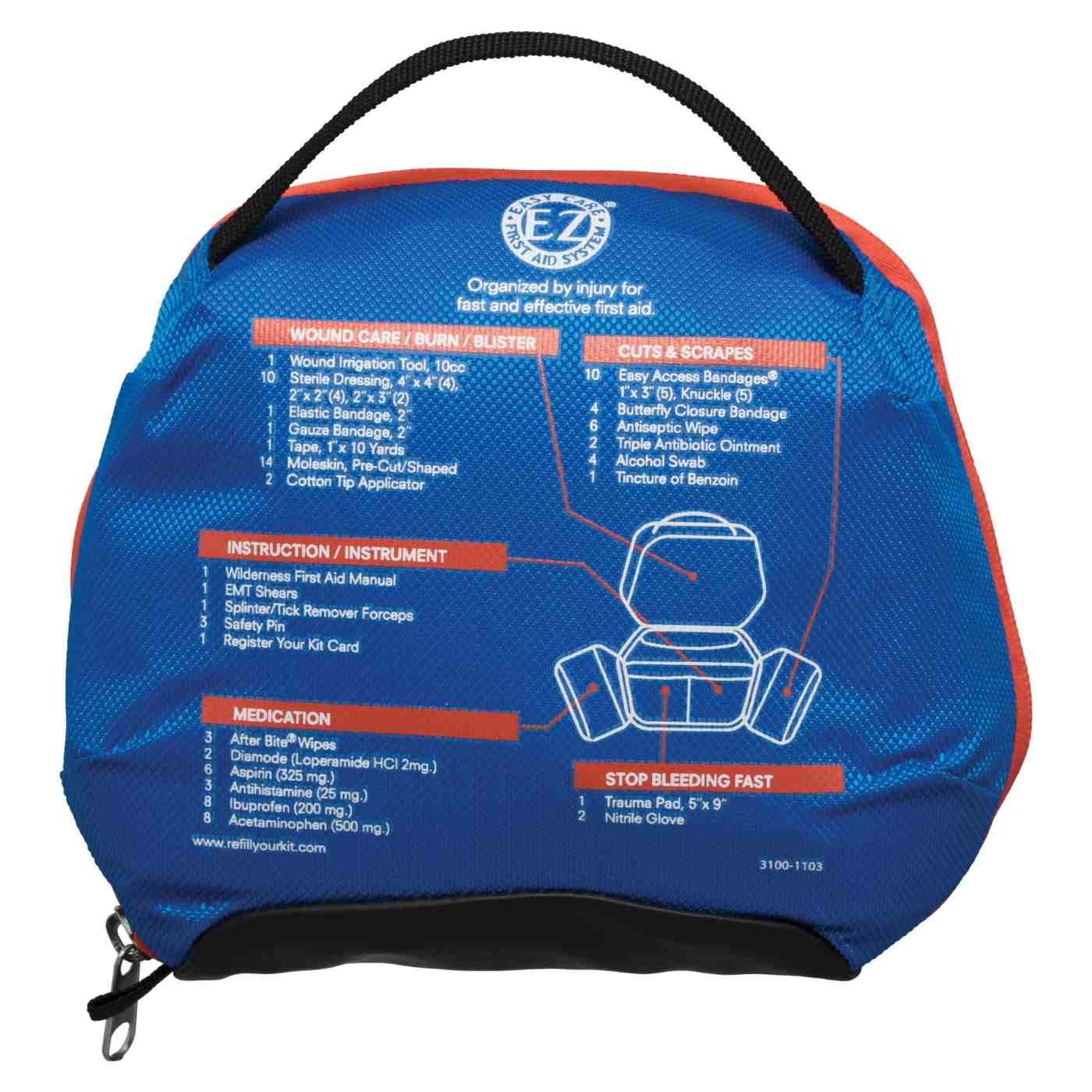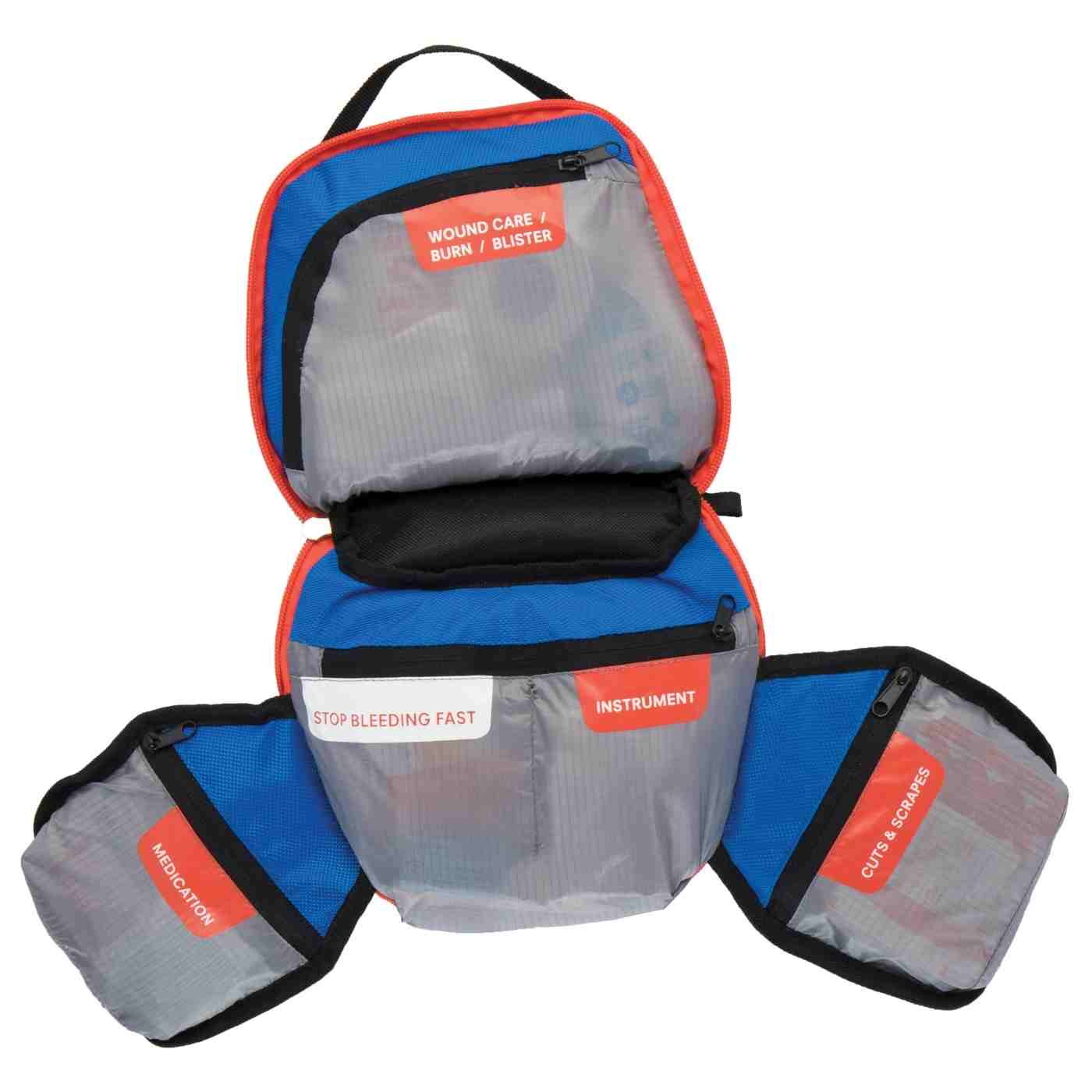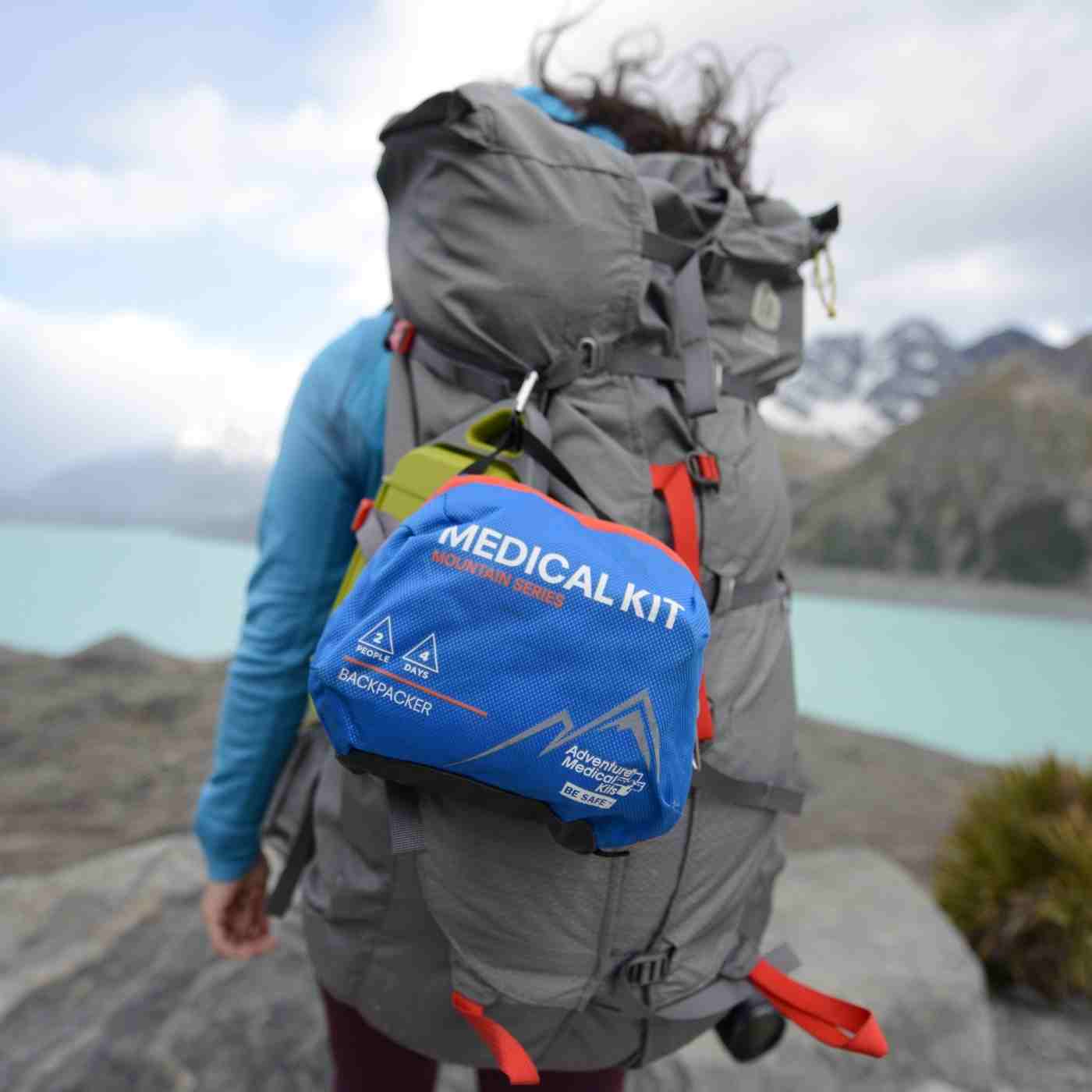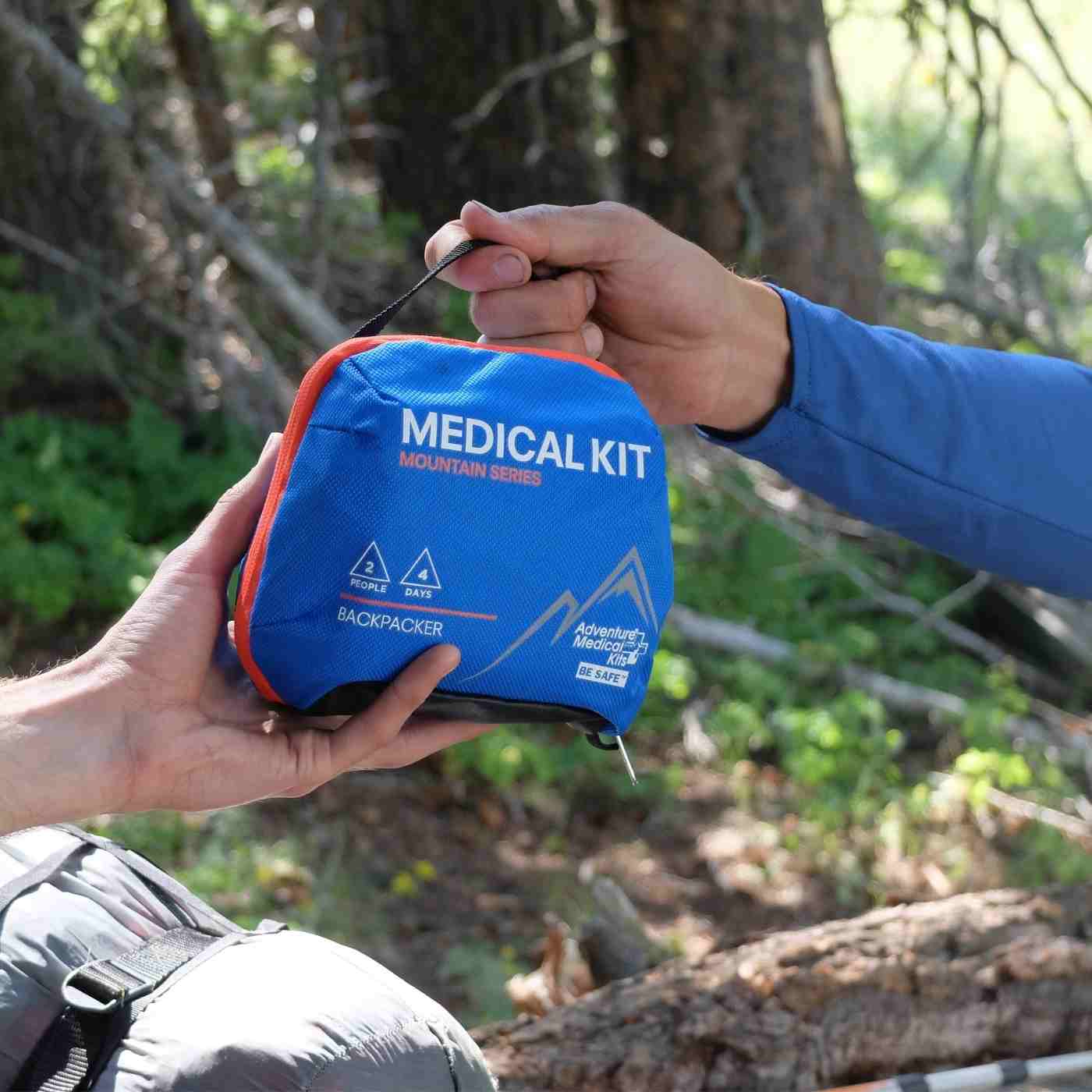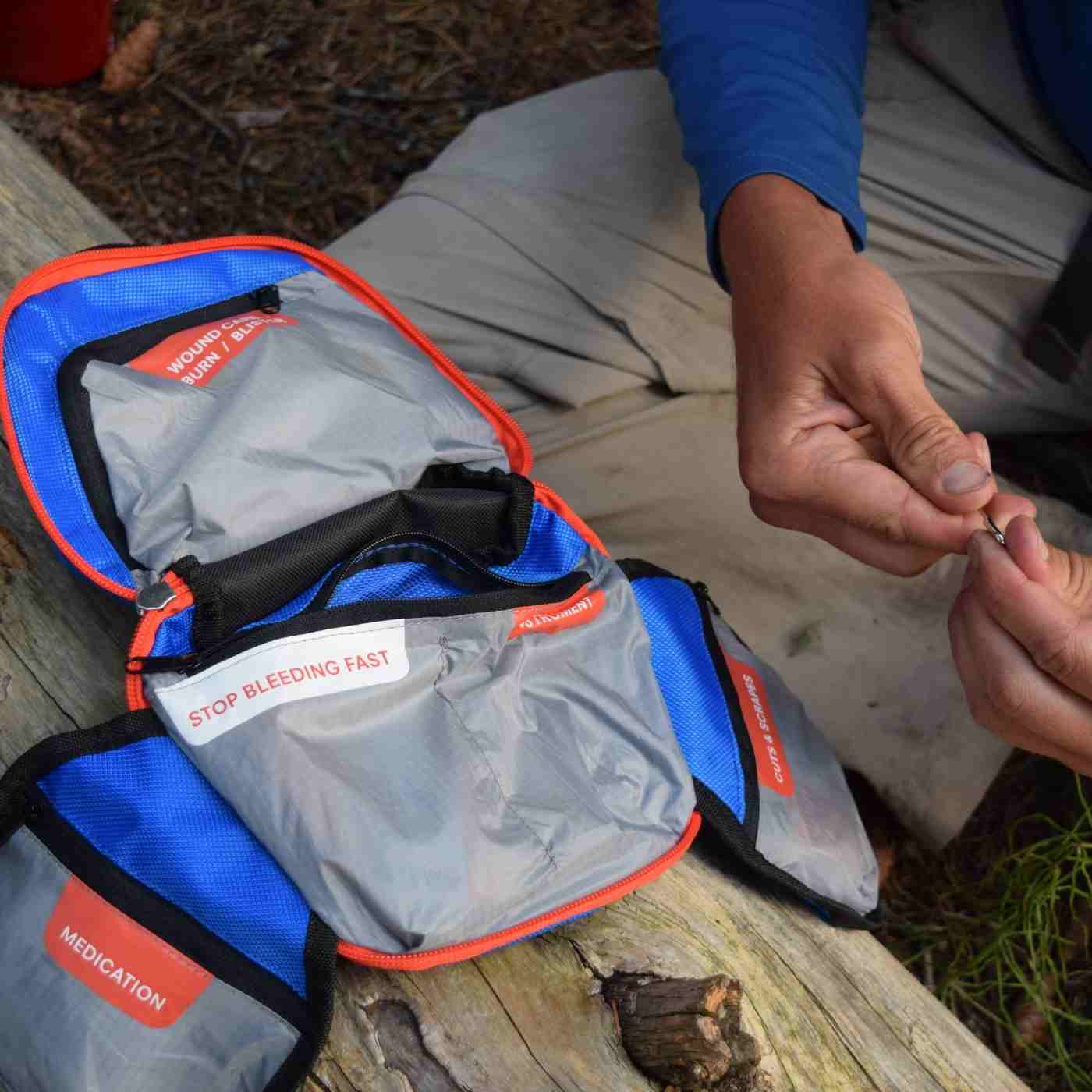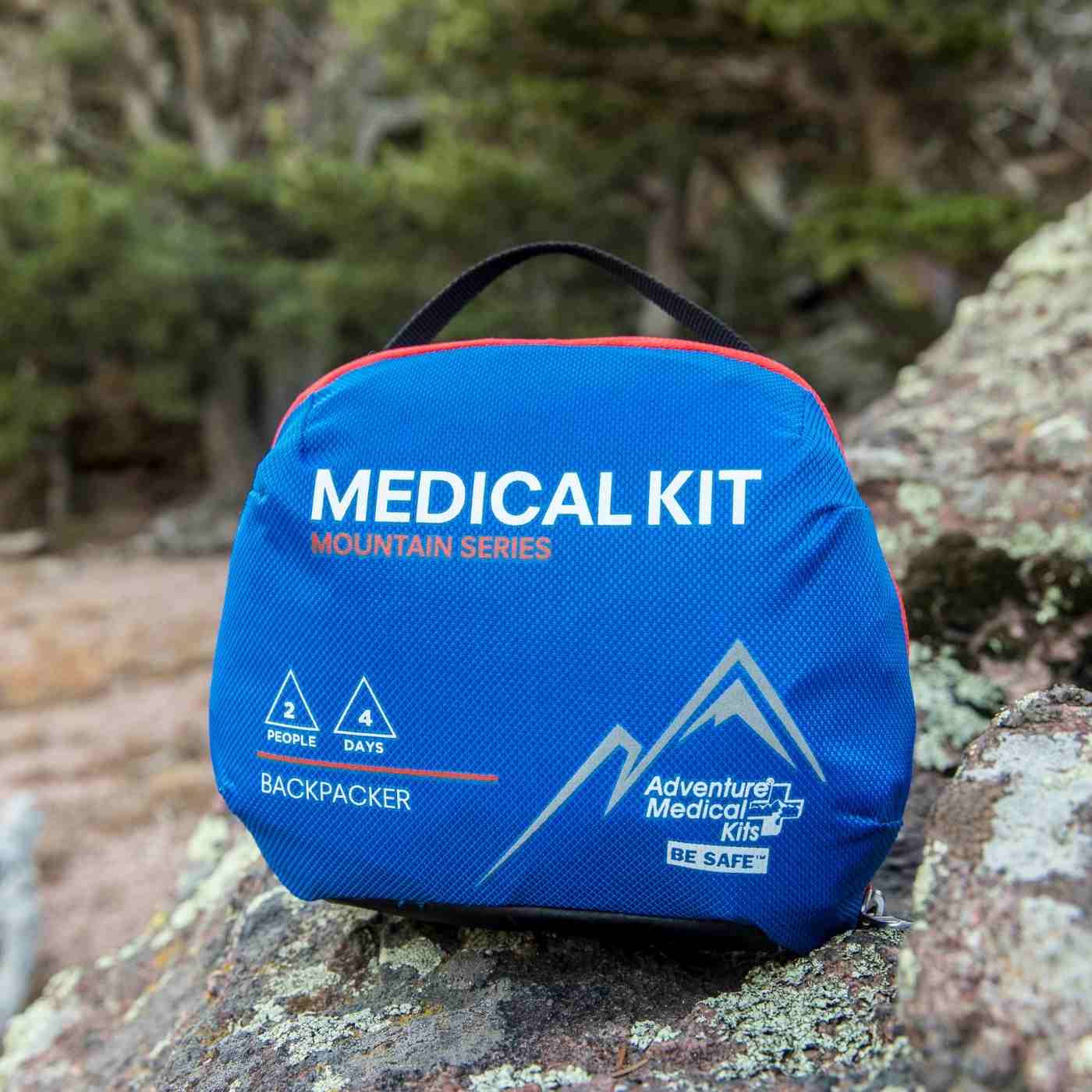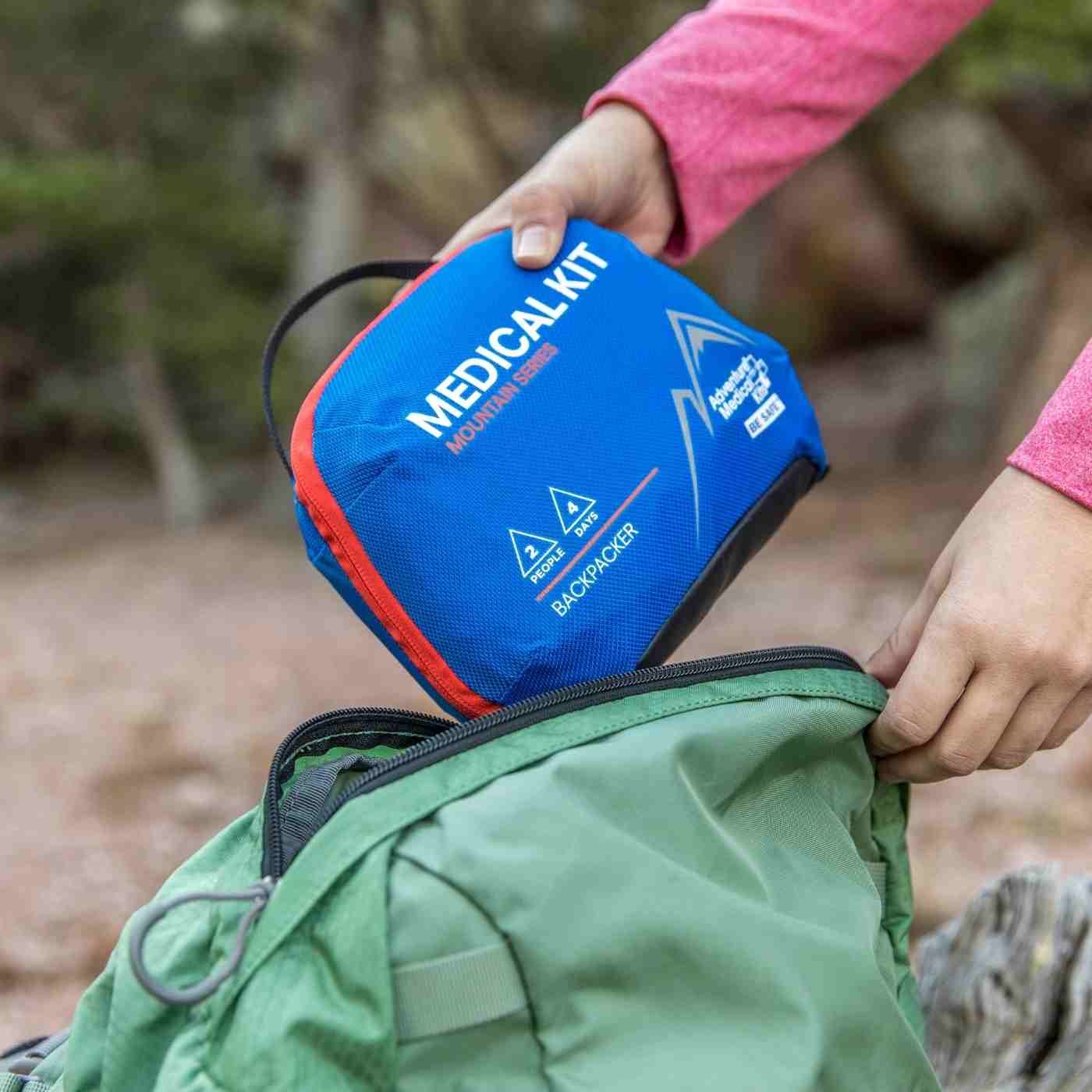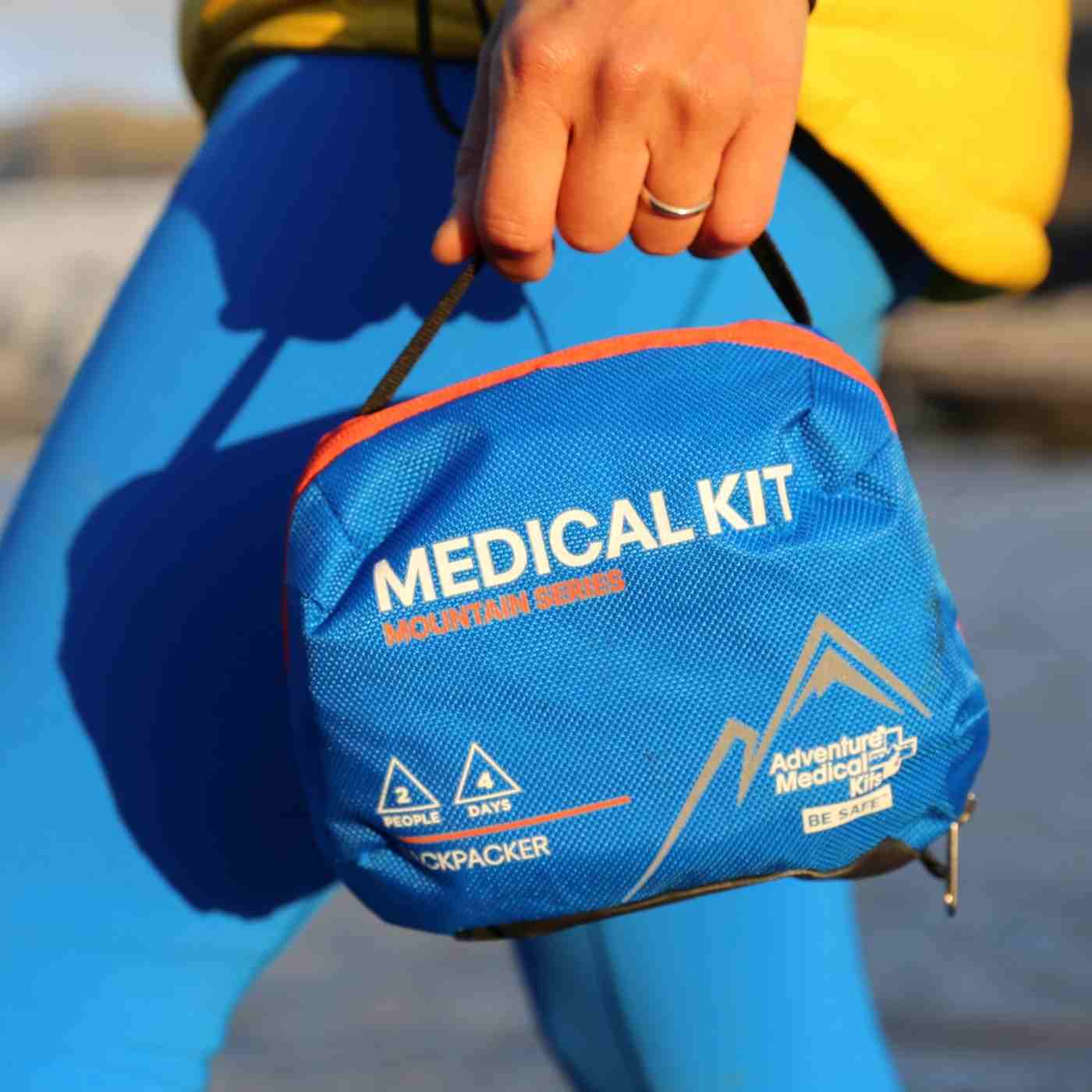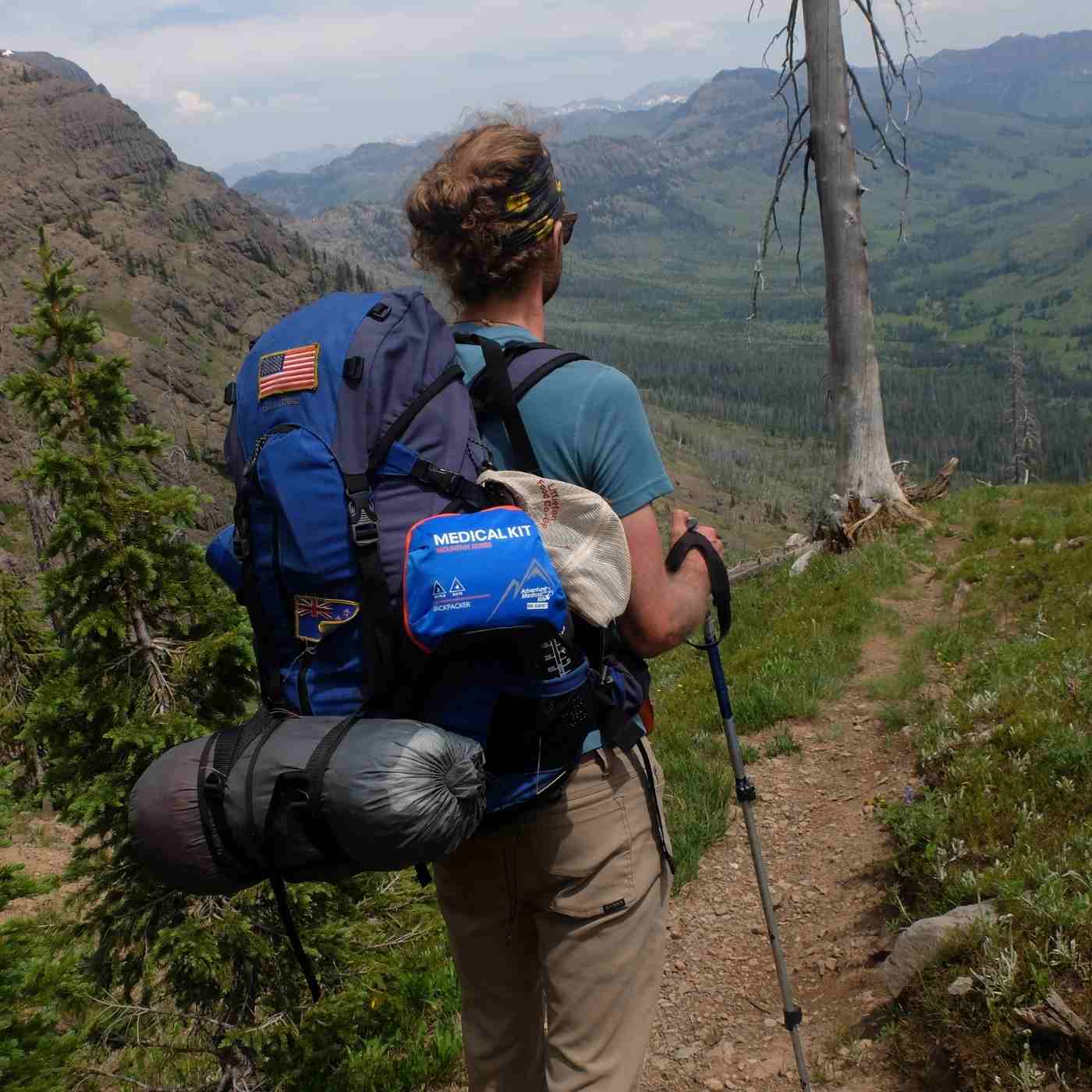 Mountain Series Medical Kit - Backpacker
With the Backpacker in your pack, you and a friend can confidently set out on multi-day wilderness adventures. This backpacking first aid kit equips you with enough first aid supplies to treat you and a friend on hiking trips of up to four days.

Wilderness First Aid Manual – Know how to treat common backcountry injuries and illnesses with the up-to-date wilderness first aid information in the included hiking first aid guide.
Find it Fast Design – Find supplies quickly using the external kit map for fast reference of all kit contents and the Easy Care First Aid System, which organizes contents by injury into clearly-labeled pockets.
Hospital-Quality Wound Care – Clean and close injuries with supplies that set the standard in backcountry medicine, including an irrigation syringe, butterfly bandages, tincture of benzoin, and a variety of dressings.
Trauma Supplies – Stop bleeding quickly with a large trauma pad to control bleeds from severe falls. Stabilize sprained ankles or strains with the elastic bandage so you can hike out safely.
Backcountry Medications – Manage fevers, stomach aches, pain, and allergies until medical help can be reached. This medical bag contains multiple doses of common medications to keep you going on longer trips.
Blister Prevention & Protection – Stop blisters before they start with moleskin, the most reliable dressing to reduce friction and prevent the #1 hiking injury. The 14 die-cut pieces are shaped to fit common problem areas.
For 1-2 People on an Extended Weekend Trip – Designed for 2 people for 4 days on your camping or hiking trip.
Includes:
5 – Adhesive Bandage, Fabric, 1" x 3"
5 – Adhesive Bandage, Fabric, Knuckle
4 – Bandage, Butterfly Closure
1 – Cloth Tape, 1" x 10 Yards
2 – Sterile Gauze Dressing, 4" x 4"
2 – Sterile Gauze Dressing, 2" x 2"
1 – Elastic Bandage, 2"
1 – Trauma Pad, 5'' x 9'', 1 ea.
2 – Sterile Non-Adherent Dressing, 2" x 3"
1 – Moleskin, Pre-Cut/Shaped
1 – Wound Irrigation Tool, 10 cc
1 – Splinter/Tick Remover Forceps
3 – Safety Pin
1 – EMT Shears, 4"
1 – Cotton Tip Applicator
1 – Latex-Free Gloves
1 – Bandage, Conforming Gauze, Sterile, 2"
3 – Paper Towel
2 – Anti-Diarrheal (Loperamide HCI 2 mg)
3 – Pain Reliever/Fever Reducer (Aspirin 325 mg)
3 – Antihistamine (Diphenhydramine 25 mg)
4 – Pain Reliever/Fever Reducer (Ibuprofen 200 mg)
4 – Pain Reliever/Fever Reducer (Acetaminophen 500 mg)
2 – Triple Antibiotic Ointment
1 – Tincture of Benzoin
1 – Wilderness First Aid Manual
60-Day Satisfaction Guarantee
Great Backpacking Medical Kit. This Adventure Medical Kit is just the right size for long hikes or backpack trips. I especially like the way that the organizational "wings" fold out to give access to all of the injury specific contents. –fpfiefer
Kits Organized by Injury
Find what you need fast with clearly-labeled pockets organized by injury.