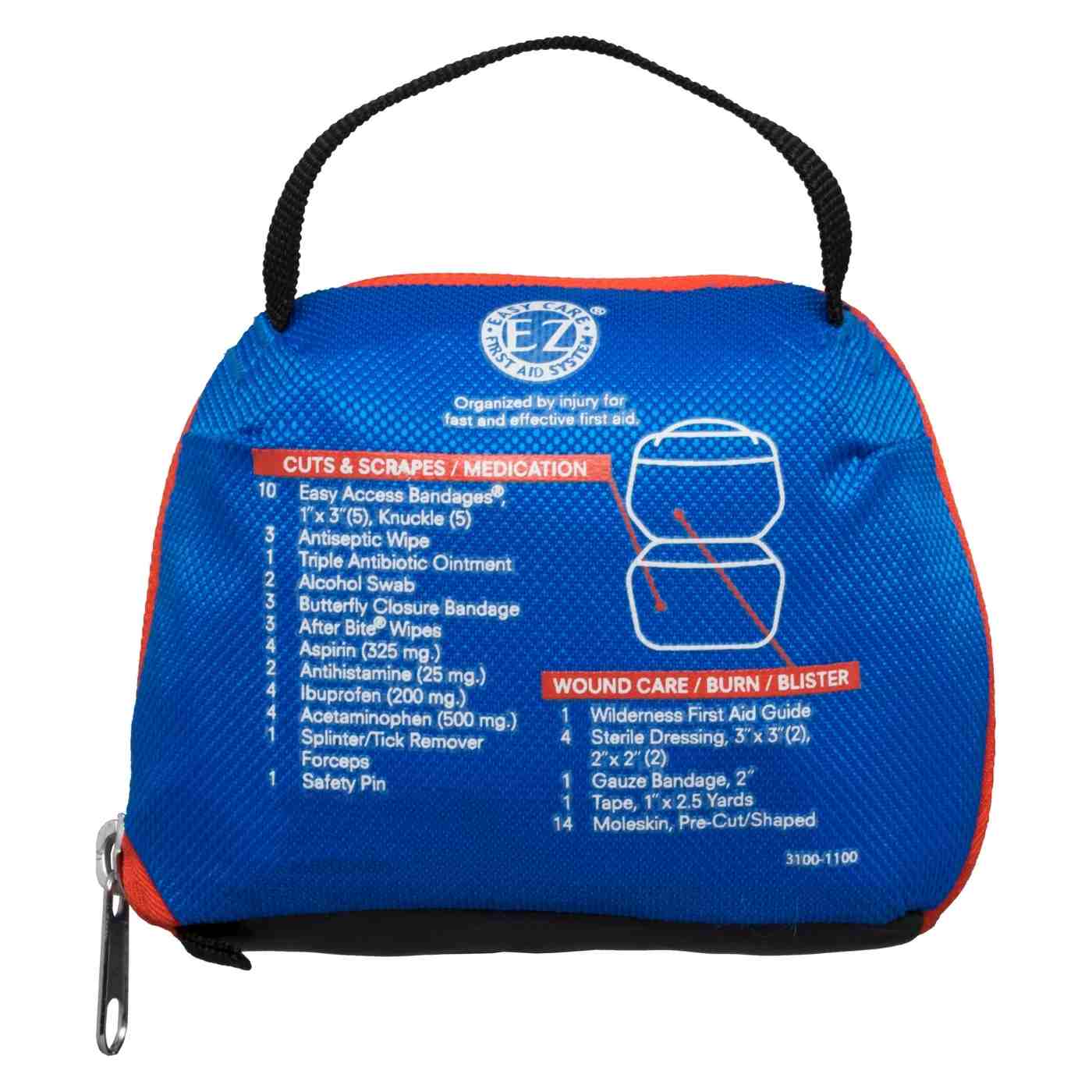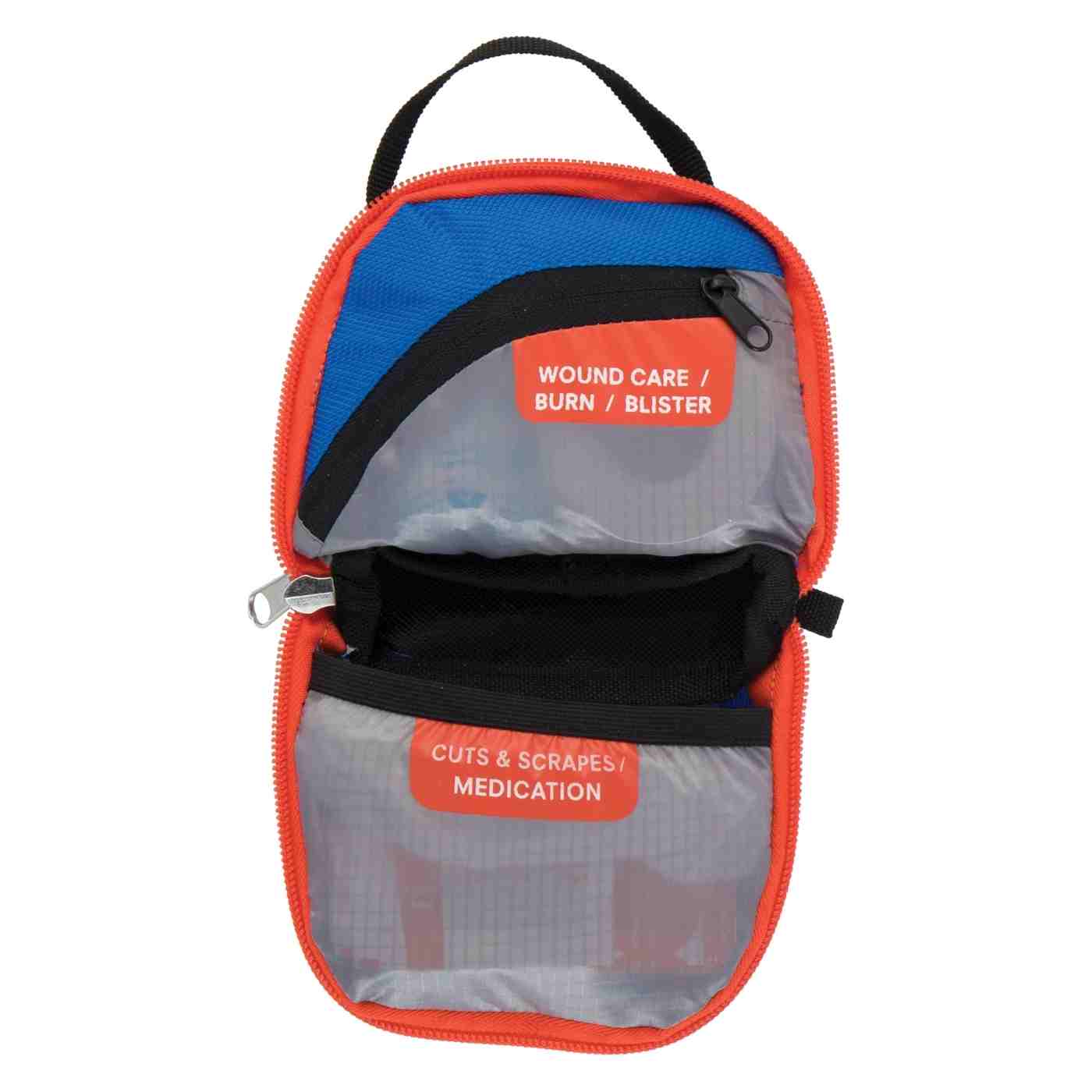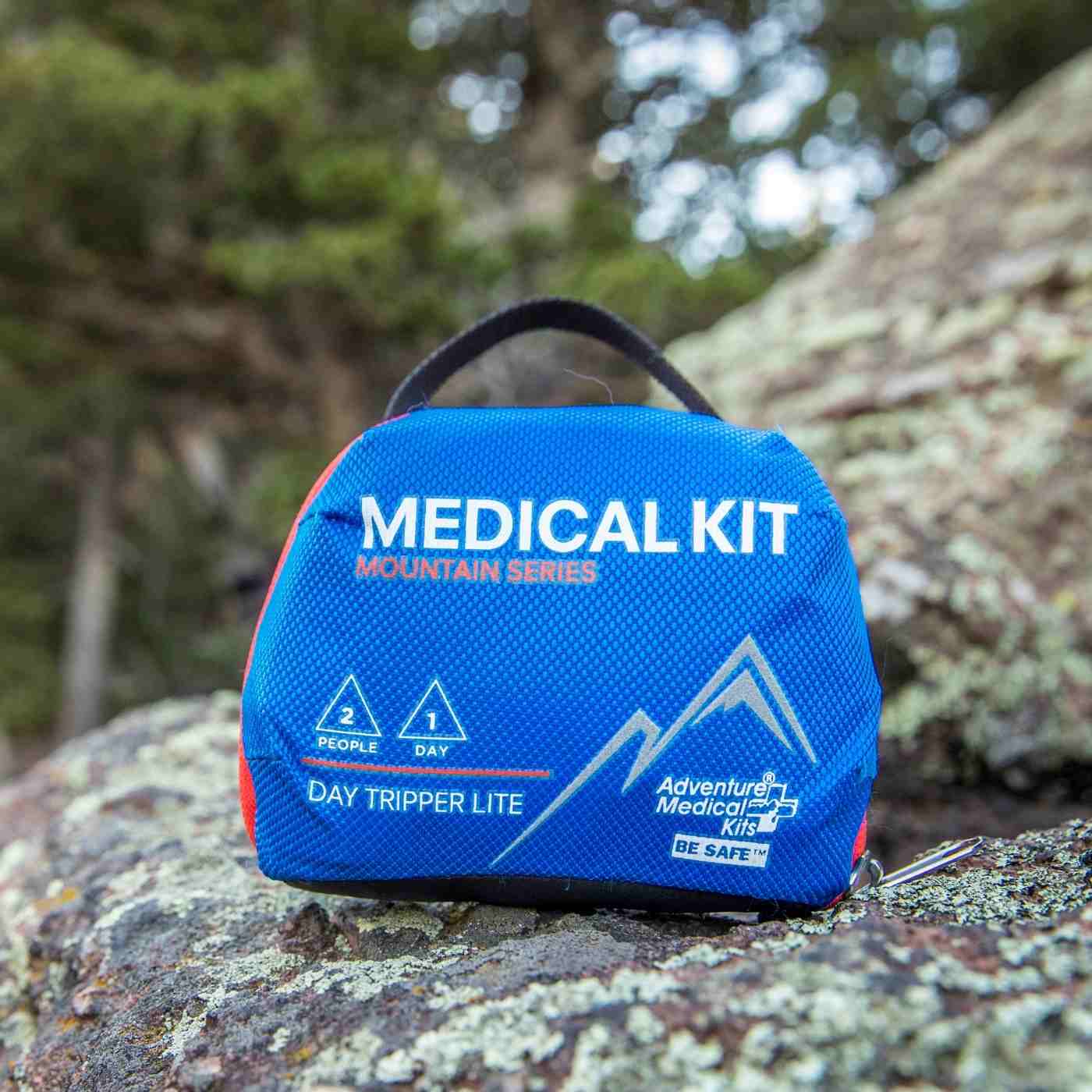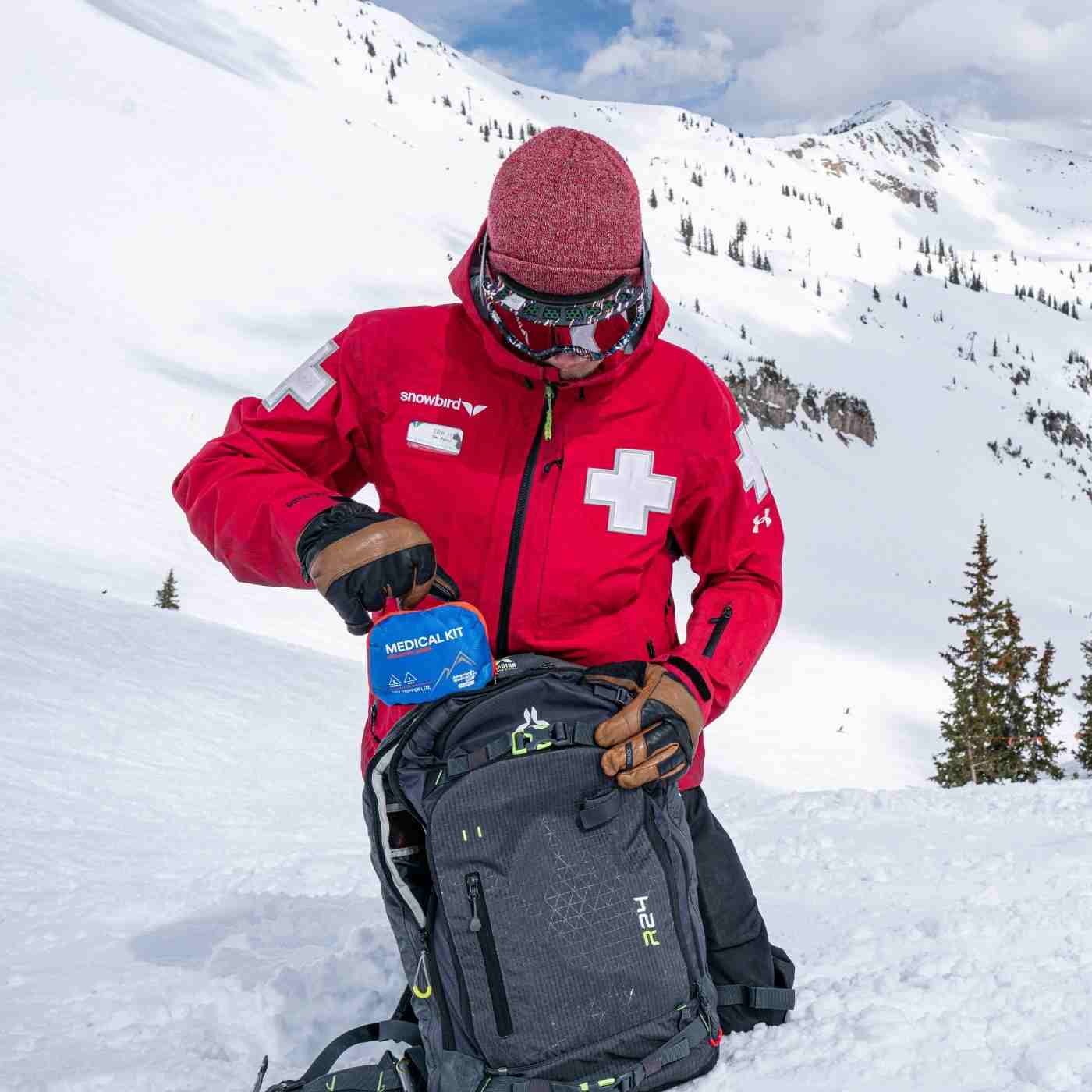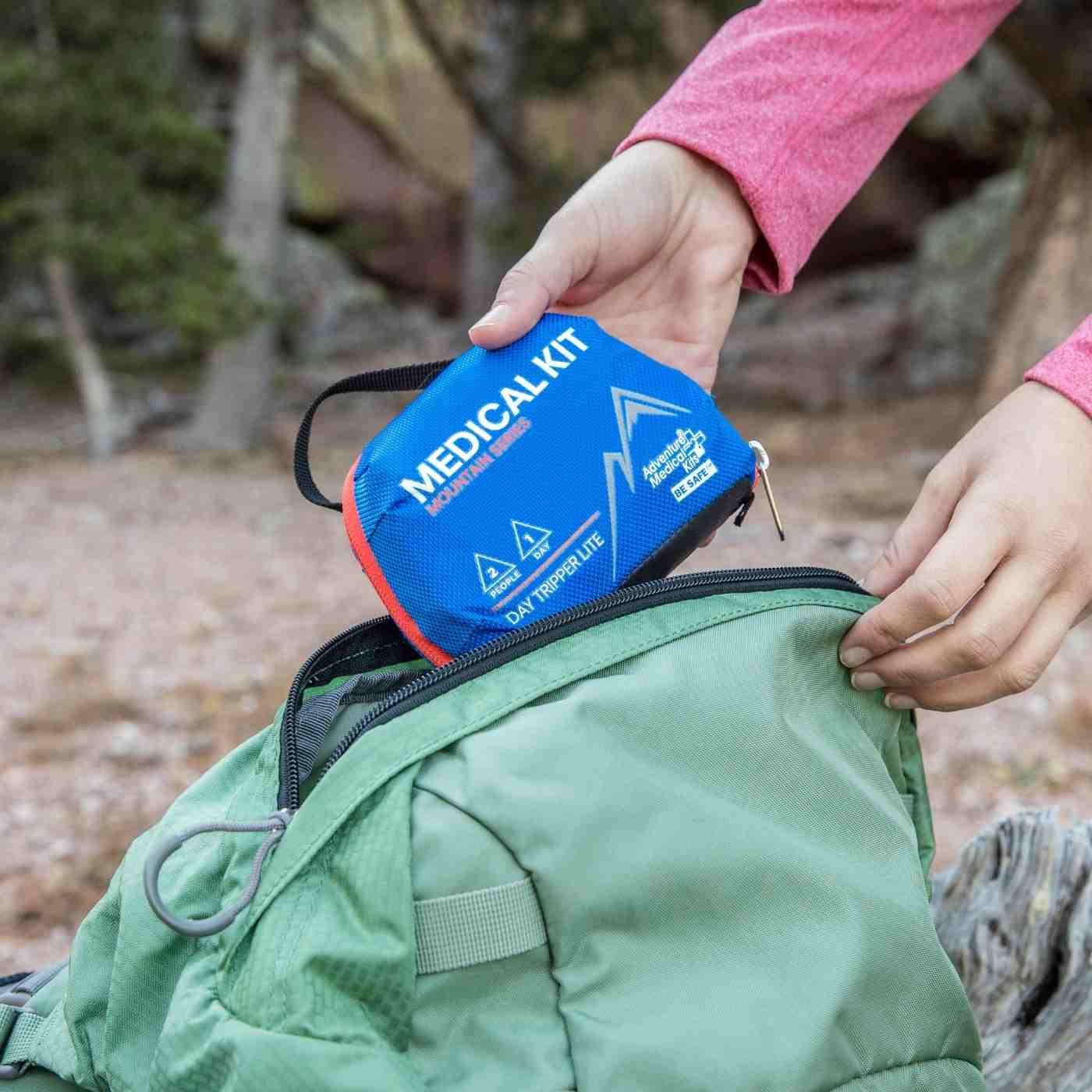 Mountain Series Medical Kit - Day Tripper Lite
Whether you're exploring solo or with a friend, the Day Tripper Lite is the perfect day hike first aid kit. Ultralight and compact, this hiking first aid kit equips you with first aid supplies to treat the most common on-the-trail injuries, all in a water-resistant bag.

Wilderness First Aid Manual – Know how to treat common backcountry injuries and illnesses with the up-to-date wilderness first aid information in this hiking first aid guide.
Find it Fast Design – Find supplies quickly with the Easy Care organization system, which organizes contents by injury into clearly-labeled pockets, letting you easily find what you need at a moment's notice. An external kit map shows where supplies are located, while the reflective design helps you find the kit quickly at night.
Ultralight & Durable – Pack day hiking essentials that provide peace of mind without slowing you down. This compact hiking first aid kit weighs a mere 3.4 oz. and features a durable, water-resistant medical bag.
Blister Prevention & Protection – Stop blisters before they start with moleskin, the most reliable dressing to reduce friction and prevent the hiker's #1 injury. The 14 die-cut pieces are shaped to fit common problem areas.
Backcountry Wound Care – Clean and close on-the-trail injuries with this medical kit, which contains quality first aid supplies like bandages, antiseptic wipes, butterfly bandages, and medical tape.
Your Day Trip Companion – Designed for 1-2 people on a day trip in the outdoors.
Includes:
5 – Adhesive Bandage, Fabric, 1" x 3"
5 – Adhesive Bandage, Fabric, Knuckle
3 – Bandage, Butterfly Closure
1 – Bandage, Conforming Gauze, Sterile, 2"
1 – Cloth Tape, 1" x 10 Yards
1 – Sterile Gauze Dressing, 3" x 3"
1 – Sterile Gauze Dressing, 2" x 2"
1 – Moleskin, Pre-Cut/Shaped
1 – Safety Pin
1 – Splinter/Tick Remover Forceps
1 – Wilderness First Aid Guide
1 – Paper Towel
2 – Pain Reliever/Fever Reducer (Aspirin 325 mg)
2 – Antihistamine (Diphenhydramine 25 mg)
2 – Pain Reliever/Fever Reducer (Ibuprofen 200 mg)
2 – Pain Reliever/Fever Reducer (Acetaminophen 500 mg)
60-Day Satisfaction Guarantee
Lightweight and organized. I purchased this first aid kit to give me peace of mind while hiking. It's perfectly sized so it barely takes up any any room in my backpack, and contains all the necessities for any minor cuts, headaches, insect bites, etc. When I'm not hiking I keep it in my glove box because it's so compact. Highly recommend! –KRS
Kits Organized by Injury
Find what you need fast with clearly-labeled pockets organized by injury.