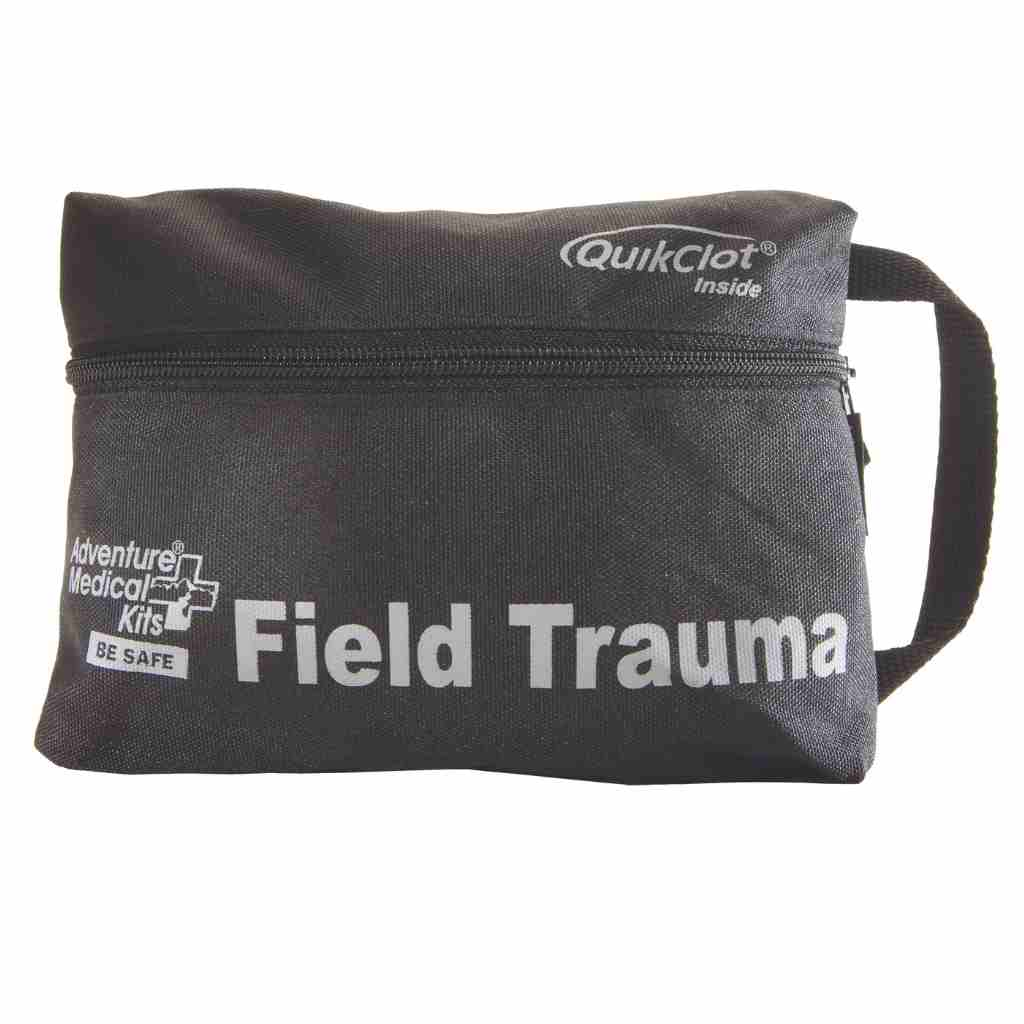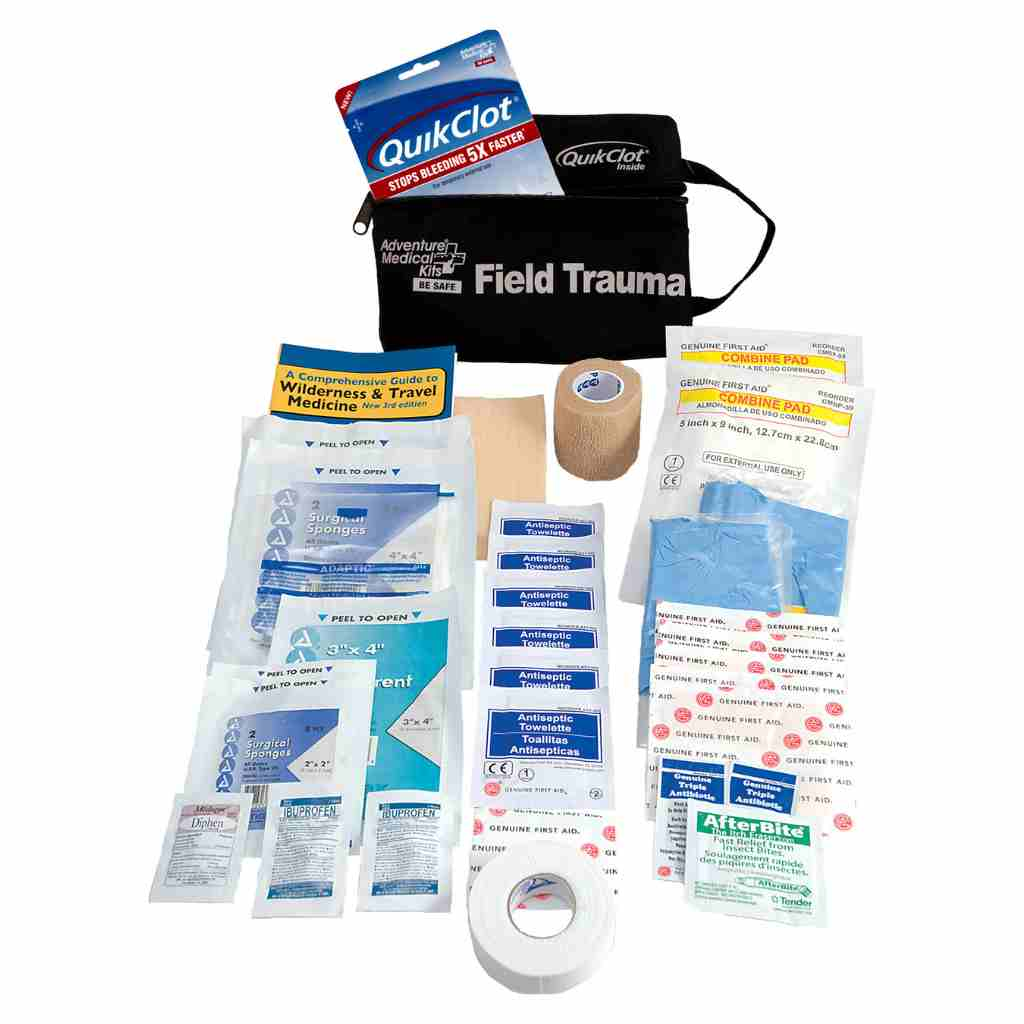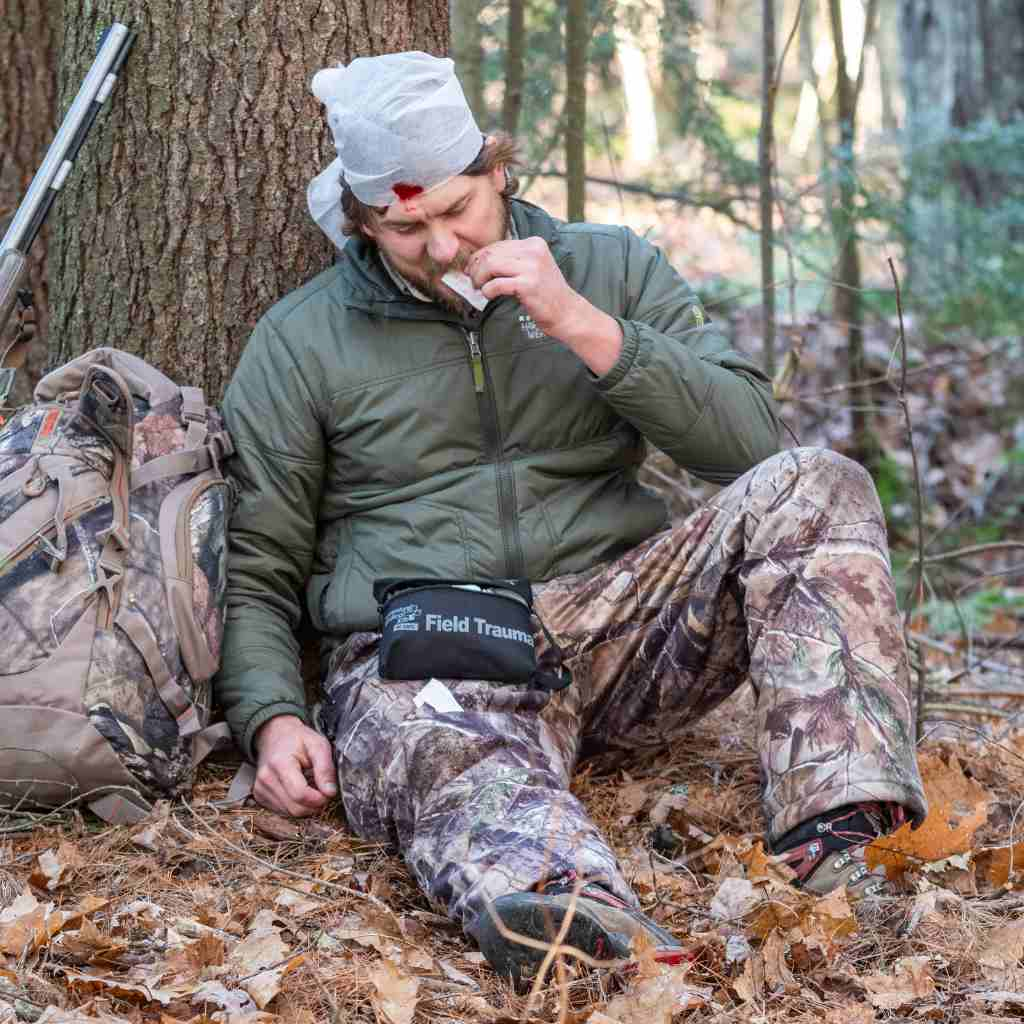 Tactical Medical Kit - Field Trauma with QuikClot
The Tactical Field Trauma with QuikClot is made to treat life-threatening injuries when you're away from base camp with supplies such as QuikClot Gauze, petrolatum dressings, a variety of bandages, medications, moleskin, and much more.

Stop Bleeding Fast – Control bleeding with the 2-foot QuikClot hemostatic gauze, which acts on contact to stop bleeding five times faster. The gauze is impregnated with kaolin, a mineral that accelerates your body's natural clotting process.
Clean and Close Wounds – Antiseptic wipes and butterfly bandages for closing small wounds.
Dress Bullet and Arrow Wounds – Petrolatum gauze promotes healing and doesn't adhere to deep puncture wounds.
Manage Pain, Illnesses, Fractures and Sprains – A wide array of medications to treat pain, inflammation, and allergies as well as wraps and bandages to immobilize fractures and sprains.
A Compact Kit Designed for the Field – This tough little kit can be stashed in a daypack and contains enough trauma supplies to venture 1-2 days away from base.
Includes:
2 – Trauma Pad, 5'' x 9'', 1 ea.
3 – Adhesive Bandage, Fabric, Knuckle
5 – Adhesive Bandage, Fabric, 1" x 3"
2 – Sterile Gauze Dressing, 4" x 4"
2 – Sterile Gauze Dressing, 2" x 2"
1 – Sterile Non-Adherent Dressing, 3" x 4"
1 – Cloth Tape, 1/2" x 10 Yards
2 – Bandage, Butterfly Closure
2 – Latex-Free Gloves
1 – Moleskin, Pre-Cut/Shaped
1 – Bandage, Elastic, Cohesive Self Adhering, 2"
1 – Splinter/Tick Remover Forceps
3 – Safety Pin
3 – Triple Antibiotic, Single Use
6 – Antiseptic Wipe
2 – Alcohol Swab
3 – After Bite Wipe
2 – Pain Reliever/Fever Reducer (Aspirin 325 mg)
1 – Antihistamine (Diphenhydramine 25 mg)
2 – Pain Reliever/Fever Reducer (Ibuprofen 200 mg)
1 – Pain Reliever/Fever Reducer (Acetaminophen 500 mg)
2 – Petrolatum Dressing, 3" x 3"
1 – Wilderness & Travel Medicine: A Comprehensive Guide
1 – QuikClot Z-Fold Gauze 2 Ft
60-Day Satisfaction Guarantee
MY NURSE IN MY HIKING TRIP! I love hiking as much as I can, sometimes I go on 2 days ventures to get away, but I needed a NURSE-in-a-KIT kind of daypack and this saved my life from a major cut I had from one of the small tree branches that fell over on my foot, it literally help me get back on track and still was able to continue on my hiking venture! –Anonymous
Designed to Take on Critical Situations
This comprehensive kit is packed with key trauma supplies including revolutionary QuikClot Gauze.