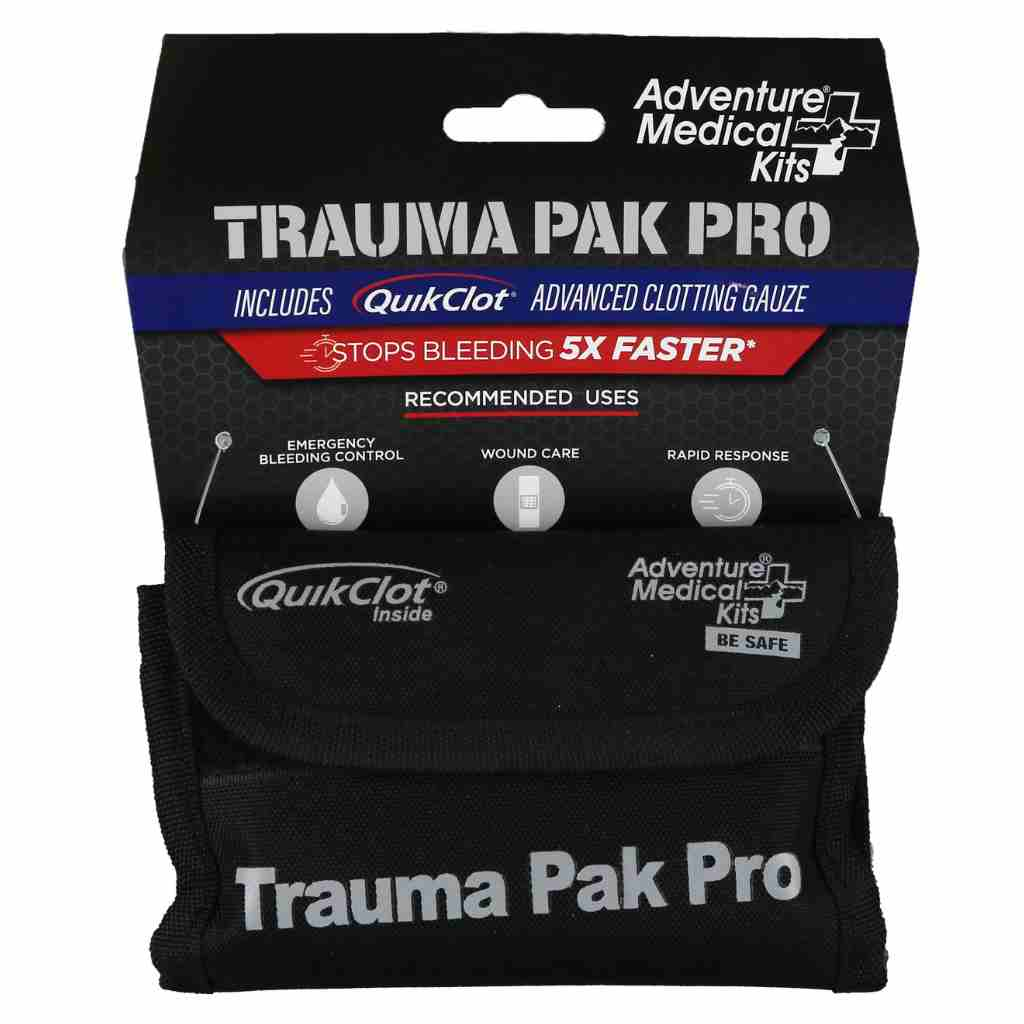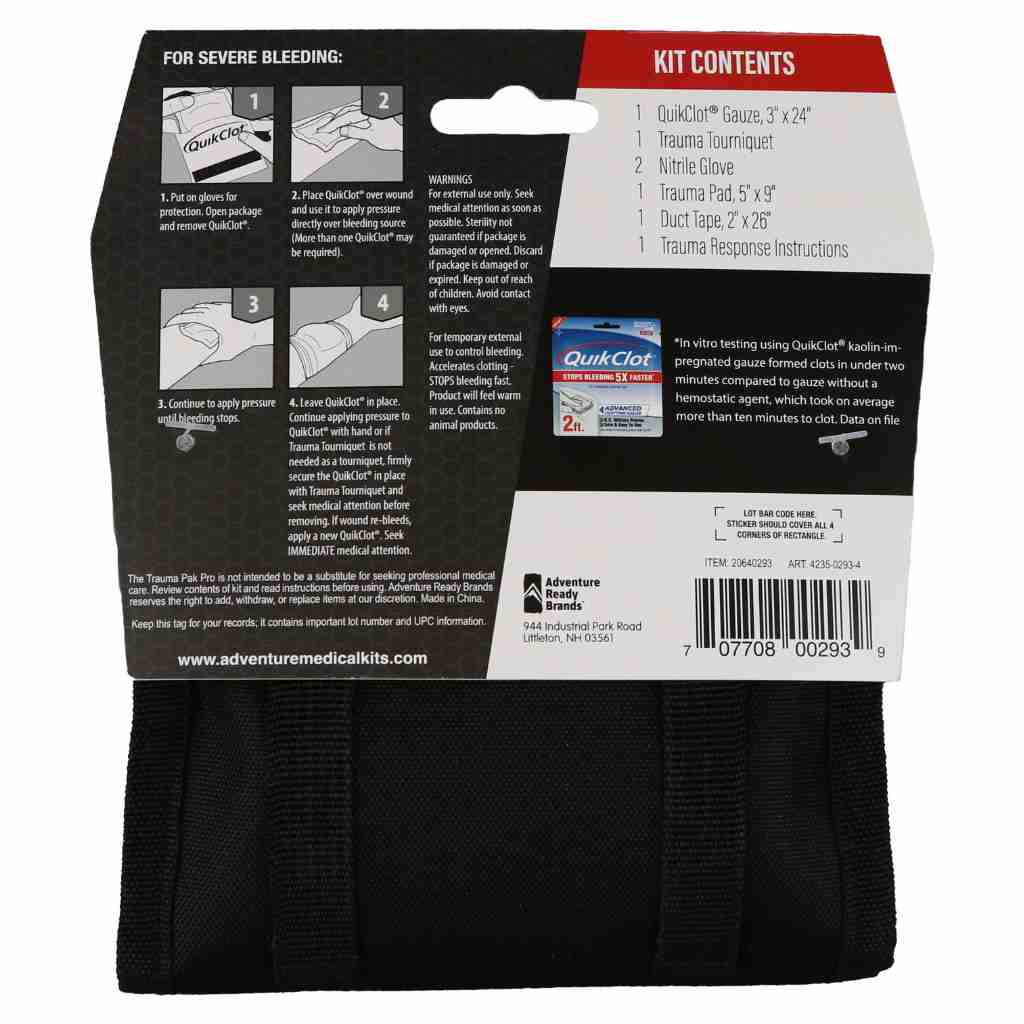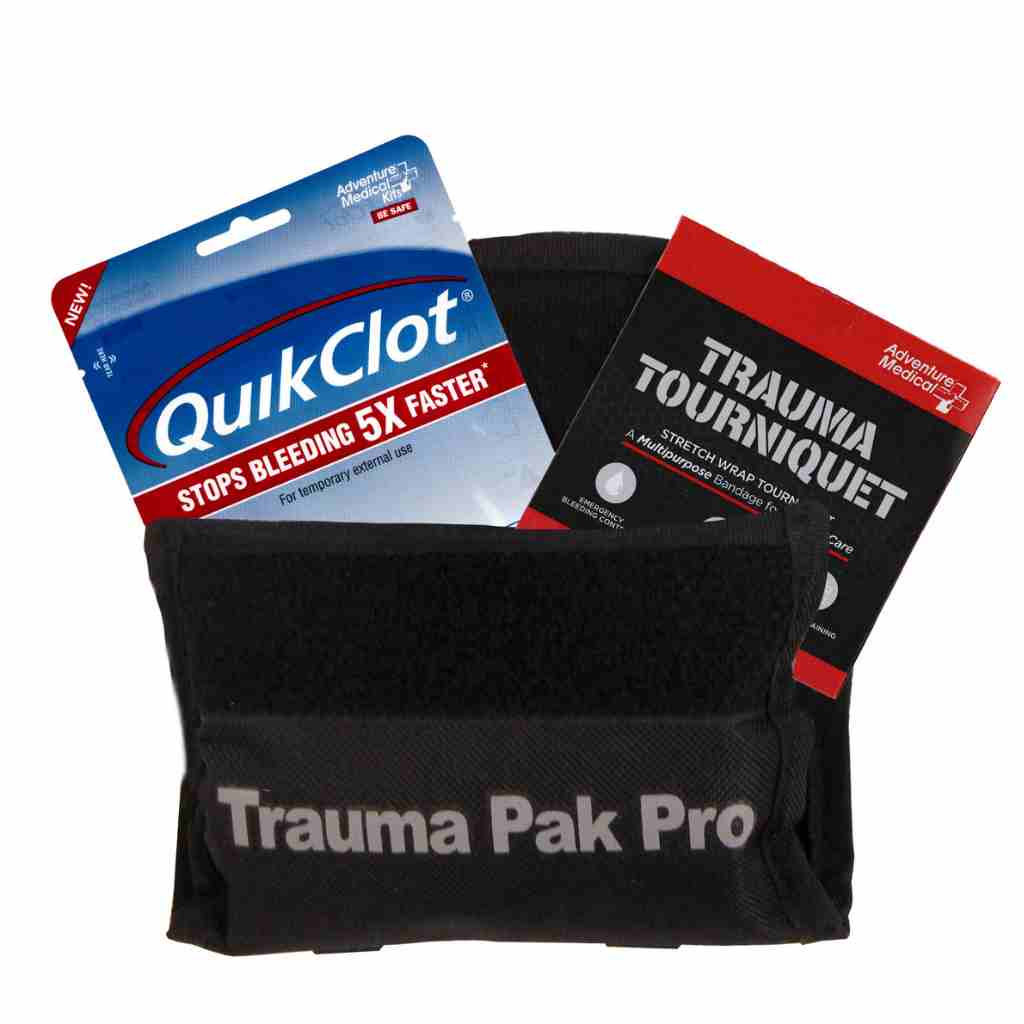 Trauma Pak Pro with QuikClot & Trauma Tourniquet
The Trauma Pak Pro takes bleeding control to a new level with the 2-Foot QuikClot Advanced Clotting Gauze, Trauma Tourniquet, duct tape, trauma pad, and gloves. QuikClot stops bleeding 5x faster while the tourniquet stops limb bleeding in serious trauma situations.

Stop Bleeding Fast – Control bleeding with QuikClot hemostatic gauze, which acts on contact to stop bleeding five times faster. The gauze is impregnated with kaolin, a mineral that accelerates your body's natural clotting process.
A Tourniquet Anyone Can Safely Use – This Trauma Tourniquet is easy for anyone to use without advanced training. Instructions are included in the packaging.
Critical First Aid Information – Instruction sheet with information on managing life-threatening and traumatic injuries.
Emergency Essentials – In addition to QuikClot and tourniquet, this trauma kit also includes a trauma pad, nitrile gloves, and duct tape.
A Compact, Lightweight Kit for Tactical First Response – Designed for fast deployment in critical situations; this rugged trauma kit fits in BDU pocket.
Includes:
1 – QuikClot Z-Fold Gauze 2 Ft
1 – Trauma Tourniquet
1 – Trauma Pad, 5'' x 9'', 1 ea.
1 – Latex-Free Gloves
1 – Duct Tape, 2" x 26"
1 – Trauma Response Instructions
60-Day Satisfaction Guarantee
Has all you need for major bleeds. Light enough that won't weigh you down either. A should have for back country hunts. Always thought is would be used with a knife mishap, however last year hunting partner slipped and impaled himself on a tree branch. Packed wound with quick clot, did the trick amazingly! –Live406wild
Everything You Need to Stop Bleeding
Trauma supplies anyone can use including QuikClot and a tourniquet.