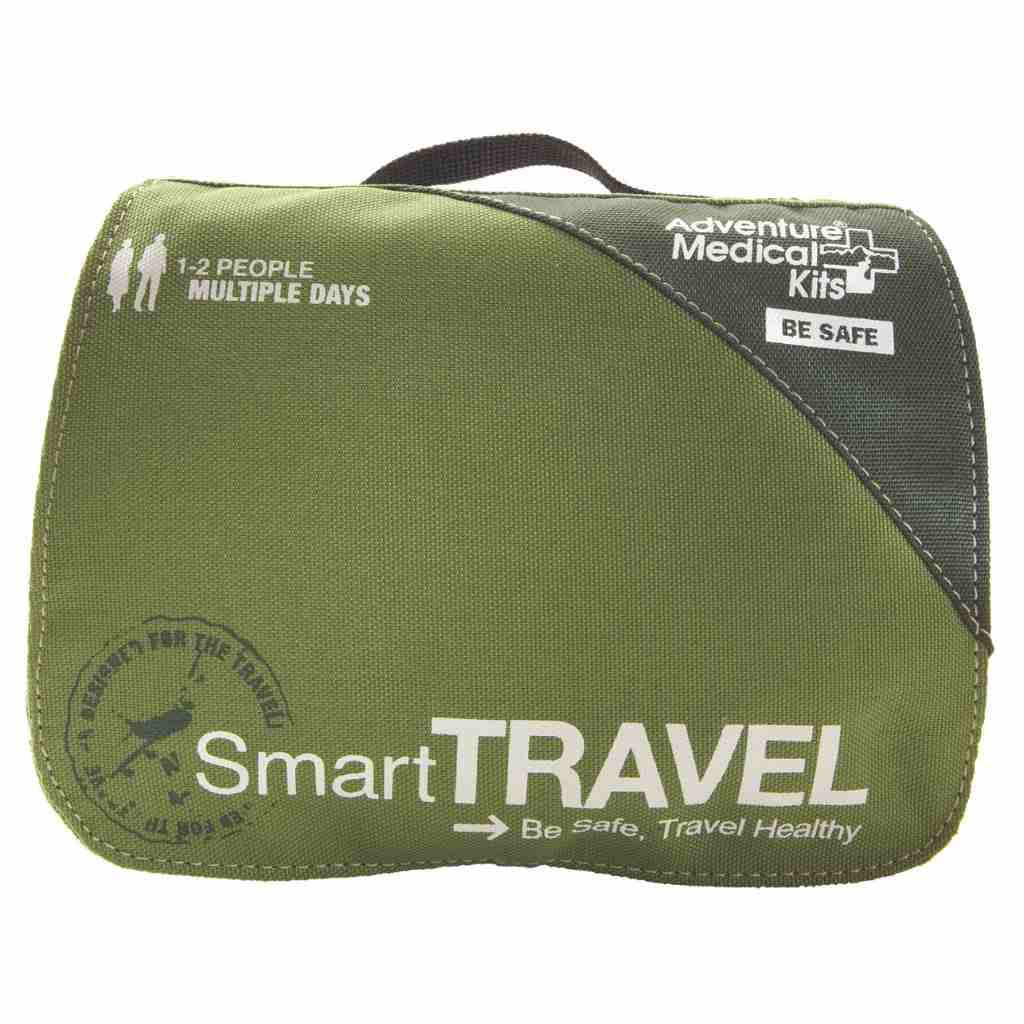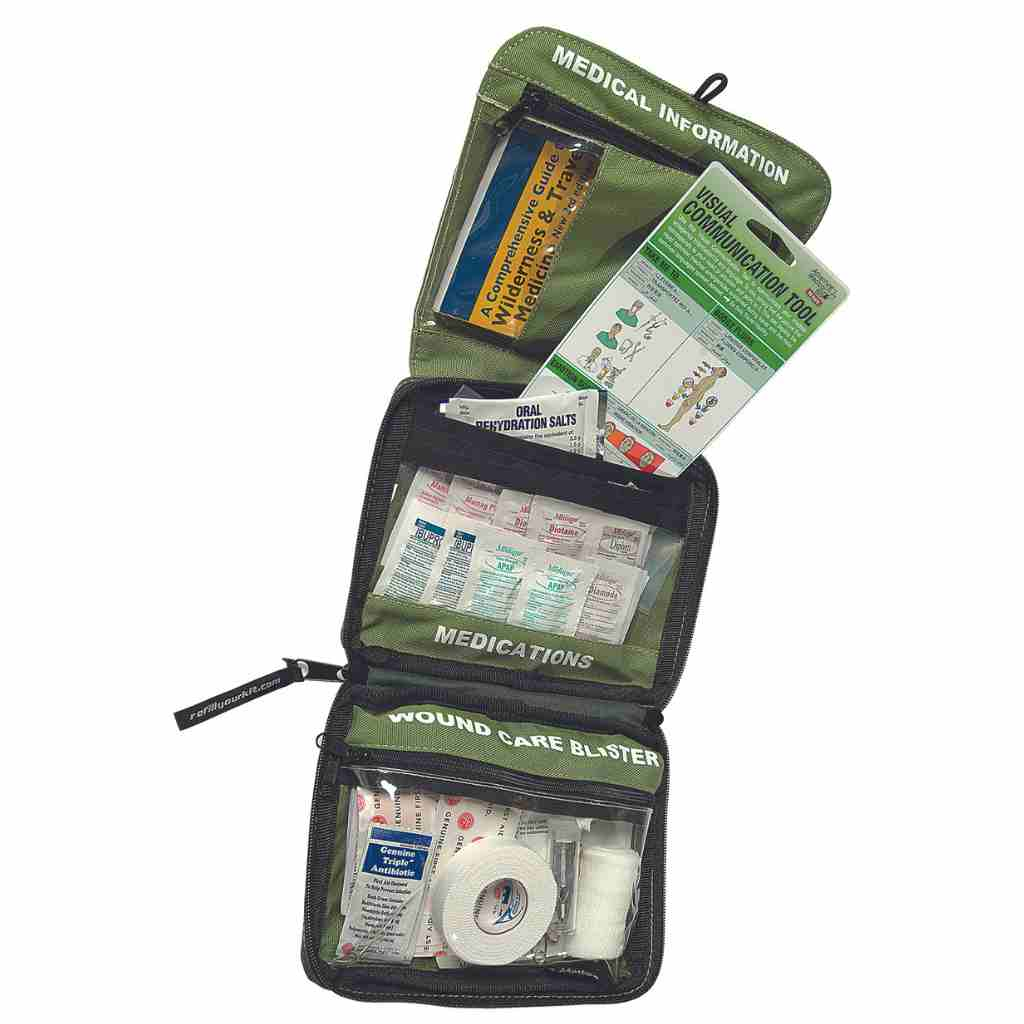 Travel Series Medical Kit - Smart Travel
The Smart Travel is recommended for domestic and international travel with supplies for 1-2 people for multiple days. Contents include a Visual Communication Tool, comprehensive travel medicine guidebook, hospital quality tools, medications, bandages, blister care, and more, all well-organized and labeled in compartments by injury for quick first aid.

Jump Over the Language Barrier – Visual Communication Tool enables you to get medical care in any language in any location.
Organized by Injury – With supplies organized into injury-specific pockets with the Easy Care First Aid System, anyone can give fast and effective first aid.
Stay Healthy Abroad – A wide array of medications to treat stomach ailments, plus medications to treat pain, inflammation and common allergies.
Provide Hospital-Quality Care – Hospital-quality tools, including bandage scissors and precision forceps set the standard for travel medical care. Travel kit also includes a range of bandages, gauze, antiseptic wipes, and more.
Stop Blisters Before they Start – Die-cut moleskin and GlacierGel hydrogel bandages to protect against the hiker's #1 injury.
Wilderness & Travel First Aid Guide Book – Comprehensive Guide to Wilderness & Travel Medicine book provides the most up-to-date first aid information and advice to those traveling or venturing into the wilderness.
Includes:
1 – Visual Communication Tool
1 – Patient Assessment Form
5 – Bandage, Butterfly Closure
2 – Adhesive Bandage, Fabric, Knuckle
6 – Adhesive Bandage, Fabric, 1" x 3"
1 – Cloth Tape, 1/2" x 10 Yards
2 – Sterile Gauze Dressing, 4" x 4"
3 – Sterile Gauze Dressing, 2" x 2"
1 – Bandage, Conforming Gauze, Sterile, 2"
2 – Sterile Non-Adherent Dressing, 3" x 4"
2 – Cotton Tip Applicator
1 – Pencil
1 – Latex-Free Gloves
1 – Moleskin, Pre-Cut/Shaped
2 – Single-Use Thermometer
1 – Splinter/Tick Remover Forceps
3 – Safety Pin
1 – Visual Communication Tool
3 – Triple Antibiotic, Single Use
6 – Antiseptic Wipe
2 – Alcohol Swab
3 – After Bite Wipe
2 – Anti-Diarrheal (Loperamide HCI 2 mg)
3 – Pain Reliever/Fever Reducer (Aspirin 325 mg)
3 – Antihistamine (Diphenhydramine 25 mg)
4 – Pain Reliever/Fever Reducer (Ibuprofen 200 mg)
4 – Pain Reliever/Fever Reducer (Acetaminophen 500 mg)
2 – Antacid (Calcium Carbonate 420 mg)
2 – Upset Stomach Reliever (Bismuth Subsalicylate 262 mg)
1 – Oral Rehydration Salts
1 – GlacierGel Blister & Burn Dressing, (Small Rectangular)
1 – GlacierGel Blister & Burn Dressing, (Large Oval)
60-Day Satisfaction Guarantee
Excellent kit. I vacillated before buying as I felt it priced higher than other travel kits. But, the price is worth it...the quality of the kit is very good. The bag itself is higher quality than most other medical kits, it has plenty of meds, and appears to be well thought out. Yes, the book adds weight...but the book comes in handy too so don't recommend chucking. There is extra room in the bag for other meds. –MrEd
Quick First Aid While Traveling
Travel smart with this carefully curated travel first aid kit.