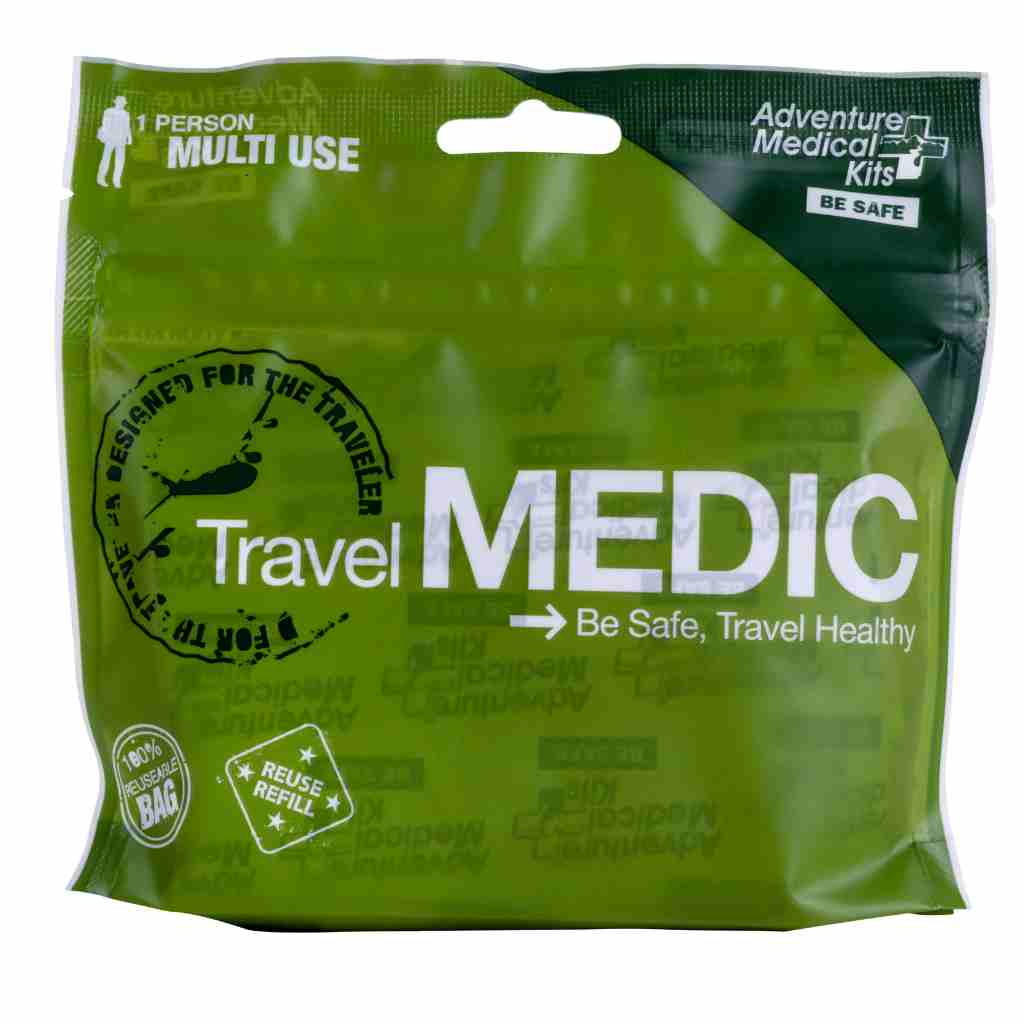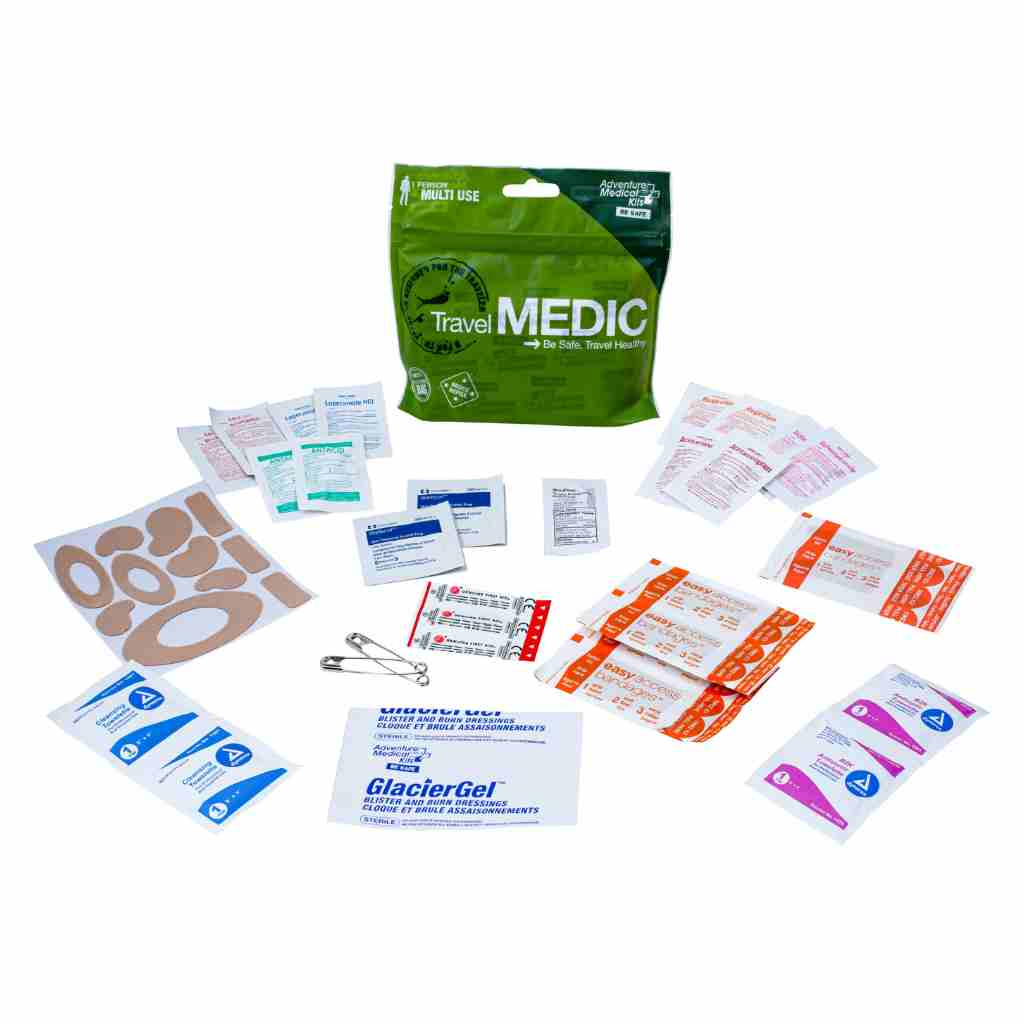 Travel Series Medical Kit - Travel Medic
The Travel Medic is excellent for business travelers, frequent flyers and anyone on the move. This waterproof kit fits in a carry-on bag, with supplies to treat cuts, scrapes, and blisters, as well as medications to treat common travel ailments such as stomach upset, pain, and allergies.

Stay Healthy Abroad – A wide array of medications to treat stomach ailments, plus medications to treat pain, inflammation and common allergies.
Care for Cuts and Scrapes – Antiseptic wipes, ointment, and bandages take the sting out of everyday injuries.
First Aid for Anywhere – Compact travel first aid kit is housed in a waterproof, resealable bag and fits in carry-ons, backpacks, and purses.
Stop Blisters Before they Start – Die-cut moleskin and GlacierGel hydrogel bandages to protect against the hiker's #1 injury.
Includes:
5 – Adhesive Bandage, Fabric, 1" x 3"
1 – Adhesive Bandage, Fabric, Knuckle
2 – Bandage, Butterfly Closure
2 – Safety Pin
2 – Antihistamine (Diphenhydramine 25 mg)
1 – Triple Antibiotic, Single Use
6 – Alcohol Swab
2 – Antacid (Calcium Carbonate 420 mg)
2 – Wash-Up Towelette
2 – Pain Reliever/Fever Reducer (Acetaminophen 500 mg)
1 – Moleskin, Pre-Cut/Shaped
2 – Upset Stomach Reliever (Bismuth Subsalicylate 262 mg)
2 – Anti-Diarrheal (Loperamide HCI 2 mg)
2 – Pain Reliever/Fever Reducer (Ibuprofen 200 mg)
1 – GlacierGel Blister & Burn Dressing, (Large Oval)
60-Day Satisfaction Guarantee
Has everything I needed for international travel. –Regina
Travel Safely
Treat wounds, injuries and illnesses while abroad.