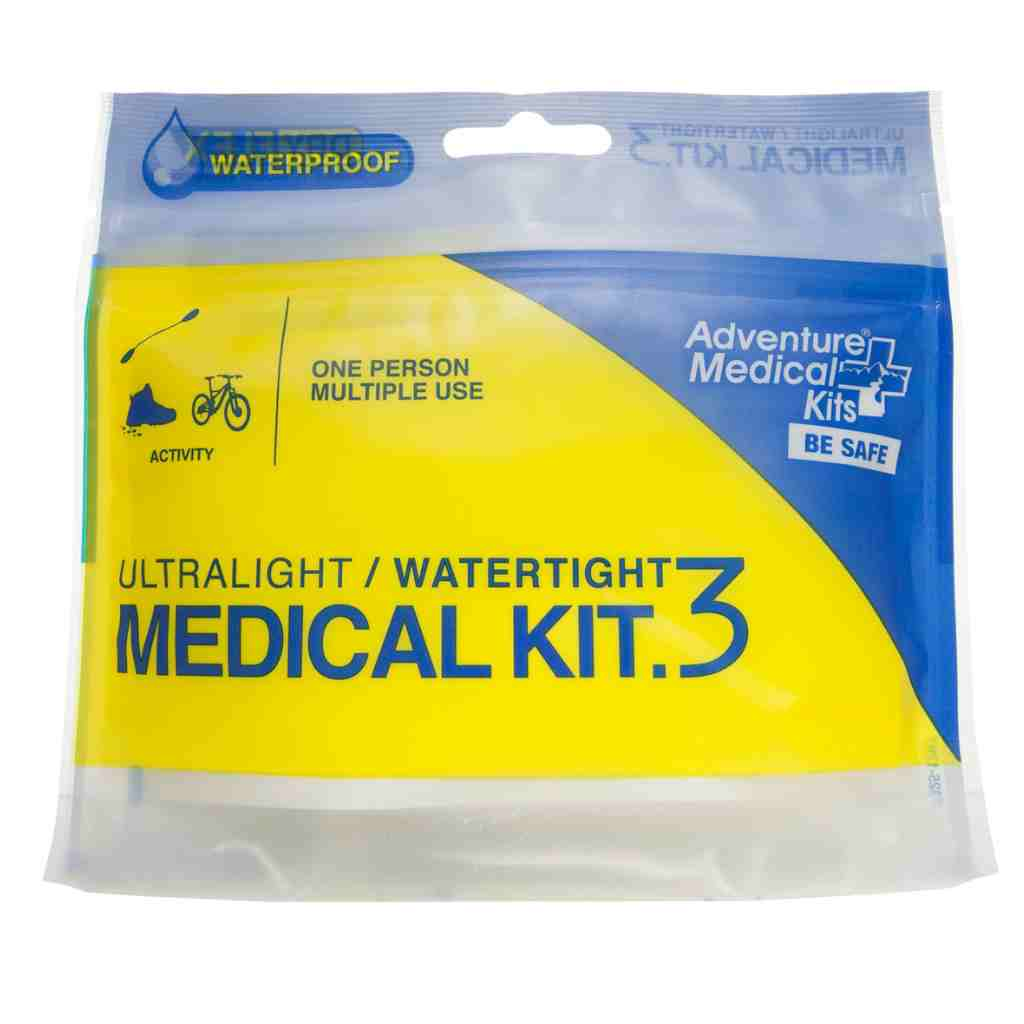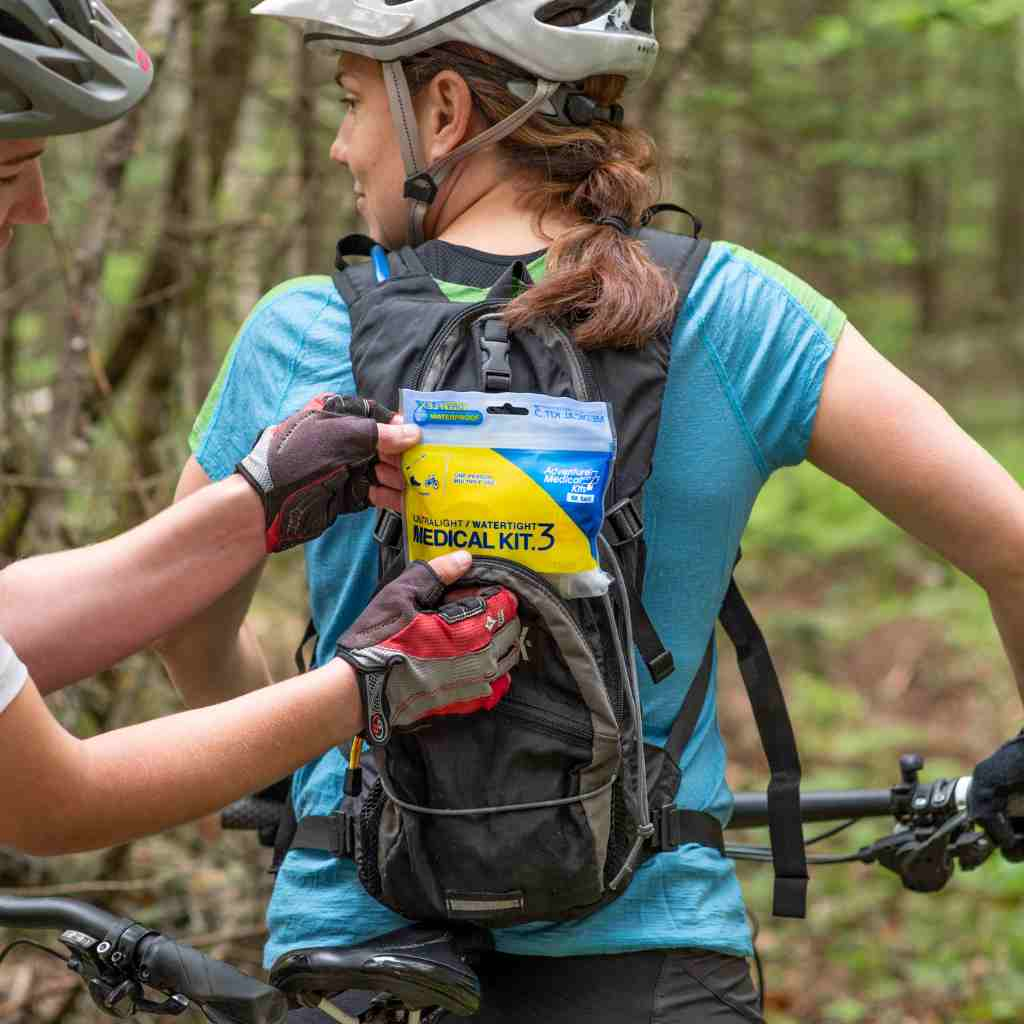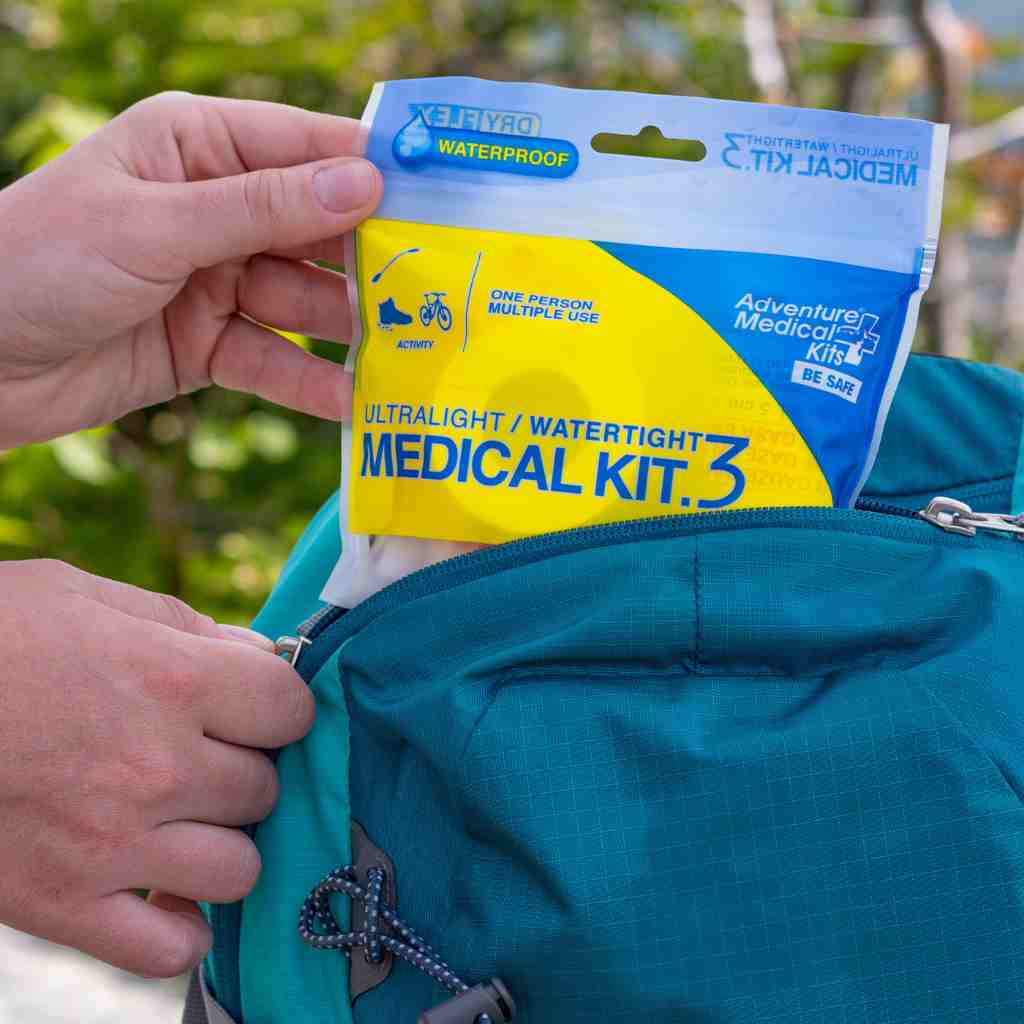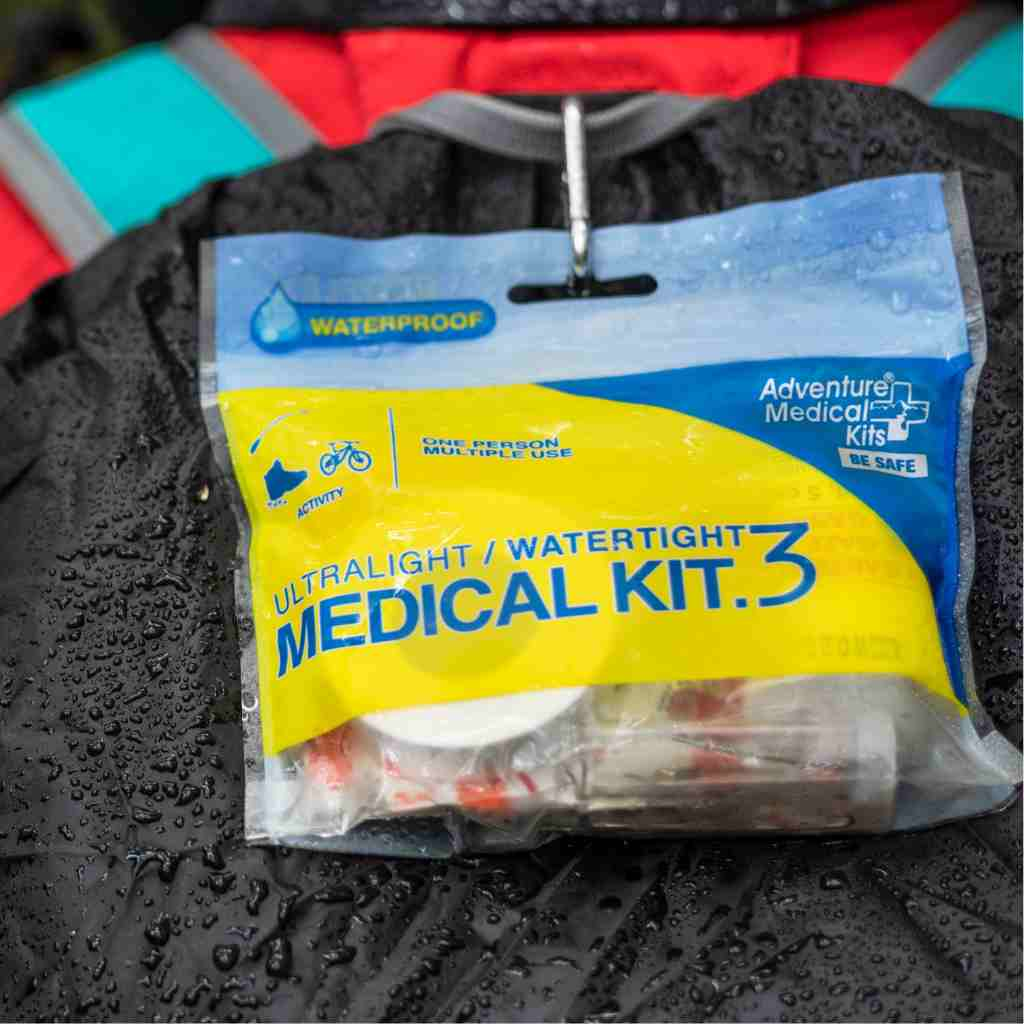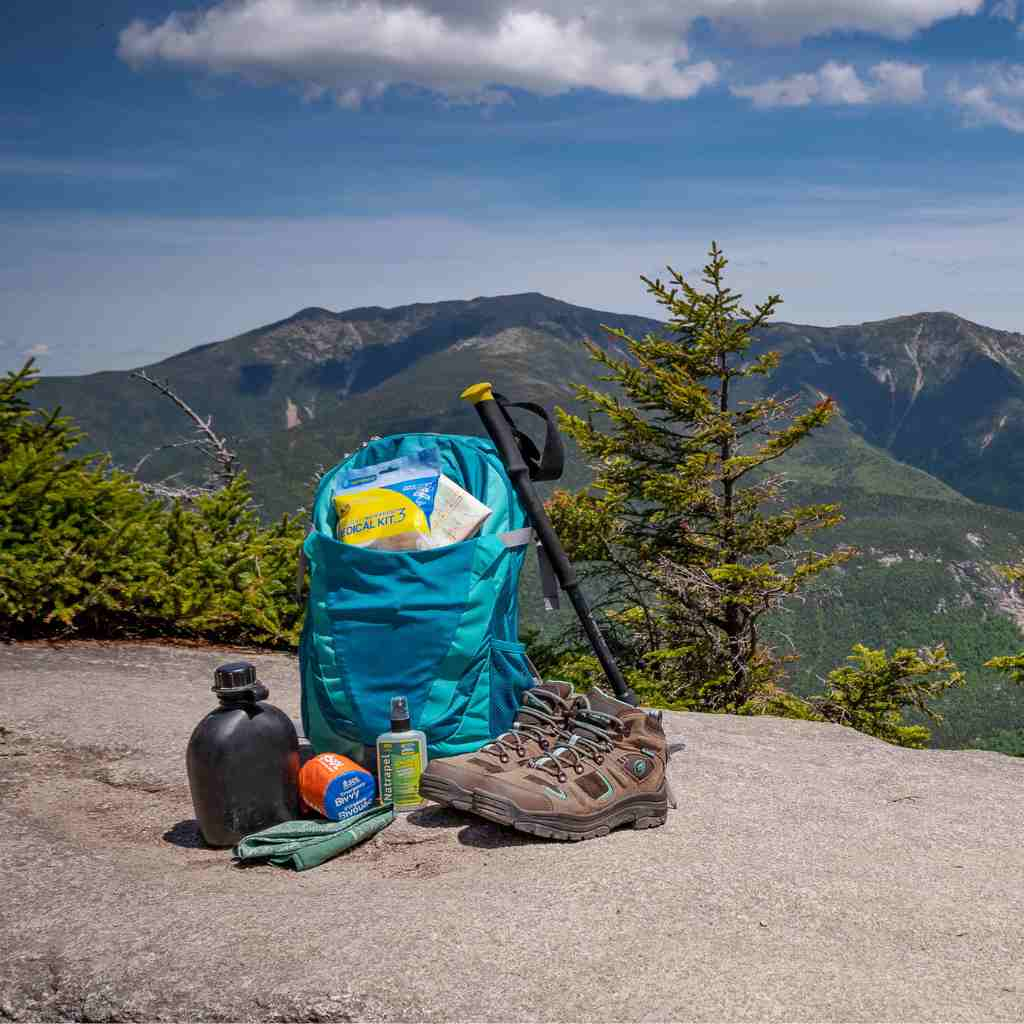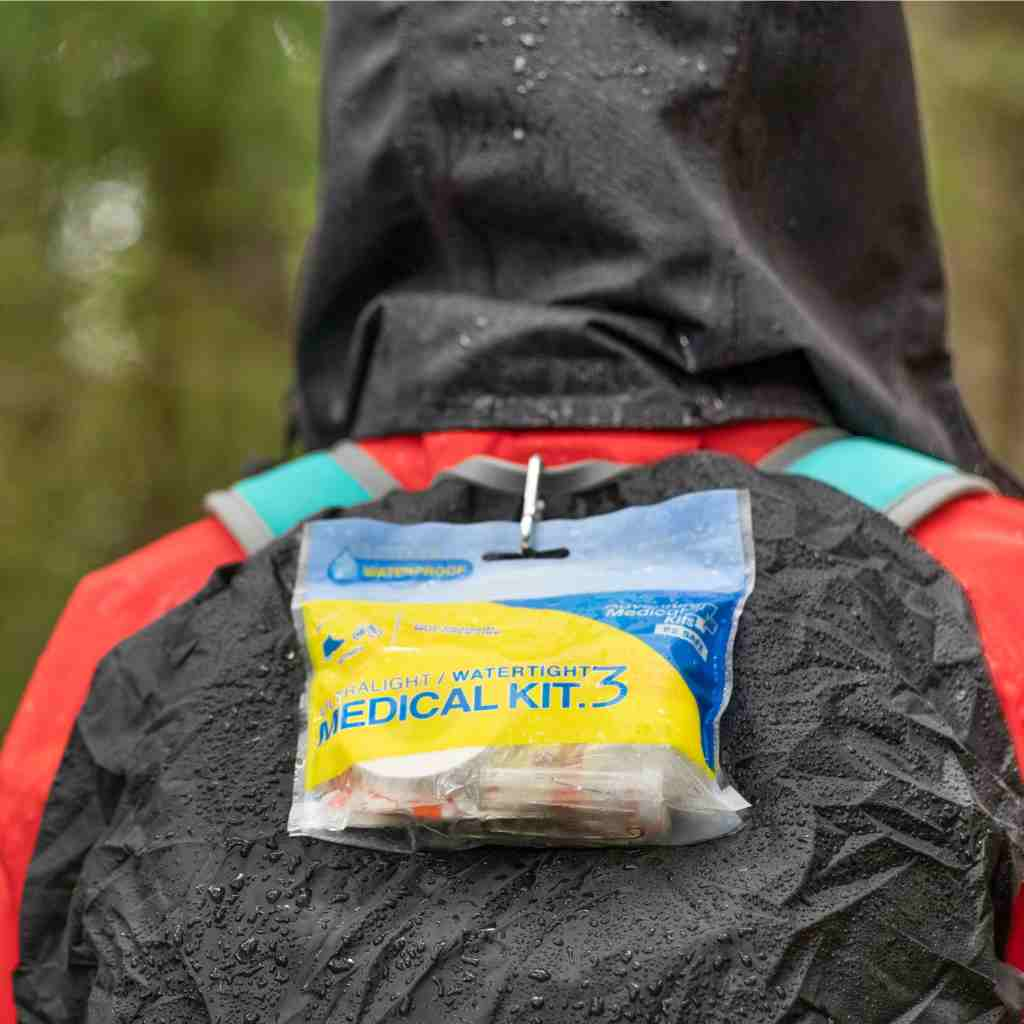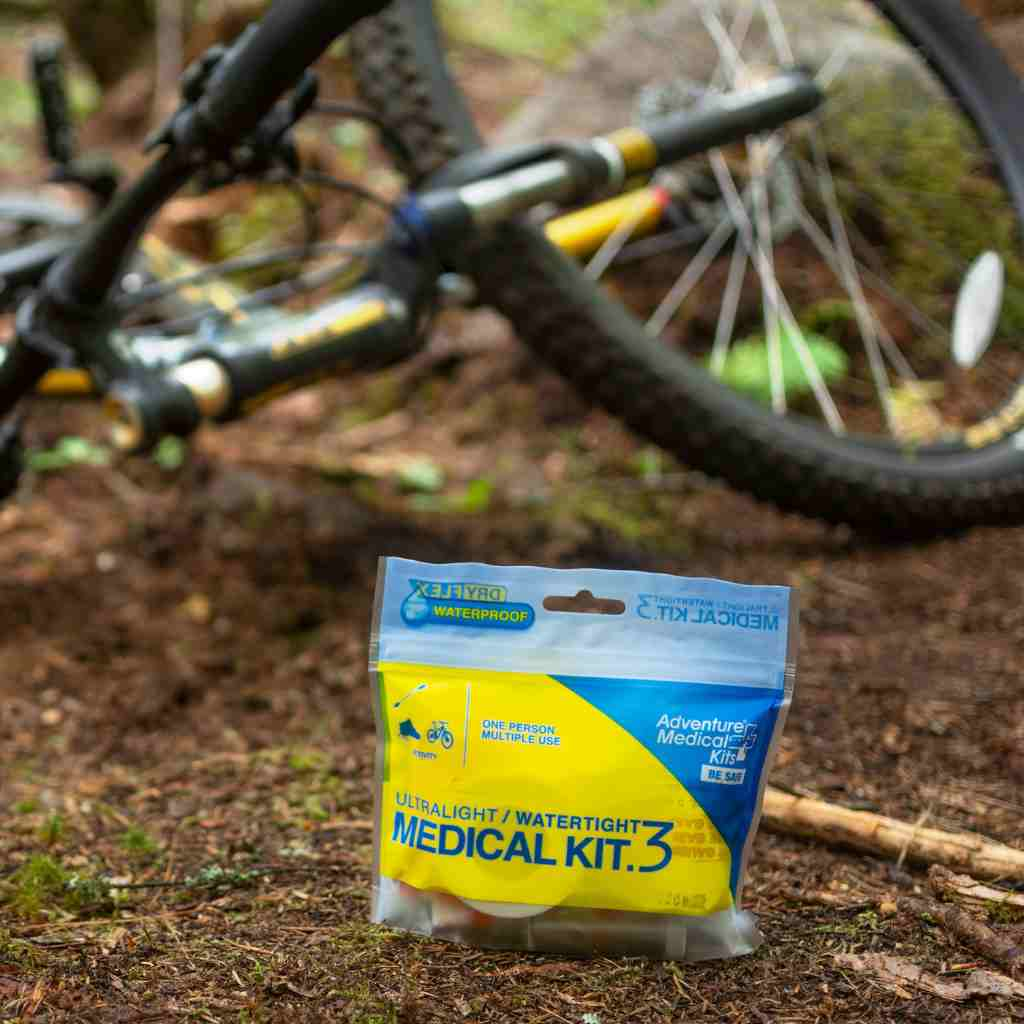 Ultralight/Watertight Medical Kit - .3
The ultimate ultralight medical kit, the Ultralight/Watertight .3 contains the first aid essentials you need for solo day trips where portable, waterproof gear is a must. Ideal for hiking, kayaking, mountain biking, and climbing, this first aid kit includes supplies to clean and bandage wounds, treat muscle aches, dress blisters, and treat other common outdoor injuries, all housed in a watertight DryFlex bag.

Designed for Multi-Sport Athletes – Switch from hiking to kayaking to biking without changing your first aid kit. Originally designed for adventure racing, the Ultralight/Watertight .3 will perform for any and every outdoor sport.
100% Waterproof First Aid Kit – Face rivers, snow, and exposure to the elements without fear of destroying your first aid kit. The proprietary DryFlex bag provides the ultimate in durable, waterproof storage.
Ultralight and Compact – Travel light with the Ultralight/Watertight .3, which weighs a mere 2.6 oz. Extremely compact, this medical kit fits in a PFD pocket and is a portable addition to your outdoor gear.
Treatment for Injuries and Illnesses – Clean and protect injuries with antibiotic ointment, medical tape, and a variety of bandages. Manage pain and illnesses with medications for inflammation, pain, and common allergies.
Blister Prevention & Protection – Stop blisters before they start with die-cut moleskin, the most reliable dressing to reduce friction and prevent blisters.
Bug Removal & Bite Relief – Remove ticks or splinters with the specially designed forceps. Stop the itch of insect bites with itch relief wipes and treat minor allergic reactions to bites with diphenhydramine.
Includes:
5 – Adhesive Bandage, Fabric, 1" x 3"
3 – Adhesive Bandage, Fabric, Knuckle
2 – Bandage, Butterfly Closure
1 – Cloth Tape, 1/2" x 10 Yards
3 – Sterile Gauze Dressing, 2" x 2"
1 – Bandage, Conforming Gauze, Sterile, 2"
1 – Moleskin, Pre-Cut/Shaped
1 – Splinter/Tick Remover Forceps
3 – Safety Pin
2 – Alcohol Prep Pad
3 – After Bite Wipe
2 – Triple Antibiotic, Single Use
2 – Antihistamine (Diphenhydramine 25 mg)
2 – Pain Reliever/Fever Reducer (Ibuprofen 200 mg)
6 – Alcohol Swab
60-Day Satisfaction Guarantee
Compact and all the basics. I opened this little kit and was pleasantly surprised at all the first aide necessities and quantities inside. If you are on a solo trek, or have 1 or 2 other persons, this kit is perfect. –Kali
Ultralight & 100% Waterproof
Save weight and worry with the Ultralight/Watertight Series.