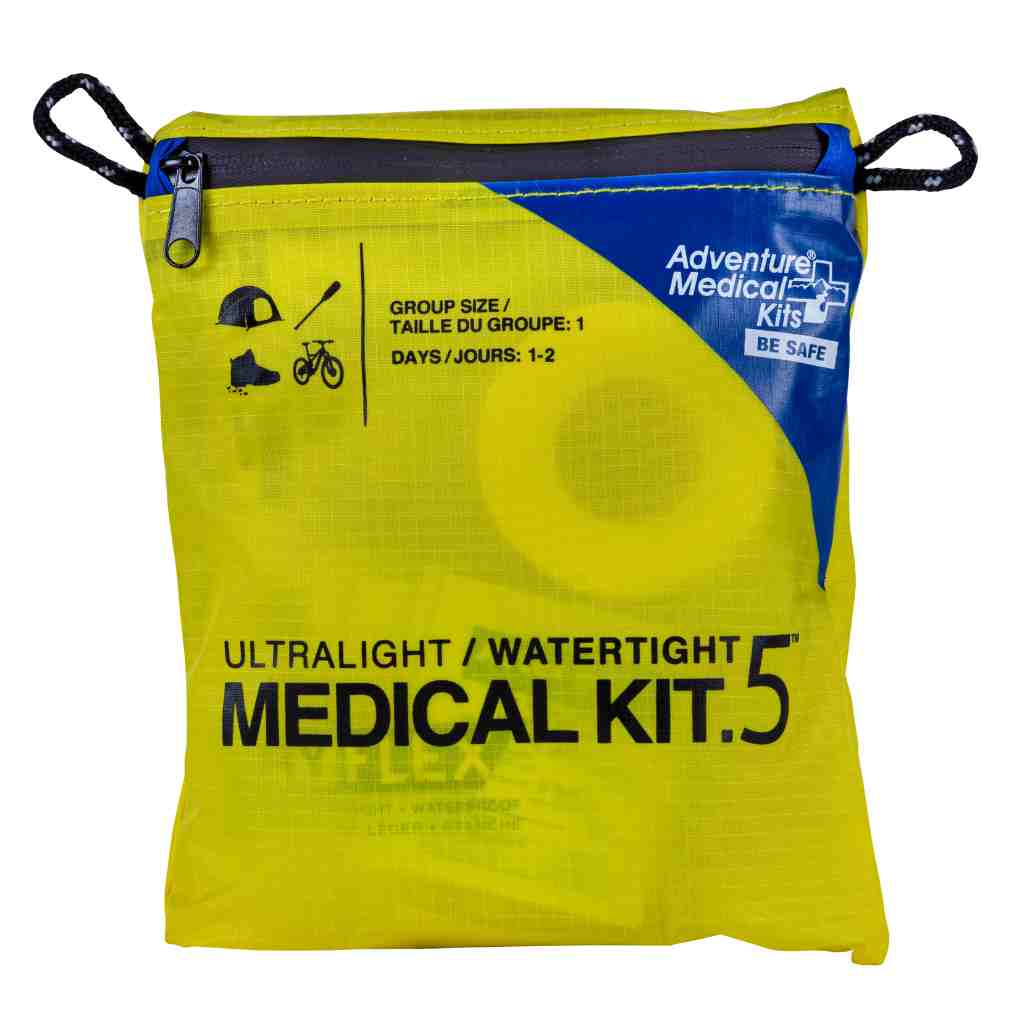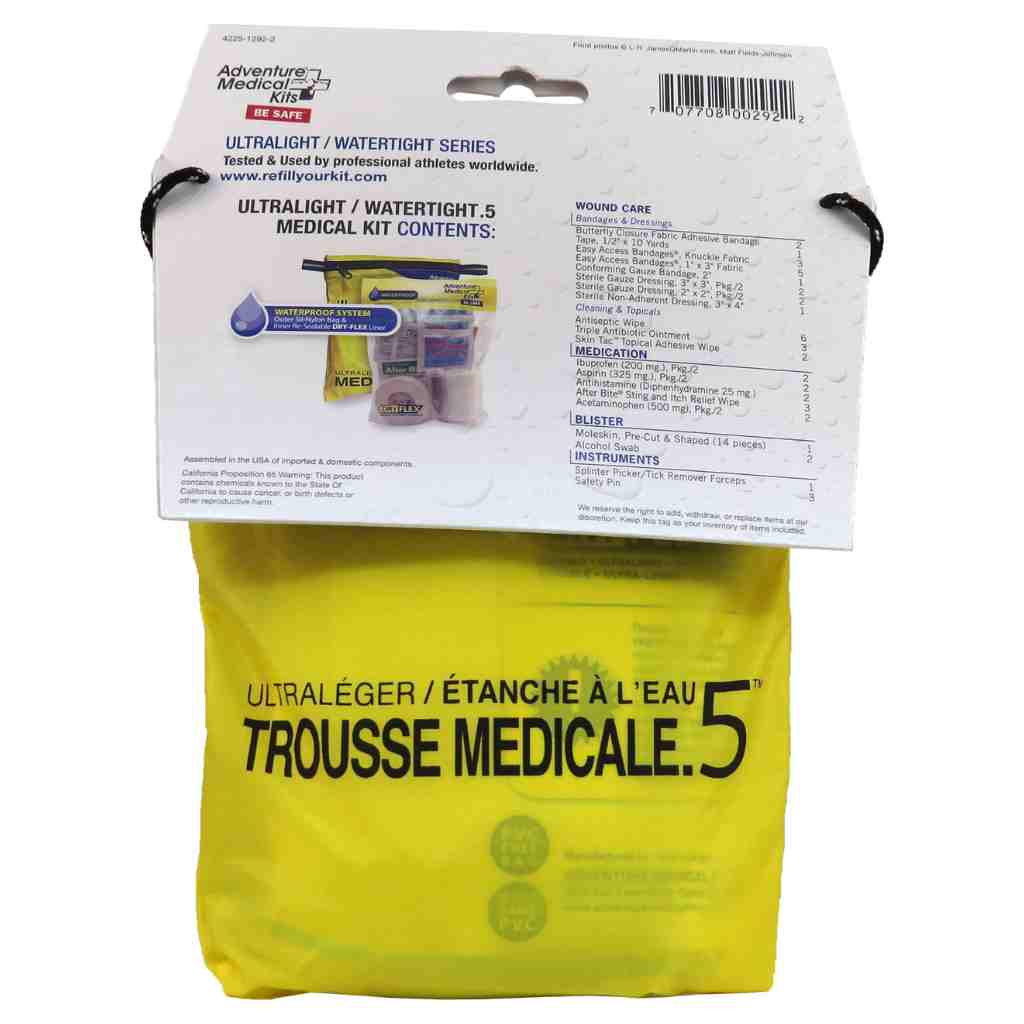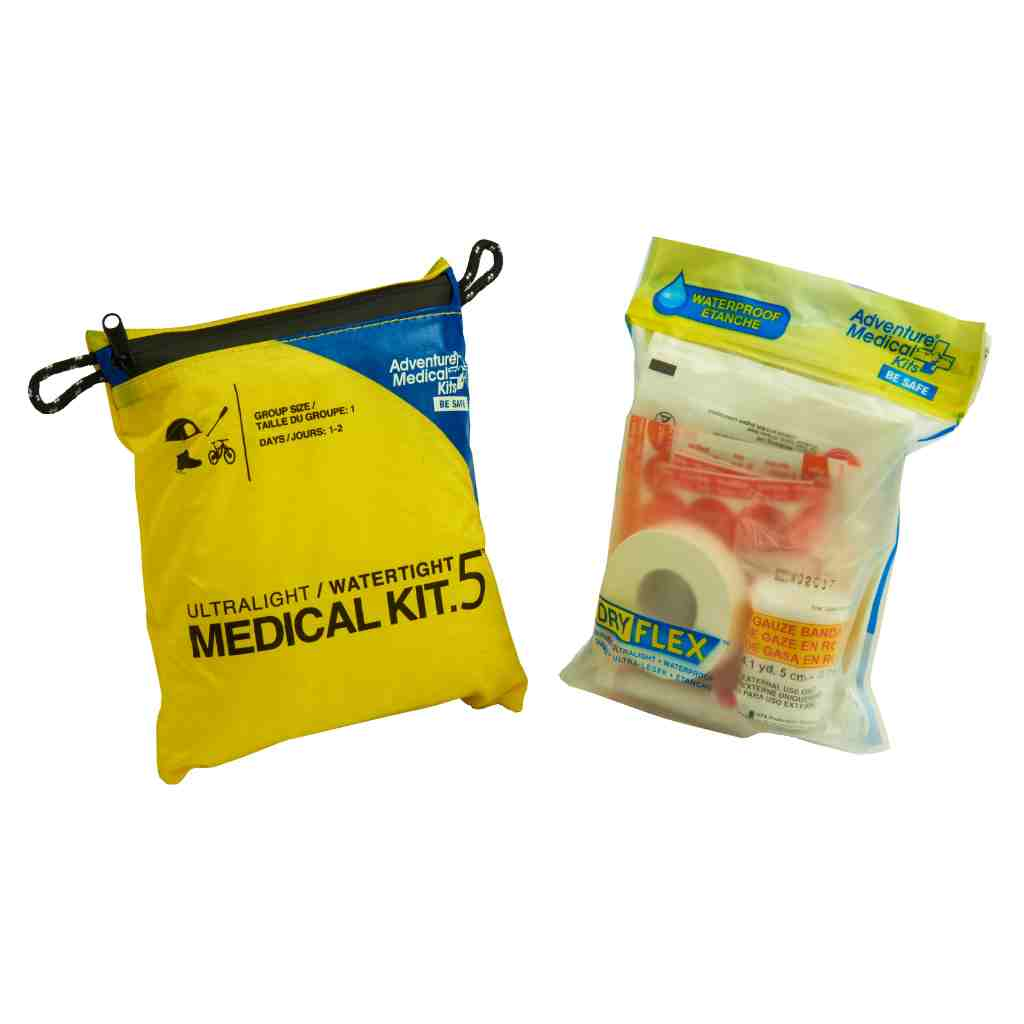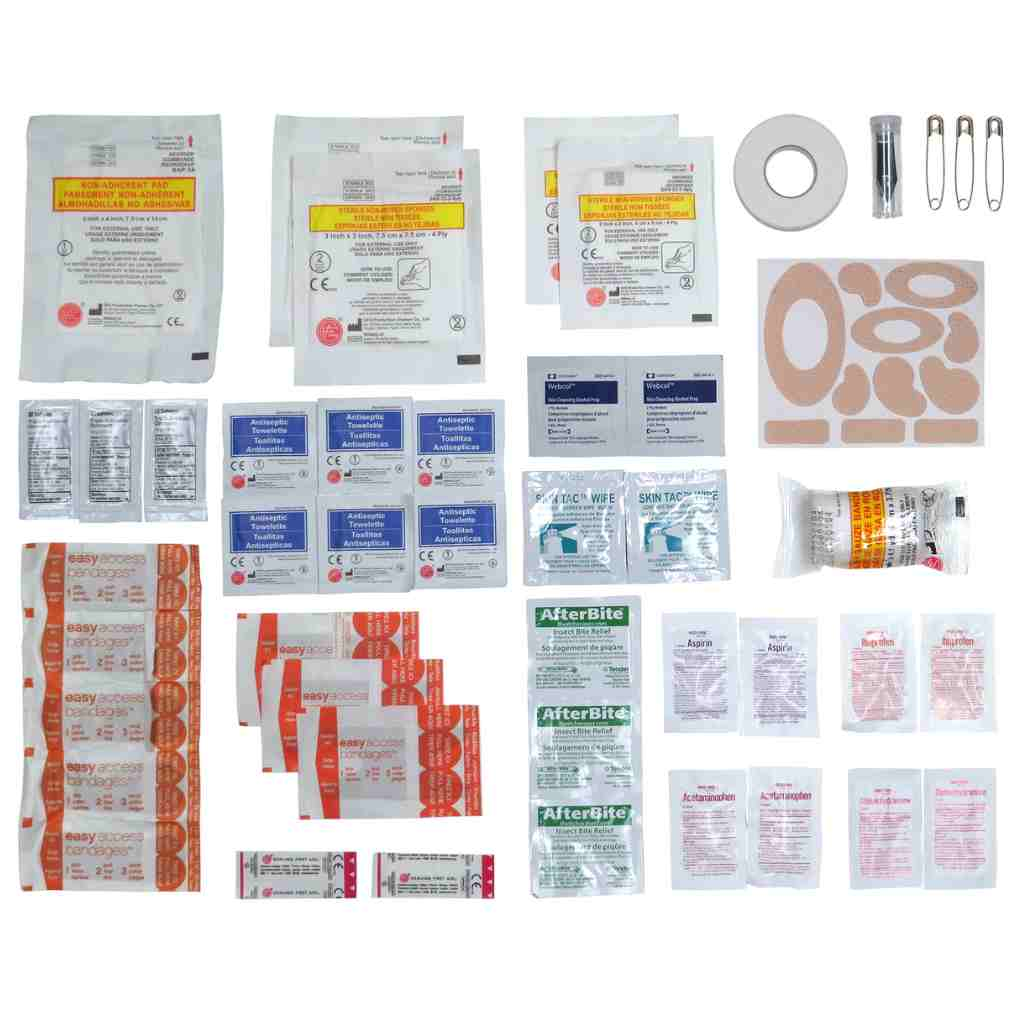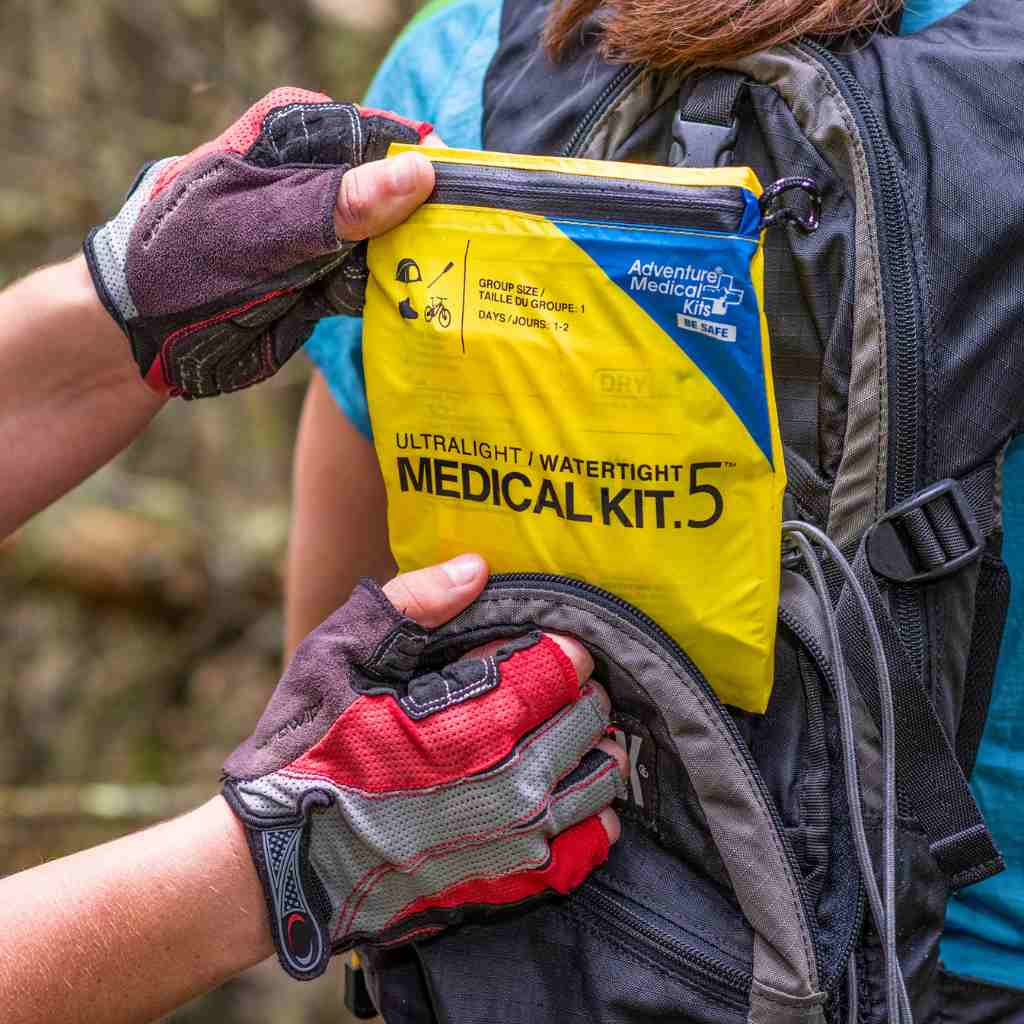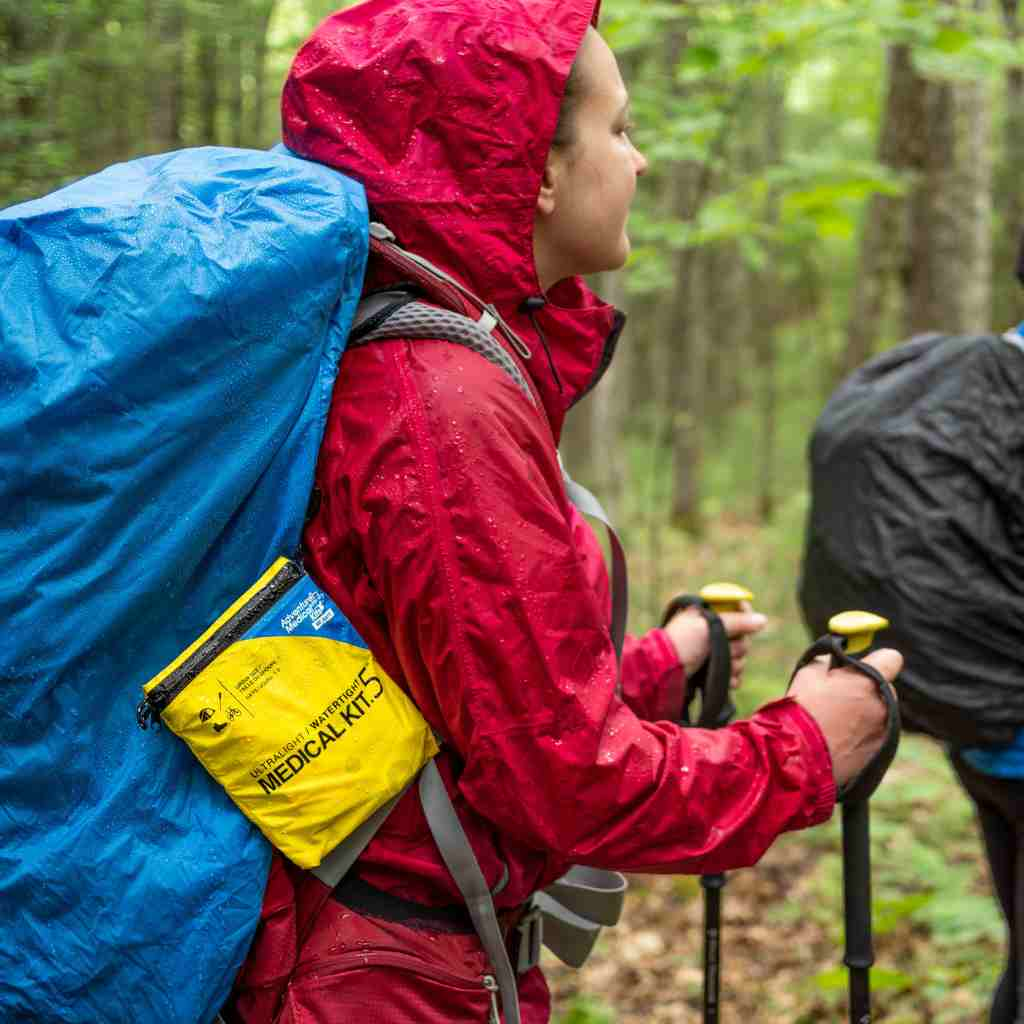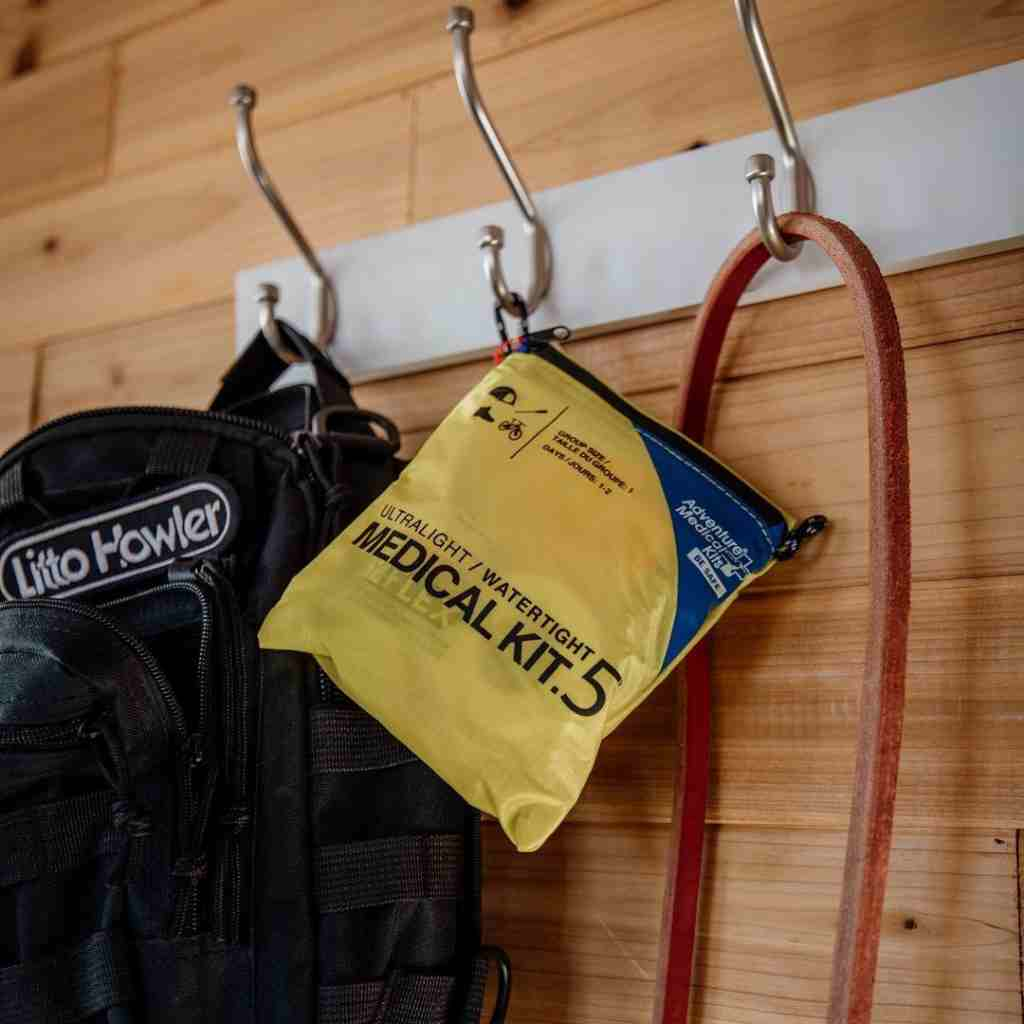 Ultralight/Watertight Medical Kit - .5
Travel light and fast with the Ultralight/Watertight .5, which weighs only 3.6 oz. With enough first aid supplies for a pair of adventurers heading out for 1-2 days, this 100% waterproof kit is packed with first aid supplies to clean and bandage wounds, treat muscle aches, dress blisters, and treat other common outdoor injuries. Ideal for ultralight hiking, kayaking, climbing, skiing, and mountain biking.

Designed for Multi-Sport Athletes – Switch from hiking to kayaking to biking without changing your first aid kit. Originally designed for adventure racing, this kit will perform for any and every outdoor sport.
2-Stage Waterproofing – Face rivers, snow, and the elements without destroying your kit, which has a 100% waterproof DryFlex inner bag and water-resistant outer bag with a durable water repellent finish.
Ultralight and Compact – Travel light with the Ultralight/Watertight .5, which weighs less than 4 oz. Extremely compact, medical kit contains preparedness supplies you need without taking up space you don't have.
Treatment for Wounds and Illnesses – Clean and close wounds with antiseptic wipes, butterfly bandages, sterile dressings, and a topical adhesive. Manage pain and illnesses with a wide array of medications.
Blister Prevention & Protection – Stop blisters before they start with die-cut moleskin, the most reliable dressing to reduce friction and prevent blisters.
Bug Removal & Bite Relief – Remove ticks or splinters with the specially designed forceps. Stop the itch of insect bites with itch relief wipes and treat minor allergic reactions to bites with diphenhydramine.
Includes:
3 – Adhesive Bandage, Fabric, Knuckle
5 – Adhesive Bandage, Fabric, 1" x 3"
2 – Bandage, Butterfly Closure
1 – Moleskin, Pre-Cut/Shaped
1 – Sterile Non-Adherent Dressing, 3" x 4"
1 – Bandage, Conforming Gauze, Sterile, 2"
2 – Sterile Gauze Dressing, 2" x 2"
2 – Sterile Gauze Dressing, 3" x 3"
3 – Safety Pin
1 – Splinter/Tick Remover Forceps
2 – Pain Reliever/Fever Reducer (Aspirin 325 mg)
2 – Antihistamine (Diphenhydramine 25 mg)
2 – Pain Reliever/Fever Reducer (Ibuprofen 200 mg)
2 – Pain Reliever/Fever Reducer (Acetaminophen 500 mg)
3 – Triple Antibiotic, Single Use
2 – Tincture of Benzoin
60-Day Satisfaction Guarantee
Has everything you need and then some. This is an amazing medical kit. I'm a seasoned backpacker, camper, and hiker. I just did my first solo camping trip and it was my first camping road trip since Covid. I didn't feel up to making my own kit, and bought this one instead. Luckily I didn't need to use it until I got home, showered, and realized I had something stuck in my foot. Lol. I couldn't find tweezers and thought to check this kit. It had tweezers, anti-septic wipes, and a band-aid for me to cover my tiny wound. Its amazing how much they squeeze into this tiny, lightweight bag. –DemoiselleMoi
Ultralight & 100% Waterproof
Save weight and worry with the Ultralight/Watertight Series.